Halloween costumes always feel like an afterthought for me…suddenly I'm scrambling last minute on Amazon for a costume I can piece together quickly. I look around and quickly lament the fact that I didn't just plan out and DIY my Halloween costumes. I feel like planning some effort around things could actually make a difference between "meh" and "whoa!"
Last year, I ended up piecing together a pop art costume using this wig which lives on Mabel, my mannequin for the vintage jewelry line, an eyeshadow palette, and one of my most favorite dresses. It didn't turn out too bad if I do say so myself:
Pop Art DIY Costume: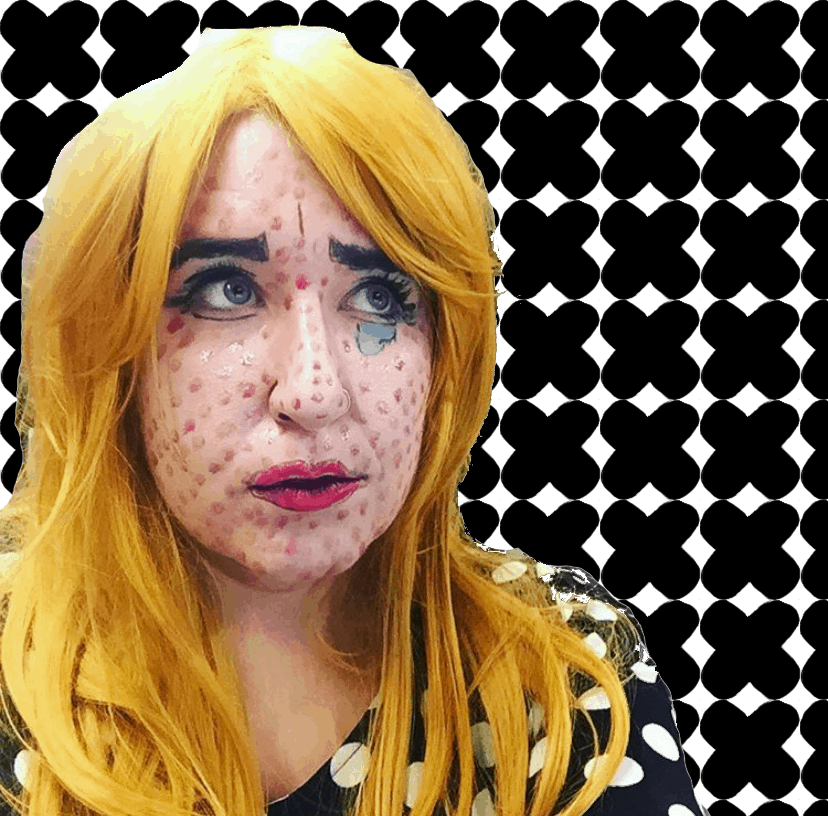 No more! This year I am going to be organized! Like an adult!
Except that costumes for Halloween get ridiculously expensive. Like weddings, it's a niche that companies know they can charge a premium for (even if their product is less than). So rather than throwing your money in a dumpster, I've asked some other far more talented bloggers to share their favorite DIY Halloween costume ideas with you, including costumes for couples, kids, pregnant moms, and even pets! Check it out:
Easy DIY Halloween Costumes
12 DIY Halloween Costume Ideas for the Whole Family
Photo Credit: www.charlestoncrafted.com
Charleston Crafted collected a list of costumes just for couples
Photo Credit: jollyandhappy.com
Love this tie in to Dia de los Muertos!
Photo Credit: www.shrimpsaladcircus.com
Shrimp Salad Circus has TONS of amazing ideas, but the picture of this baby giraffe is just adorable
Photo Credit: www.wherethesmileshavebeen.com
LOOKIT THE WEE BABY SCARECROW!
Photo Credit: smallstuffcounts.com
A colorful idea for little ones!
Photo Credit: www.charlestoncrafted.com
A great roundup of costumes just for moms-to-be!
Photo Credit: www.glitteronadime.com
Glitter on a Dime saved some moolah and some clothes from the landfills by repurposing thrift store finds.
Photo Credit: diydanielle.com
DIY Danielle did a great and easy-to-make Paw Patrol-themed costume.
Photo Credit: diydanielle.com
oh Hungry, Hungry Caterpillar, never change. This one is too cute.
Photo Credit: www.dreamalittlebigger.com
Thanks to Dream a Little Bigger, I now officially will be incorporating Jimmy Bagels into my look.
Photo Credit: www.dreamalittlebigger.com
Super cute and super easy idea for last minute scramblers like me.
Photo Credit: www.kenarry.com
Kenarry has a great idea for a lightning bug costume that includes light-up wings!