Aside from Thanksgiving or Christmas, Hanukkah or the Festival of Lights is another holiday that many are anticipating celebrating. It's a meaningful and long-standing Jewish tradition. And, if you are looking forward to getting together with your family/friends this Hanukkah and would love to impress them with your decor, we've got you! We've listed out a couple of Hanukkah decor ideas that you can do with your family.
What is Hanukkah?
Before we jump into decorating, let us first refresh our memory with the true meaning of Hanukkah. According to Metro UK, "Hanukkah, also known as Chanukah, is the Jewish Festival Of Lights. The date it is celebrated changes each year, depending on the Western calendar, but it usually falls in November or December. The celebration dates back to two centuries before Christianity began and lasts for eight days. The word Hanukkah means 'dedication' and honors one of the greatest miracles in Jewish history. "
2017 Hanukkah Decor Ideas
Every year we've got different trends going on. However, with this Hanukkah decor, we are going to stick with the basics and a modern or personal touch to it. Here are some Hanukkah decor ideas you can try:
Create Your Own Menorah
One of the oldest and most well-known symbols of the Jewish faith is the menorah. It's a seven-branch candelabrum used in the Temple. It has been said that the menorah is a symbol of the nation of Israel and its mission to be "a light unto the nations." If you want to add your personal touch to a menorah, you can repaint or redesign your old one. Alternatively, you can also create your own.
Hanukkah Crackers
This one will definitely be a hit if you have kids at home (or even adults). You can create your own Hanukkah crackers as decor or use them to giveaway to your family. Your guests will surely be excited opening them and finding little gifts inside.
Dreidel Decor
Another great Hanukkah decor idea and a must-have is a dreidel. Dreidel is a game that provides tons of entertainment – for the kids, as well as the kids at heart. You can buy a dreidel and include it in your decor or use it as a form of entertainment. Whichever you use it for, it is something you can't miss. Another great thing about dreidel is it is super diy-able. You can create it with your kids by using spare or extra art materials.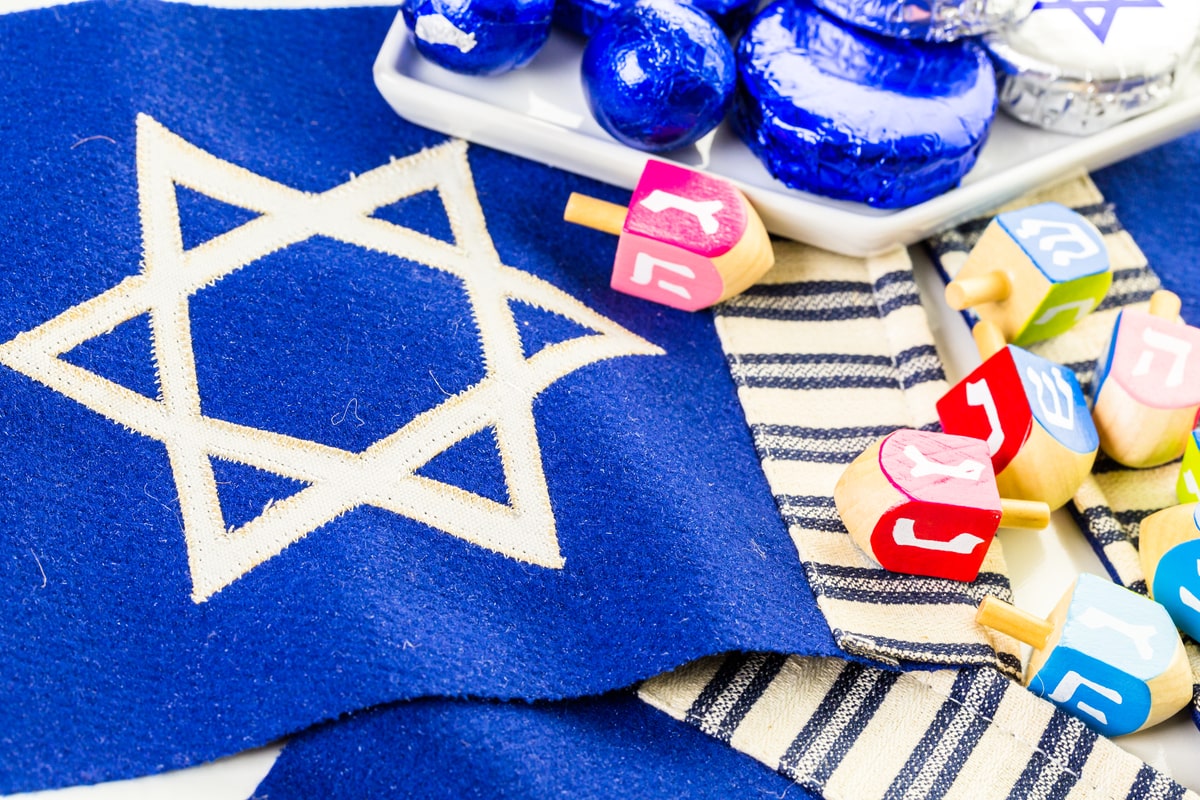 Invest in Dinnerware
Like any holiday, Hanukkah revolves around food as well. With that said, might as well splurge on quality dinnerware you can use for a long time. You can opt for classic white/gold plates, and if you want to change up your tablescape, you can always buy some additional dinnerware.
Star of David
Star of David is another item that any Hanukkah decor ideas must have. Create your Star of David cut-out and use it as a placeholder or a cake topper. You can also hang it in your house or even a Christmas tree.
Do you have some decor ideas in mind for your Hanukkah? Share them in the comment below. I hope you got some inspiration from these 2017 Hanukkah Decor ideas. Enjoy your holiday!