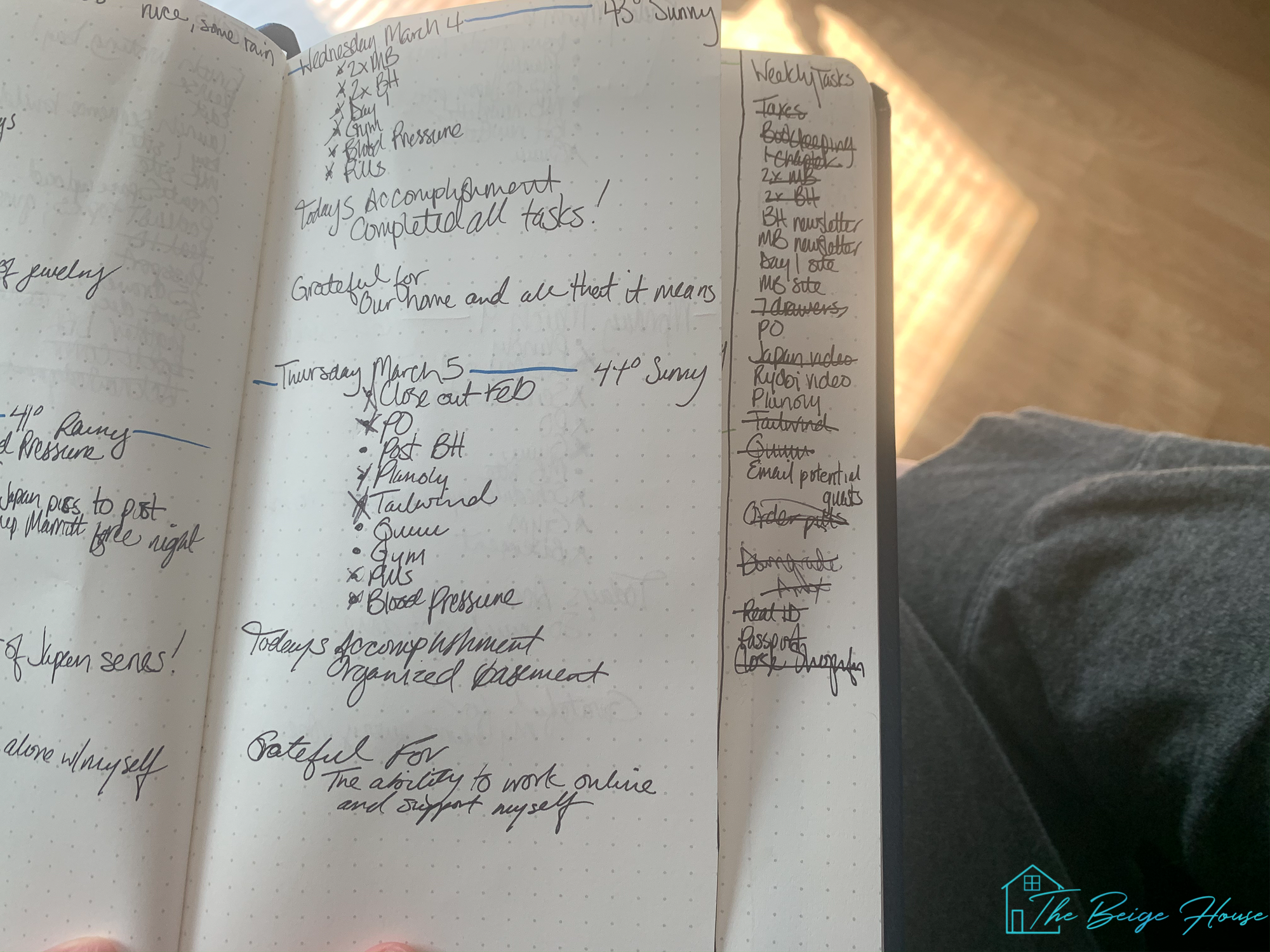 A Bullet Journal Guide for Overthinkers
I've resisted using a Bullet Journal for a LONG time, even though I am a perfect candidate for it since I have an obsession with notebooks and really need to hunker down and just use ONE. 
One of the biggest selling points of having a Bullet Journal (or BuJo) is that there aren't really any set rules; the Journal is what you make it. 
But if you're like me, the concept of no "rules" is SUPER intimidating and anxiety-inducing. How am I supposed to do this if I don't know what to do in the first place?
Fear not, my fellow anxious stickler, let me guide you in figuring out how to use a BuJo and embracing the open and unknown.
What is a Bullet Journal?
Let's recap: The idea of a Bullet Journal was created by Ryder Carroll as he was trying to nail down all of the different things in his professional life that needed to be taken care of. I highly recommend picking up his book as a rudimentary guide to give you some focus on what to do with your BuJo. 
A Bullet Journal is a blank notebook ("blank" as in there are no guides or anything in it. It can be a lined notebook, unlined, grids, or my favorite: dot matrix) that is utilized to keep track of moments in time. It is not just a day planner, nor is it just a journal. Instead, it's a combination of a planner, journal, sketchbook, tracker, and anything else that strikes your fancy.
I like to think of it as a book of record for however many months it takes to fill it. 
What Goes Into a BuJo?
Here's the frustrating part: anything you want. And I do mean anything. Want to track how much money you're saving for a trip? Start a page and get to it. Want to record your thoughts about the day or have space to doodle? Yep, you can do that, too.
Ryder discusses this more in his book and recommends two things that are fairly universal: having an Index and utilizing Collections. 
The Index page is simply the Table of Contents for your journal. It lives on the first page and is a living document that updates as you go. Collections are groupings of things that have a similar goal. A page dedicated to putting away $50 each month for a trip to Italy or a page dedicated to filling in a box for every 5 lbs you lose would be considered a Collection page.
If you think about it like I do (as a book of record for a certain period of time) then you can customize it to fit your needs.
Currently, my bullet journal is tracking:
my debt payoff
amount in my savings account
my blood pressure
calories
hours slept
whether or not I took my pills that day
my monthly goals and daily tasks
Accomplishments of the day
Daily gratitude entry
Podcast topics
Blog post ideas
Daily mood
Longer journal entries if needed

And probably more that I've forgotten to mention. 
Now that is not to say this is all in one big clump of pages. I've broken most of the trackers into their own pages, which are separate from my monthly and daily pages. 
Here' a pic of what I'm talking about, though I should warn you that I am NOT an artist, so this won't be something that ends up at the top of Pinterest:
My Monthly Sections include a calendar where I write down appointments, birthdays, or important dates. In addition, I also list 4 goals I'd like to accomplish that month.
Each goal is broken down into:
What it is
Why I want to accomplish it
What my reward will be for reaching it
From there, I list out the tasks that need to happen for each goal to come to fruition, then I use that as a guide to plan out my weeks.
The Weekly Section is most like a day planner. I make a column on the side of a page and write down anything that needs to get done that week and I use that as a guide and reminder for what I should do each day.
I don't plan my days out all at once, though. Every night, I'll list out 4-6 tasks that I want to do the next day. If I don't end up accomplishing everything, I'll move the tasks to future days as needed or remove them altogether. I then write down 1 accomplishment I had for that day and list 1 thing I'm grateful for to help keep myself present and adjust my mindset for the next day. 
I also record the temperature and the weather for that day, though this isn't something that really helps me, but it's something I like to do.
Speaking of:

I'm Not Artistic, Can I Still Use a BuJo?
TLDR; Yes, definitely.
Longer answer: Bullet Journaling is whatever you need it to be for you. If it makes you happy to have a record of the weather for every day, then lean into it. If you want to have gorgeous calligraphy fonts and washi tape patterns for each month, live it up!
And If you're more of a minimalist and aren't prone to flights of artistic freedom (me neither), then seeing all of the incredible pieces of art some Journalers create and share on Instagram or Pinterest might make you think this isn't for you. But that couldn't be further from the truth.
I love two subreddits that help bring Bullet Journals made by the rest of us into view, and they might help you, feel less intimidated,  too. They are:

What Do I Need to Start a Bullet Journal?
Here is what I use and can recommend:
First off, Amazon now has an entire Bullet Journal starter kit! I bought this during a Lightning Deal and am saving it for when I fill up my current BuJo.
My Bullet Journal essentials: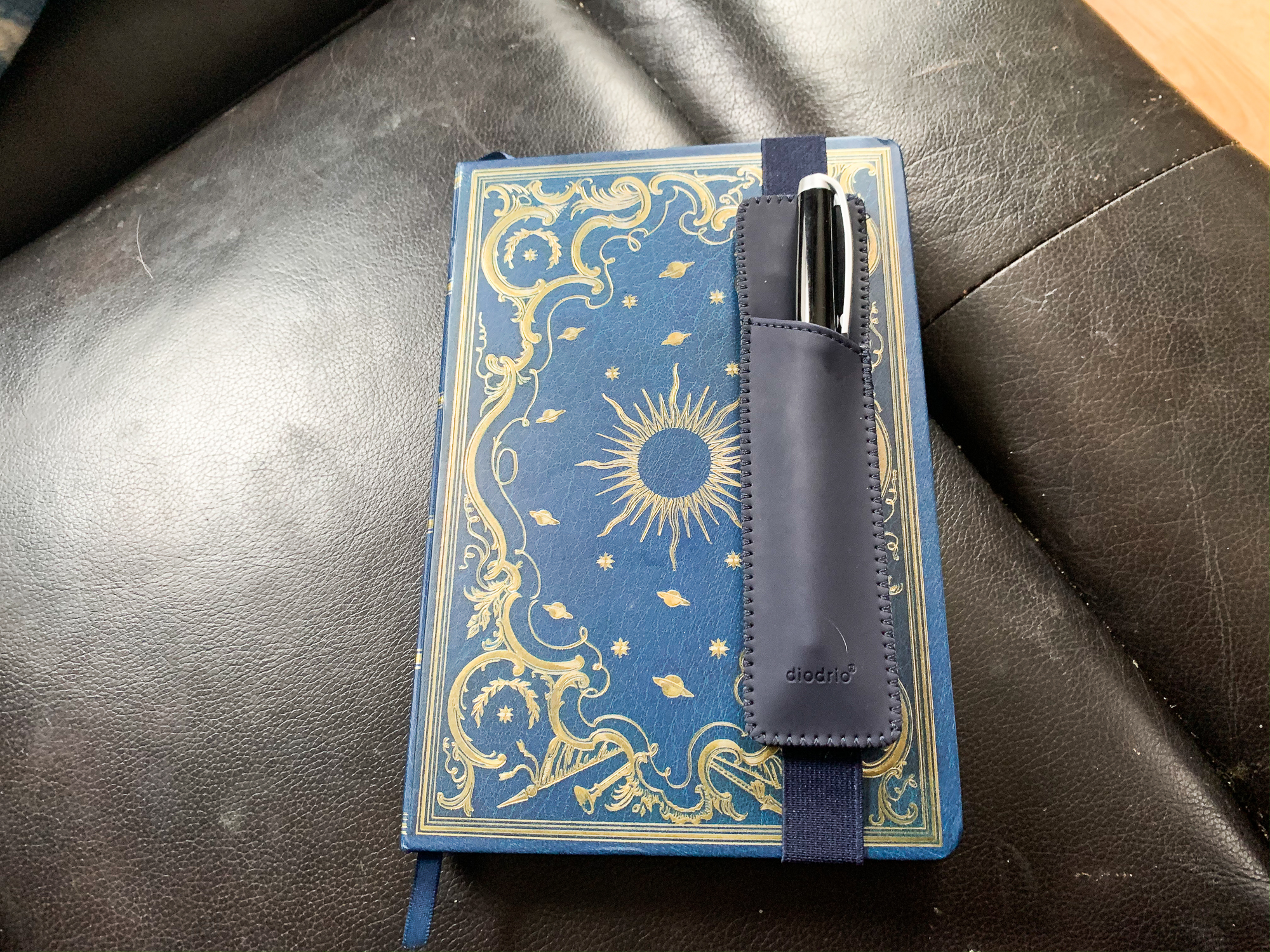 My BuJo fun-to-haves: