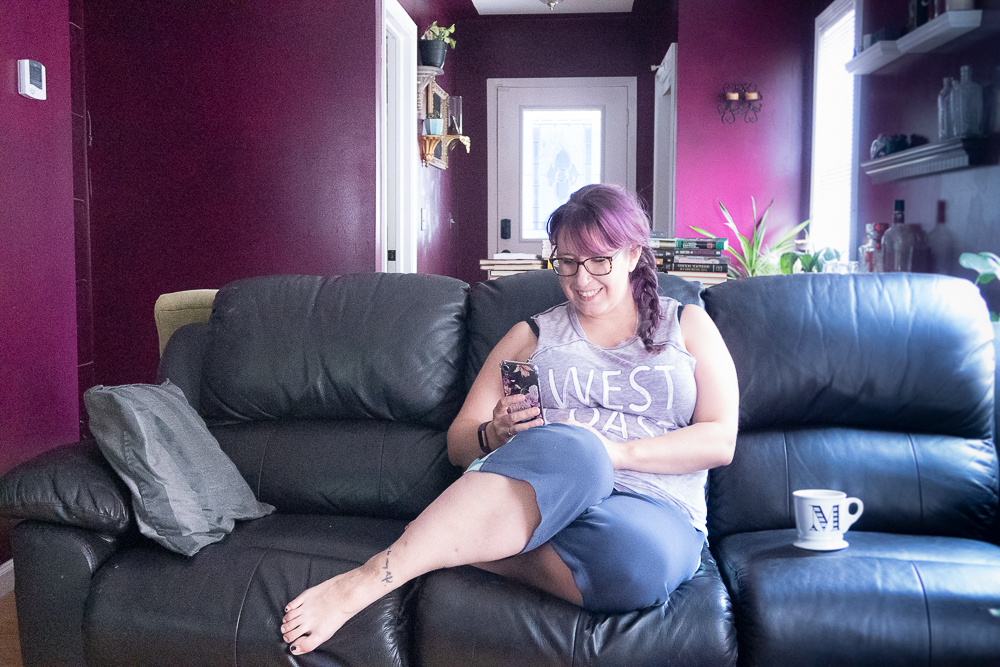 I think a lot of people see blogging as an avenue to "easy" money. Write a few posts, take a few pics, upload them to Pinterest, and voila! Millionaire.

Oh, if only that were the case! Building up a steady stream of income from blogging can be a real slog in the beginning, believe me, I know! In my Marketing Coaching practice, I see many digital marketers who are either looking to grow their blogging platform and feel like they're stuck OR are startup companies that are looking to work with Influencers but are afraid of getting burned or losing money.

So, though this isn't a normal post for the Beige House, it is something I've been thinking about writing for a long time, as I want to help pierce the veil between marketers, Influencers, and our readers. I've written this with home decor influencers in mind, though really, much of it applies to a lot of other verticals.

Why Are Influencers Becoming So Popular?
You're probably seeing posts all over your Instagram feed, reading sponsored blog posts, or watching videos on YouTube that feature sponsored content. And you might be getting a little sick of it. Understandable! But let me break down why the rise of Influencers is becoming more common in your life:

The ROI is way cheaper for a business
Young House Love did a great podcast episode a few years ago that I have saved to my phone because it was so clutch. YHL interviewed other successful bloggers about how they make money and what sort of rates they're charging, and the money sounds mind-blowing right off the bat. One of them was charging upwards of $10k – $20k per post, whoa! If you're wondering how she could command that price, Joanna Blakeney explained how: 
(Paraphrasing) The Jungalow had a combined reach of 1 million followers. The US edition of Vogue had a reach of 800k, yet Vogue charged tens of thousands of dollars for the space alone, never mind the costs of hiring photographers, models, finding and paying for space, lighting, makeup, etc. For Joanna's $20,000 price, a business would receive a better deal and have access to something Vogue couldn't guarantee, which is a bargain.
A business gets to target highly-engaged niches
$20,000 for access to 1 million followers that trust The Jungalow to showcase products, services, and companies that they would actually use. Sure, Dolce & Gabbana can run a full-page ad in a magazine, but they lose the ability to see in real-time what the engagement is for their campaign. Social media allows brands to interact with the Influencers and their followers and can help them better understand how they fit in a niche.
Custom content
Companies usually have an in-house Art Director or will outsource their advertising to one company. Rarely do they utilize multiple companies or Art Directors, so quite often, you'll see the same look for a brand over and over. With successful Influencer campaigns, brands are able to utilize the uniqueness of that Influencer and how they see the world. So rather than one campaign style, companies get to see multiple iterations and find new avenues they might've not considered.
Bloggers find a way to subsidize their content in an ad-blocking world
Look, I get it: ads suck. Sometimes they are really intrusive and can be hard to get around (especially on mobile). Bloggers rarely are gung-ho about running ads, but we also have to earn a living. Creating free custom content on a consistent basis is incredibly hard to do, especially when you're working a 9 – 5 on top of that. Thus, we allow ads into our blogs and accept them as a necessary evil to allow us to create content for you. However, thanks to sponsored post campaigns, we are able to utilize the content we need to create and add monetary support behind it, allowing us to tone down the ad space and still pay the Amex bill while delivering new tutorials, DIYs, and gift guides for you at no cost.
So now that I've made a really long argument for why Influencers aren't going away, let's break down how you can get started in this world of digital marketing:

How to Become a Successful Influencer
1. Understand Your Value (and How It's More Than Your Numbers)
Back in the beginning of influencer campaigns, brands wanted to work with Influencers who had ginormous followings because they (theoretically) could reach a ton of people for a relatively low cost. However, brands quickly caught on that the number of followers could be tweaked through unscrupulous ways, and so they started to look deeper (and this is to your advantage!). Now brands aren't as interested in how many followers you have, but how they (your followers) interact with your account.
An Instagram account with 1200 followers that are highly engaged is way better than an account with 1 million followers and no engagement. If you can show an engagement rate of 5% or more, you can write your own ticket with most brands! Instead of looking at your number of followers, look at the percentage of followers who engage with your posts and focus on using that as a selling point when you're pitching a potential collaboration.
2. Relate to the Brand from a Business Standpoint
Remember that this is a collaboration, and the brand is looking to engage with your audience because they feel there is a potential avenue for sales from them, so design your campaign with that in mind. Yes, you are going to be earning a profit (hopefully) off of it, but the company isn't giving you money for the sake of it; they believe there is a positive ROI to be had working with you. Keep that in mind when it comes to content creation, like your copy and imagery. 
3. Overdeliver
Always try to give a little extra value to cultivate long-term partnerships. I like to throw in a year's worth of social media rotation (I use MissingLettr for that) or will sometimes add a little video review for free. You don't have to get that crazy, though. Write a longer blog post, or send the brand exclusive pics they can use on their social media. Adding value will definitely give you a leg up when it comes to beating out other potential and successful influencers.
4. Work with Brands that Deliver Value to Your Readers
Lastly, remember why you're doing this: you want to cultivate a highly engaged following on your platform, so treat your readers/followers like the precious commodity they are. Don't work with brands that have nothing to do with your niche; the quick buck could do long-term damage to your own brand, and it most likely won't be a successful campaign anyhow. Think about your readers and what they would want to see from you rather than what you want to give them (if that makes sense).
There is way more to get into when it comes to successful pitching and marketing, but this is getting crazy long, so let me wrap it up with the most controversial question in Influencer marketing:

Should I work for product only?
Most successful Influencers will beg you not to work for product only (AKA free product with no monetary compensation) as it dilutes the power of the world of influencer marketing, and I completely understand their argument. However, my answer is a little different:
Do what's best for your platform. If you need a new fridge and Kitchenaid is offering you a $3k fridge on the house but not paying for the content, maybe it's in your best interest to work with them anyhow. Or, if you're just starting out and don't have a lot of clout but want to get experience with collaborations and are approached by a glue gun company to send you free products for your DIY tutorials, maybe consider taking the deal. 
If, however, you think that's undervaluing your brand and platform, then by all means, push back with the benefits of what you offer and why that deserves compensation. In my opinion, it is more about what works for you and your followers than the "rules" of other bloggers.