I've had plans for a while to add more videos to the blog but always found reasons to put it off. If you don't know, blogging regularly is tough for someone as undisciplined as me, never mind having to shoot and then edit videos on a weekly basis. It's like having self-assigned homework.
However, I know that there's a greater good in doing video, both from a learning standpoint and, let's be real here, from a traffic standpoint. The more folks we get on the blog, the more it opens up opportunities for us to do new projects for you guys and offer more tutorials. And also, watching is how I learn, so it's not like I don't understand the value behind learning via videos.
I knew, though, that if I had to set up and take down makeshift studios and props I would never get anything done. The thought of having to get all of the stuff, set it up, shoot video, take it back down…ugh, no, thank you, please. I knew that if I really wanted to be serious about offering video, I was going to have to create a dedicated space for it.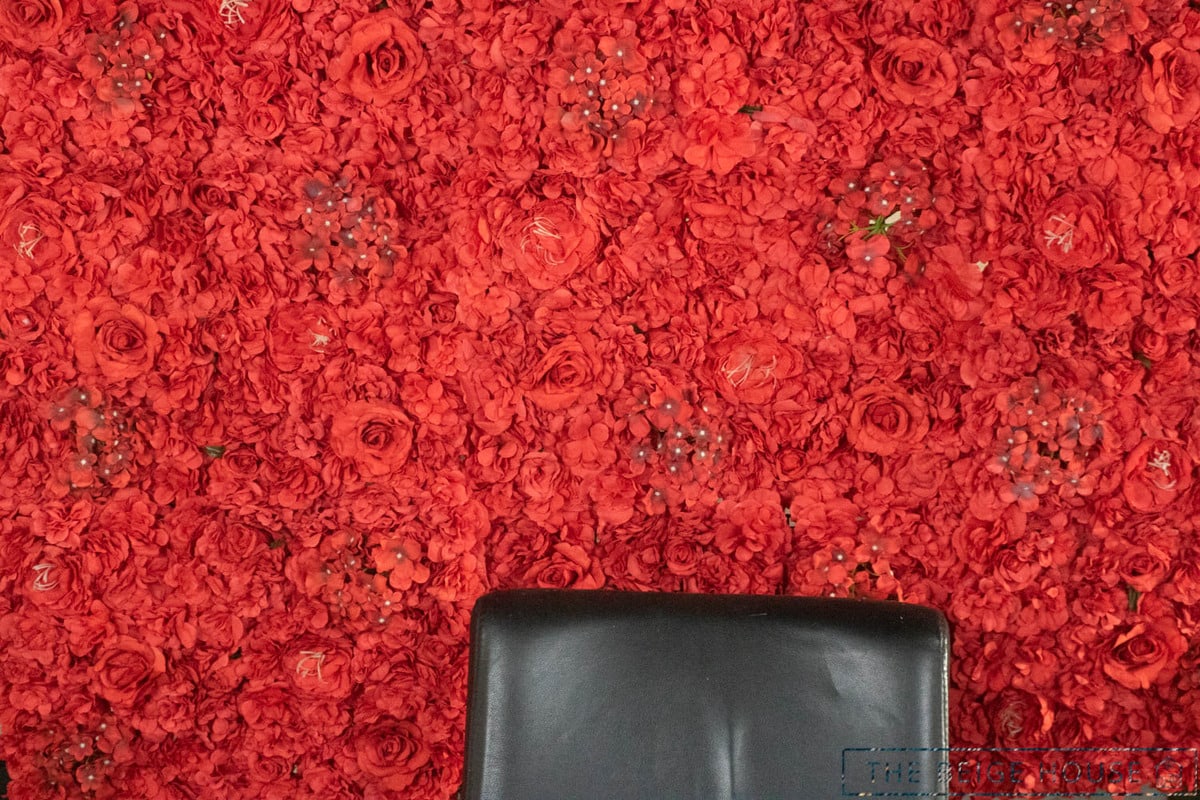 Like all projects, the studio has to live in our basement. And while I am 35, I still run up the basement steps like I'm being chased by ghost monsters wielding machetes, so the thought of being in the basement for long stretches of time is not my favorite idea. If I was going to be down in our dark, low-ceilinged basement for hours then I was going to create an atmosphere I wanted to be in.
For the record, before I get into it, this is going to look like I spent ridiculous amounts of money. And I most likely did, however, this was all stuff that was originally purchased for other projects, so, in the end, this studio cost me < $100.
So first off, here's what my "studio" looks like (with a lovely retaining beam in the middle of the pic) when it's tutorial time with the table: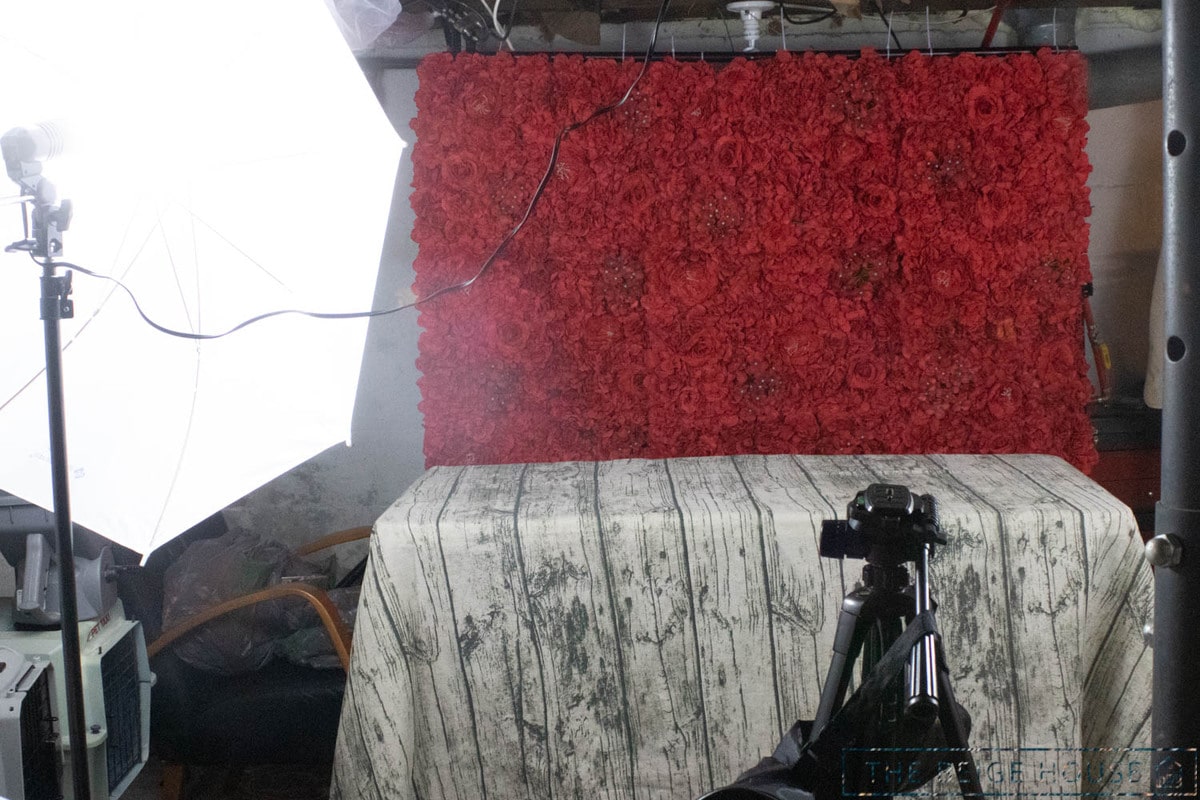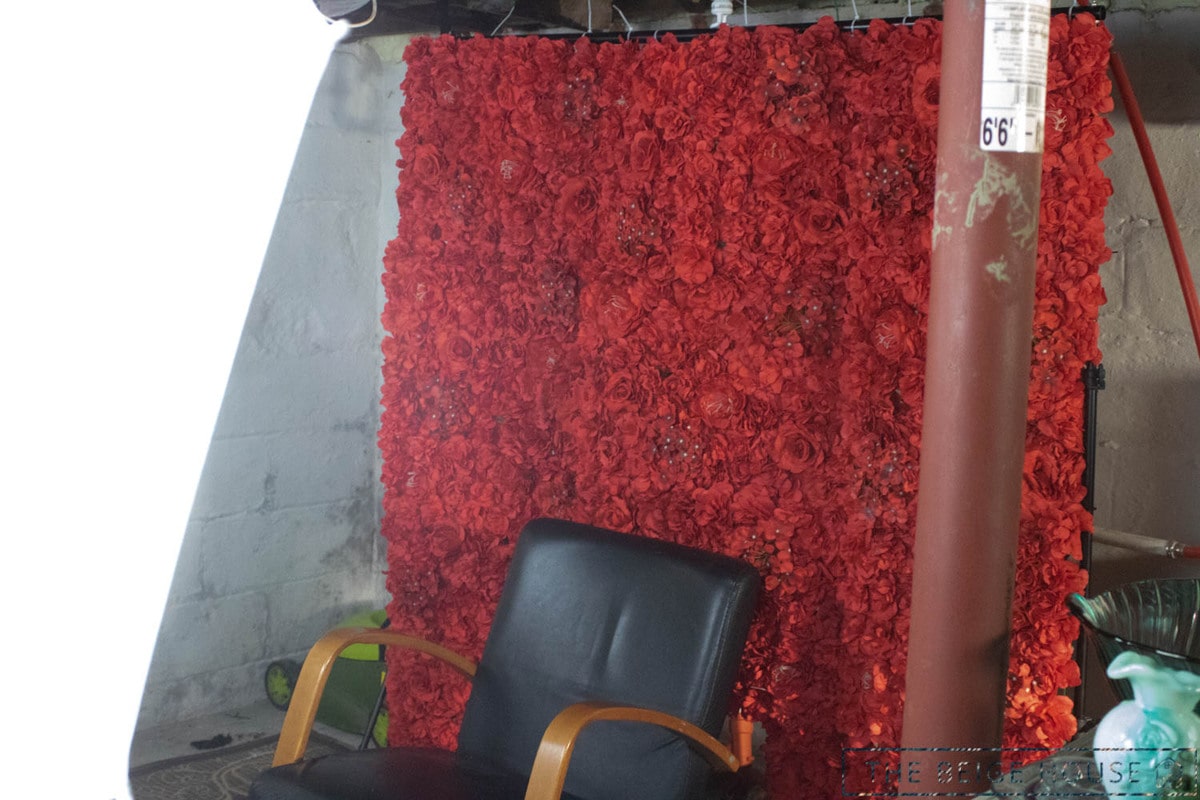 Building the flower wall:
I wanted to have a background that could stay up and look professional, but mostly I wanted a background that didn't look like I was filming in my concrete walled basement. To create the wall, I used fake flower panels, photographers backdrop stand, and everyone's life-saving tool: zip ties.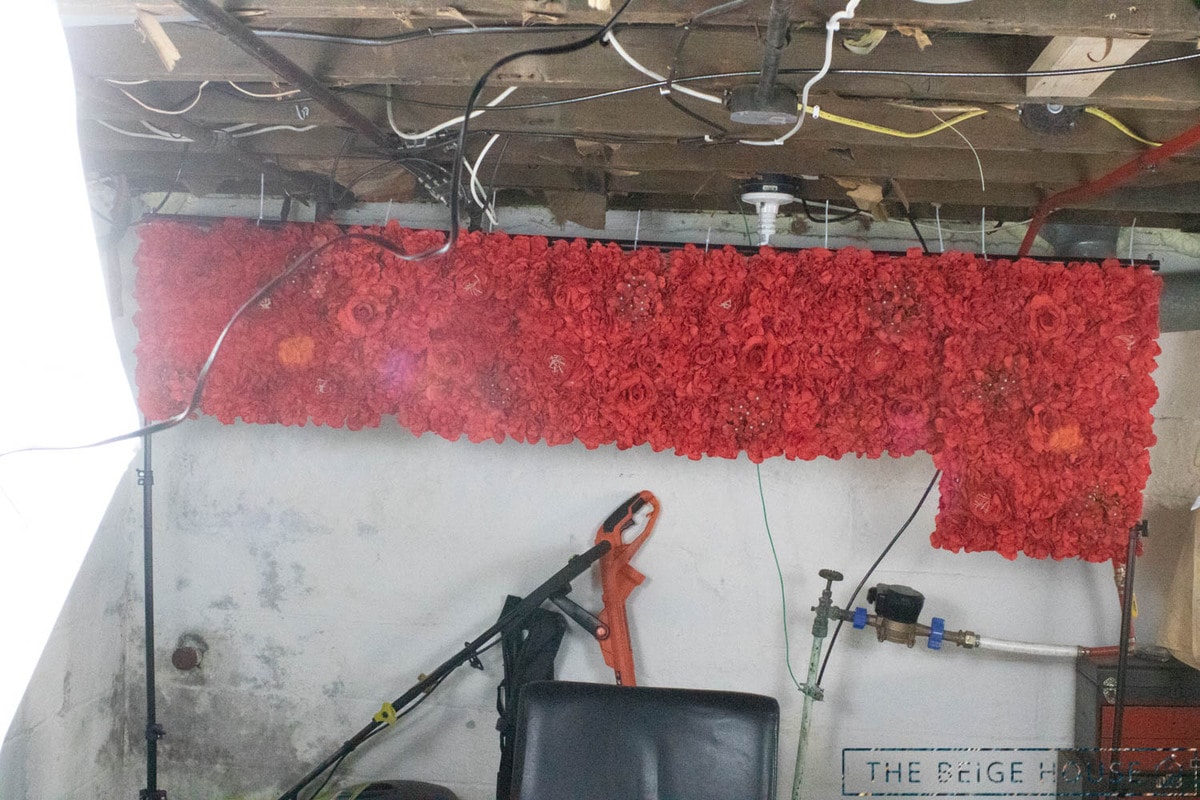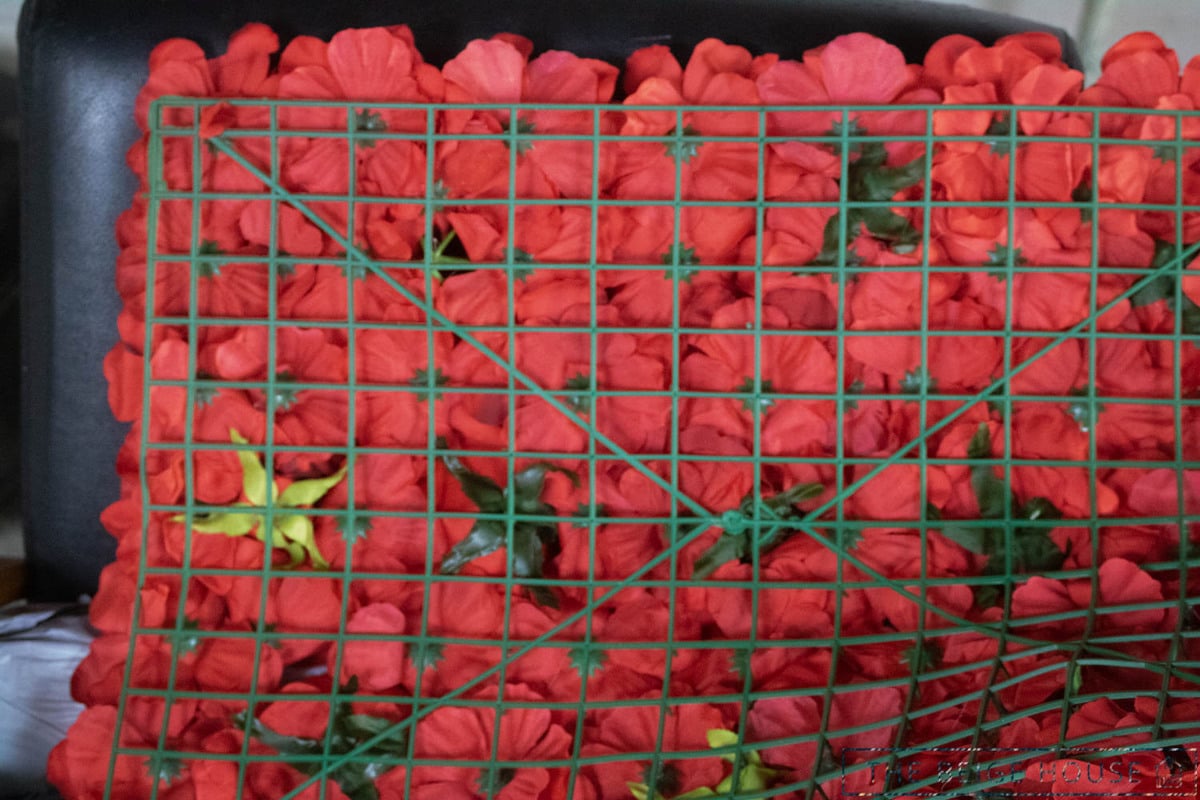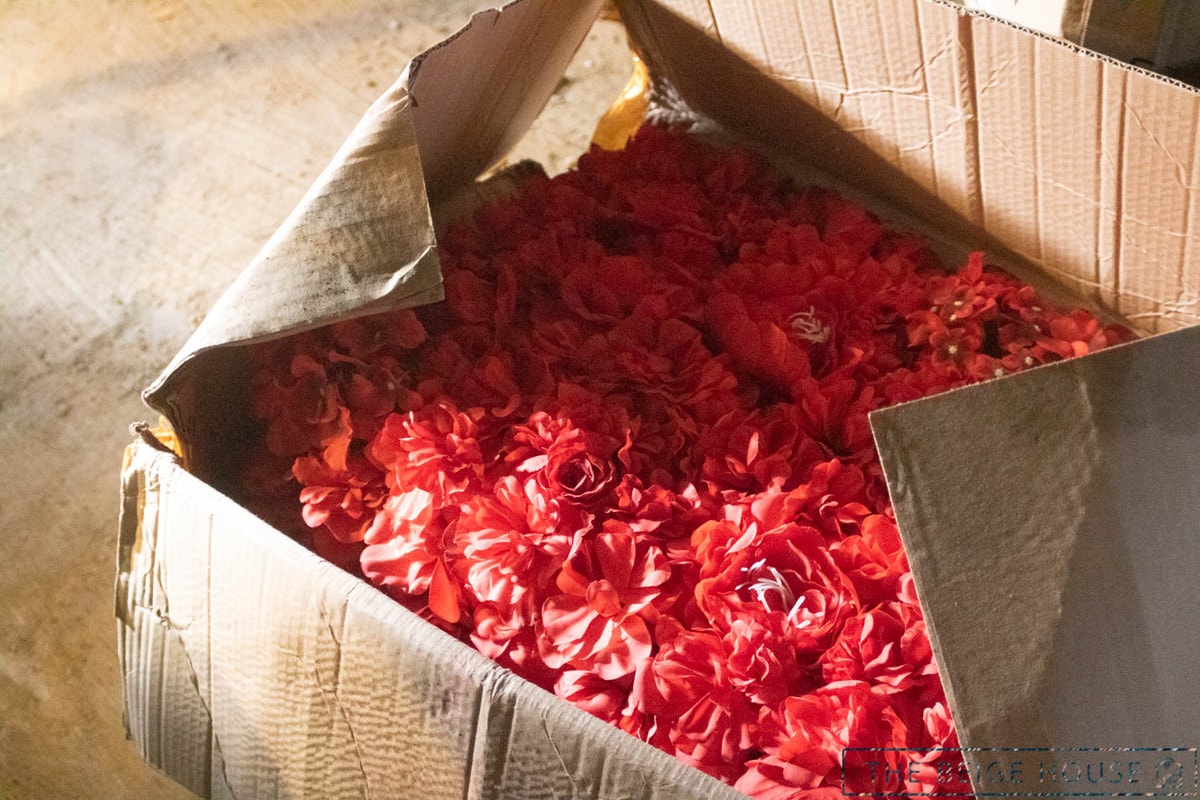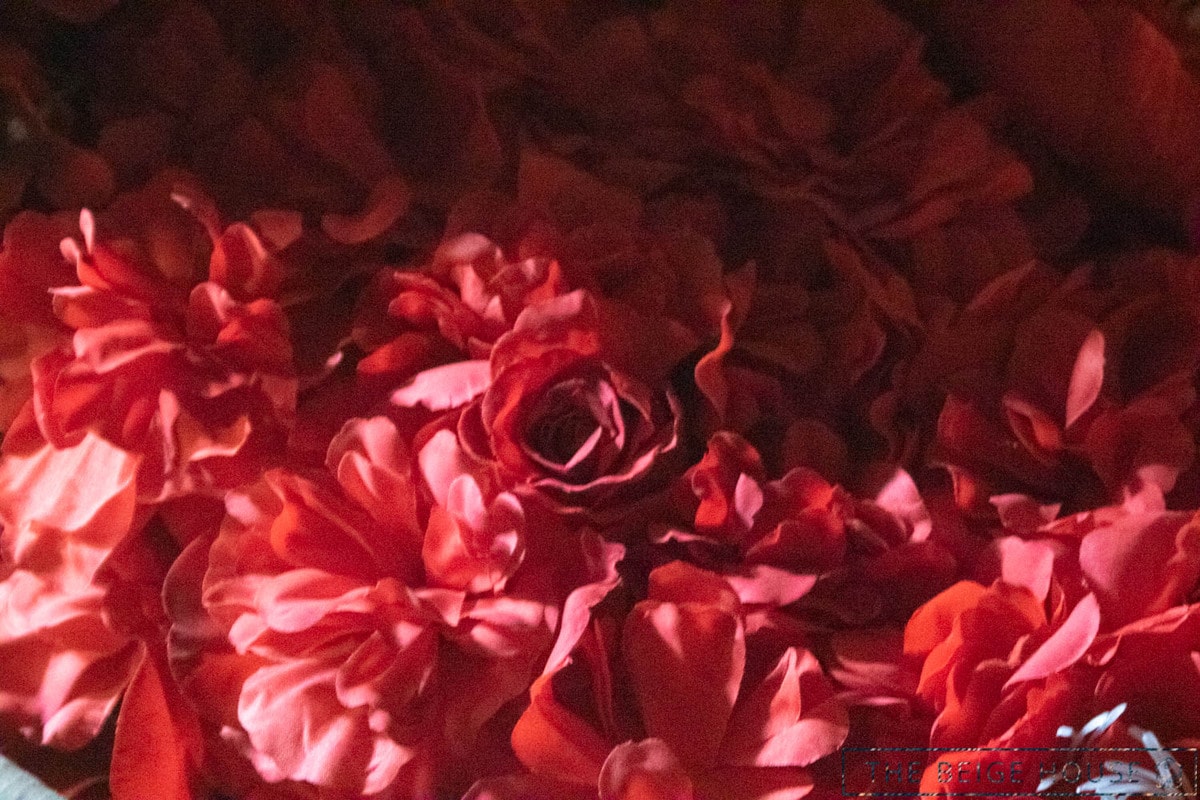 The flower wall is made up of 10 squares that I originally used for my old jewelry project, Reserved Stock:
Unfortunately, 10 squares didn't cover as much as I thought it would, so there's a little bit of a gap behind my chair and it's one of those things where maybe I'll order more one day, maybe not. It's a whole thing, you know?
The rest of the video gear:
We have two whole outlets in the basement, and they're both on the wrong side for this project. Also, it's dark AF down there, so I knew that I'd need to light the hell out of this and make those outlets work the best way I could: long ass extension cords. I actually had lighting gear that Steve got me for my birthday years ago, back when I first wanted to get into creating videos (~4 years ago maybe?) so I set them back up as permanent structures in the basement. Side note: you know how I went on and on about how warm lights are where it's at? For this, I ended up using cool-toned lights…mostly because that is what came with the lighting kit, but even after switching them out, I saw that the cool lights gave me a better neutral tone. So…addendum to that last post, I guess.
For my camera, I brought the old tripod that I used to shoot pics for Meve Vintage and set it up to stay downstairs (I replaced it with this tripod, which has a taller crank-thing.
[official term, obviously] which allows me to get better shots when I have to wear pieces of jewelry to show the scale) and bought this microphone for my camera. I had considered getting a wireless lapel mic, but that seemed like a whole thing and what if I wanted special guest stars (i.e. Steve) to come on? This just seemed like the best way to solve future problems.
Lastly, okay, well almost lastly, the table is one of those 4ft folding multi-height tables with a wood panel tablecloth over it, though I think I might use marble contact paper on one half and black wood contact paper on the other half for different project options.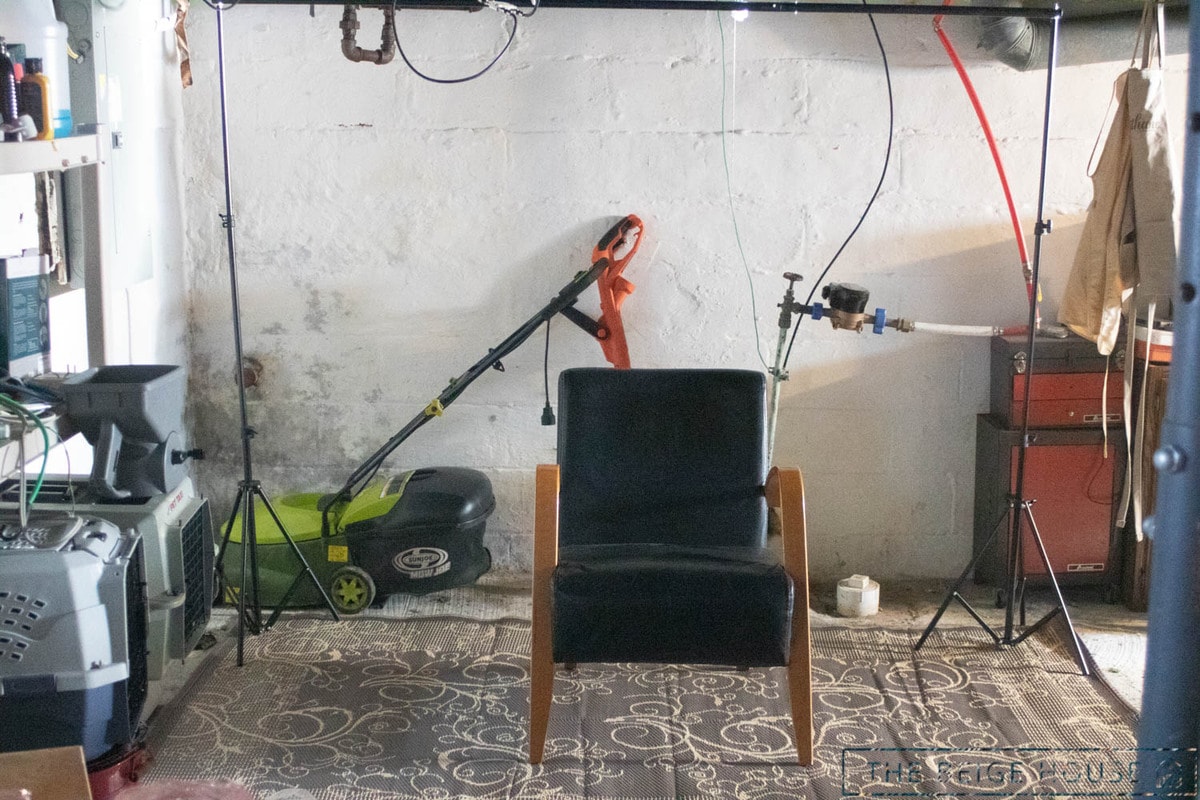 Lastly, the rug I used is meant for outdoors I used to have it at craft shows and was just sitting around, so figured I'd use that. The chair is an IKEA that I got at Habitat for Humanity's ReStore. My goal is to find an antique Victorian velvet settee at a thrift store, but this is a good temporary fix.
Guess I better go shoot some video now!
Full Materials List