When you spend time in your garden almost every weekend, you would realize there are instances you'd want to change something about it, such as the landscape design, or sometimes you'd even think of replacing your plain flower pots with designed ones.
However, sometimes you would just brush off the idea because you do not have the time to buy replacements with the designs that you want or do not have any idea how to decorate them.
DIY Plant Pot Decorations
We suggest these DIY plant pot decorations that are easy to follow, which you can do during your spare time.
One easy DIY plant pot decor is to decoupage.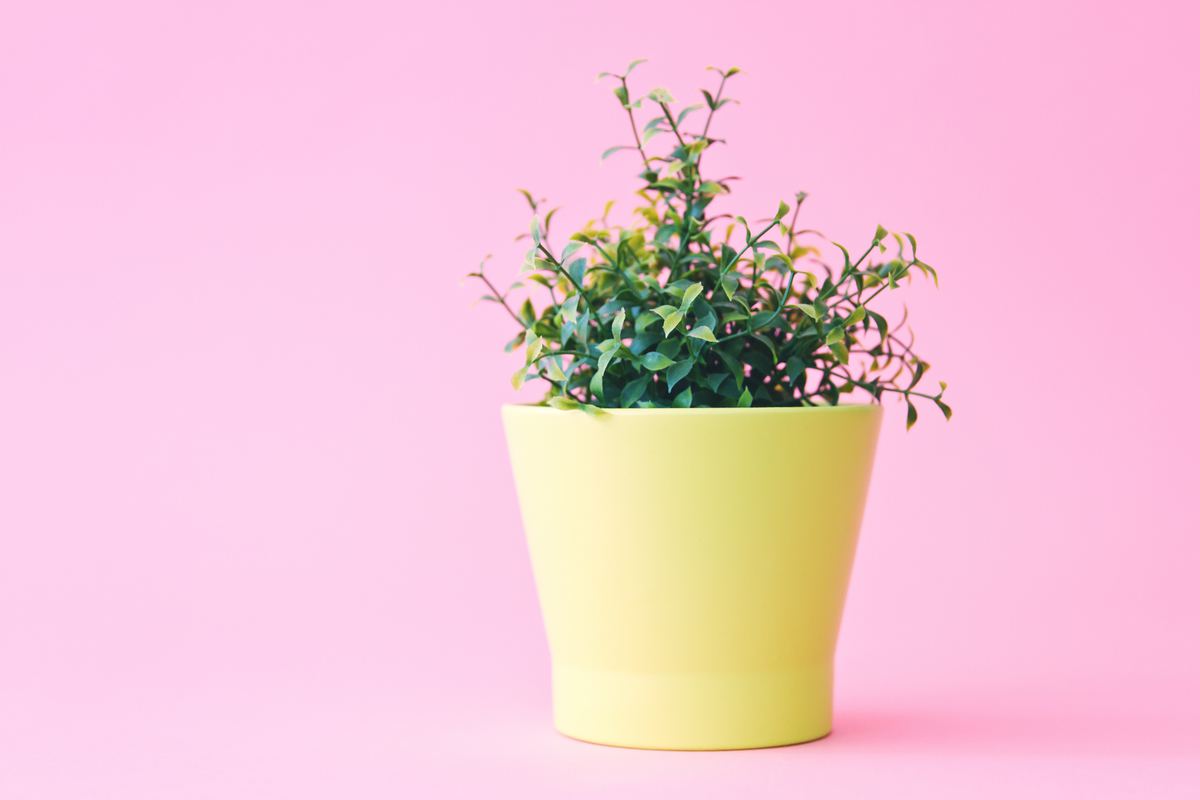 We suggest gathering the following materials and having them prepared in one area so you could just pick them up when you have that extra time to start your DIY project.
Fabrics (old printed curtains, dresses or table runners)

Acrylic spray paint – white

Acrylic spray paint – colors that can complement the prints on your fabrics

The old terra cotta pots you want to have some makeover or even new ones you would like to decorate

Old newspaper

Soap

Water

Bottles or tall cans
Step one: Clean and dry your pots and fabrics
Keep your plant pots clean, dry, and smooth. Wash it with warm water and soap, especially if they have price tags on them. Allow it to dry. You'll know it starts drying when your terra cotta pots' dark red color starts fading. Smooth any rough spots and sharp edges with sandpaper.
Wash the fabrics, too but make sure not to use a fabric softener, then let it dry. Iron if needed. To help you cut your fabric like paper without frayed edges, paint it with a light coat of mod podge (fabric formula) and let it dry.
Don't forget to:
Carefully remove the plant from your pot (if you are doing the project on pots you are currently using) and place them in your temporary pots. 
Cover your working table or floor with newspapers or anything to protect your working area.
Step two: Paint
Paint the interior and exterior of your pots. Use white acrylic paint as your base paint. Put other paint colors after putting on the base paint if you need to. Seal your interior paint with a clear acrylic sealer. Let the pots dry.
Tip: Place your pots on top of a bottle or tall can to make your paint job easier.
Step three: Wrap the pots with your cutouts
Cut out your desired print from your fabric. Apply a thin layer of the outdoor mod podge on the pot, followed by your cutouts.
Smooth the fabric carefully using your brayer and squeegee to make sure there are no bubbles. Repeat the process until you see no bubbles. Let it dry for half an hour. Add another layer or two of mod podge and a clear acrylic sealer to conclude your craft.
Don't forget to let it dry before putting in your plants.
Decoupage is just one option for a DIY plant pot decoration. You can also simply do an art painting on the pots (distressed pots or old-looking ones can be a choice of theme) or wrap them with some colored threads or ropes.