One of the saddest sections of thrift stores (to me, anyhow) is the wood and basket section. It's always this mish-mash of wood shelves, jewelry boxes, and scuffed up baskets of every shape and size.
It always makes me feel sad, in a way, that there are so many baskets and bins that were loved for a little bit, then just thrown by the wayside. Every time I walk past that aisle I say "I'm going to do something with these baskets!" and never get around to it.
But no longer! With my shiny new Arrow glue gun and the need for new Autumn decor, I set on a mission to adopt some of these baskets and give them a new life while still keep some of their original charms.
DIY Pumpkin Harvest Basket Displays
Supplies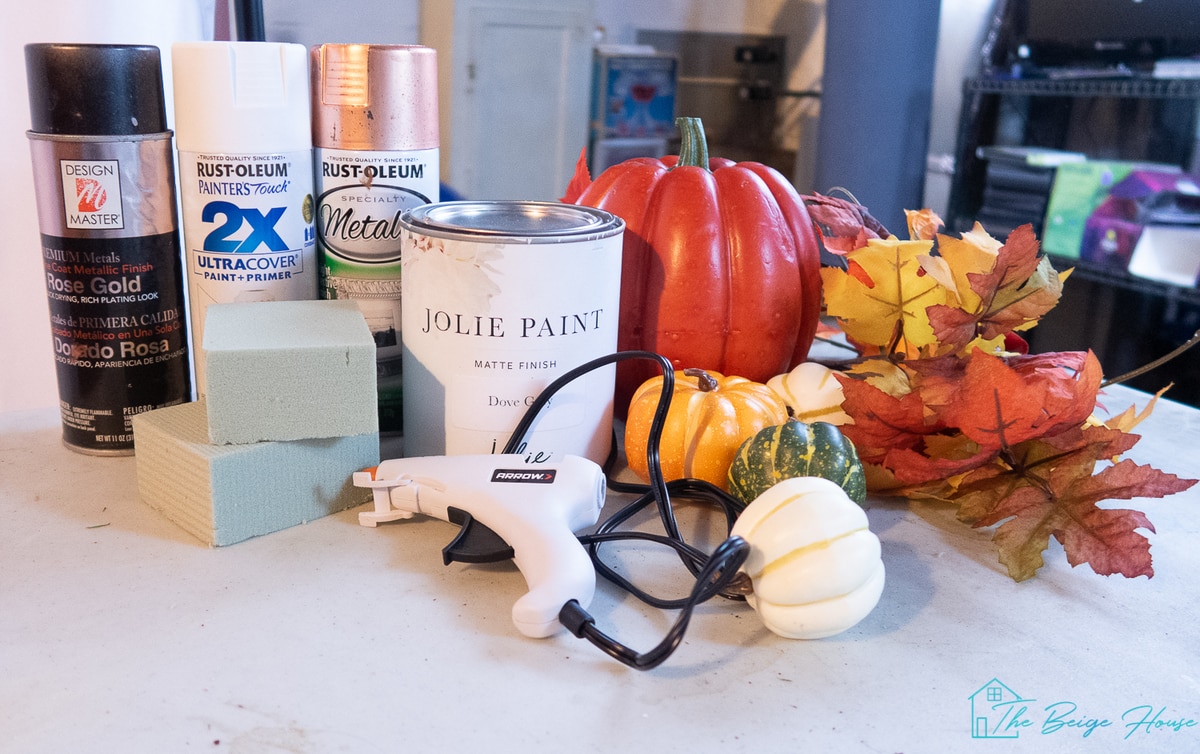 Just a note here about choosing your tools carefully. I partnered with Arrow Fastener on this project specifically because they've proved themselves as a reliable manufacturer for nearly a century. And I have to make sure these pumpkins don't go rolling off into the sunset.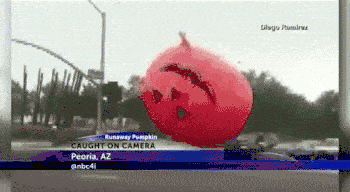 You probably know Arrow for their iconic T50 staple gun. They have a ton of different tools that can help with most projects: glue guns, staple guns, rivet tools, and a whole smorgasbord of materials to go along with their tools.
How to Make the DIY Pumpkin Harvest Basket
This DIY project is incredibly easy to do and won't cost you a ton. The most expensive part was probably the paint because I wanted to incorporate so many different warm metallics. But you could do this on a shoestring budget whatever paint you've got lying around, glue sticks, and plastic pumpkins. Mine came from Michael's and the holiday section of my local Goodwill).
I picked up the floral foam at the dollar store, but anything relatively sturdy and filling would work, even if it's a smaller basket turned upside down.
DIY Fall Harvest Basket
Total Time
2 hours
25 minutes
Materials
Old baskets from thrift stores
Paint (I used Jolie paint in "Dove Grey")
Floral foam
Glue sticks
Plastic pumpkins
Spray paint
Fall leaves garland
Optional: river stones or pebbles if displaying outside
Tools
Arrow Glue Gun
Glue sticks
Paint brushes
Scissors to cut foam (optional)
Instructions
Paint baskets preferred color and let dry
Spray paint pumpkins in various colors and let dry
Add floral foam inside the basket to fill. If displaying outside where the wind could pick them up, add river rocks or pebbles to the bottom first to add more weight
Arrange pumpkins on top of the basket first before finalizing the design
Once you're happy with how it looks, use the glue gun to glue the pumpkins together
Fill in empty spots with leaf garland
Special thanks to Arrow for sponsoring this post!