Life on a ketogenic diet can be awesome or dull, depending on how you do it (finding easy keto recipes definitely helps)! Whenever I hear folks lamenting on their first few days of keto that they're missing bread, I totally sympathize as that's how I felt about it the first round, too. But once you clear that, it really does become smooth sailing.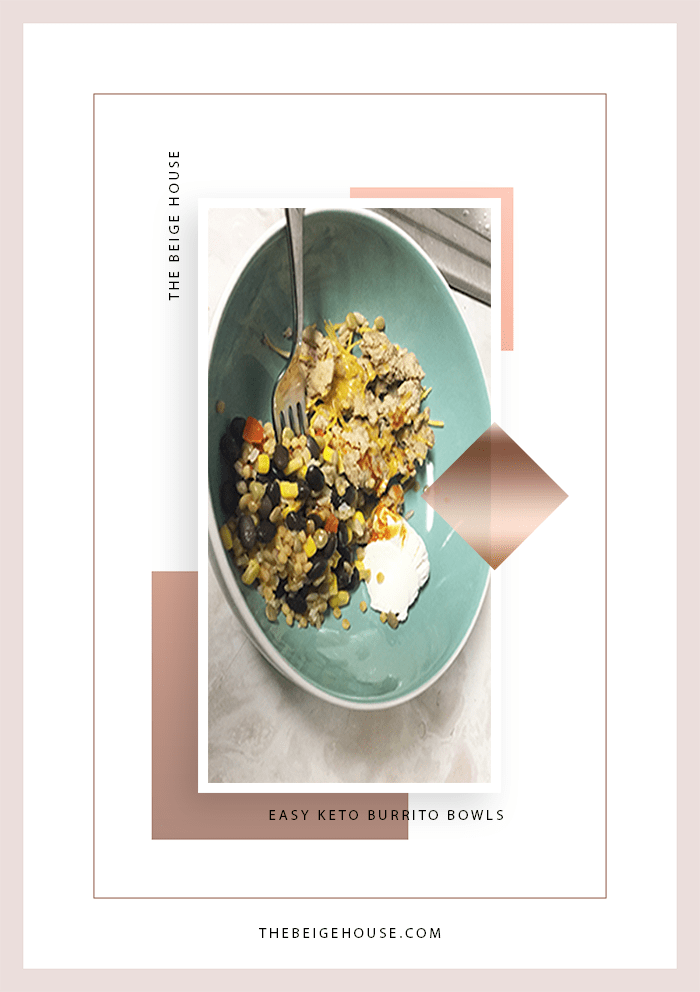 It's about this time of year that New Year's resolutions have fallen off…so whether you're looking to get back on the wagon or keep going, I think this recipe is going to be one of your favorites due to how filling it is, how it tastes, and how idiot-proof it feels. I would never consider myself a "good" cook, so don't expect to see a series of overwhelming posts all about making multi-course dinners from scratch, but I know how hard it can be to try to find meals that fit into a certain diet. Consider this my "thanks!" to all of those other amazing keto blogs out there like YourLighterSide and Genaw.
This recipe came about during one of those days where I was staring into the abyss that is my freezer, trying to figure out what to make based on my level of motivation (zero). Most edible things in my life are based on their ability to become a sour cream delivery system, so when this idea came together, I felt very proud of myself. Seriously, this meal is so easy you're going to roll your eyes at the thought that I even consider it a recipe!
Ready? Let's go.
Easy Keto Burrito Bowls
Serves 4
1lb ground turkey, thawed
1 pack Bird's Eye "Southwestern Style" Protein Blend
Shredded cheddar cheese
Sour cream
Optional: Hot Sauce
Optional: Salsa (I like Newman's Own Mild Chunky)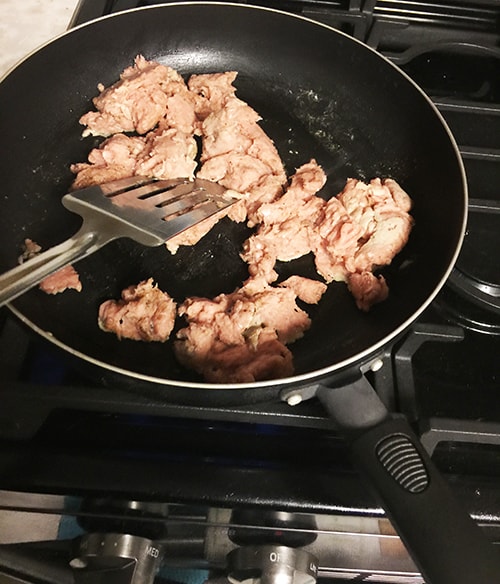 Step 1: Cook ground turkey
This is also where I usually throw in my seasoning. It's up to you what seasoning works best, I usually go between garlic + onion, or this Jamaican Jerk Seasoning: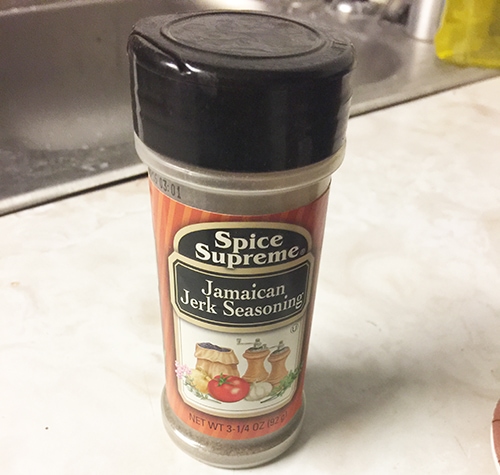 Step 2: While turkey is cooking, toss the Protein Blend into microwave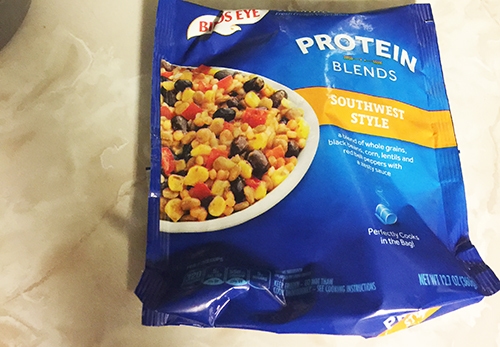 Step 3: Once turkey and protein blend are done, divvy up:
.25c Protein Blend
.5c Turkey
Step 4: Add final ingredients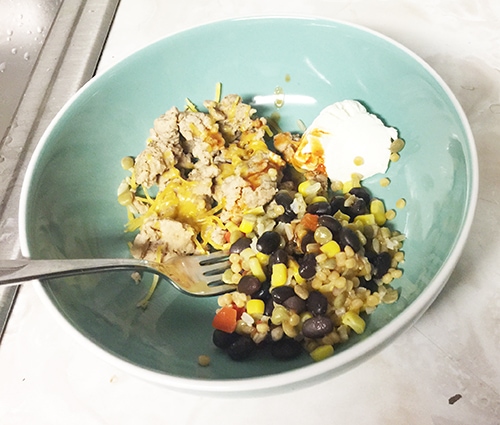 This is up to you how hardcore you'd like to get. I usually go for 2tbsp salsa, 1tsp sour cream, a sprinkling of cheddar, and a whole lotta hot sauce. Mix it all together, or section it off and enjoy.
Nutritional Information Per Serving*:
*based on .25c shredded cheddar + 2tbsp sour cream for entire recipe
Calories: 433
Carbs: 29g
Fiber: 9g
Fat: 18g
And there you have it! A perfect sour cream delivery system easy keto lunch or dinner that's super filling and super easy.
Are you interested in more easy keto recipes? Let me know in the comments!