You ever start with a product you know you'll upgrade eventually, though for no real necessity other than movin' on up? That's the life we've been living lately when it comes to our outdoor space.
Steve and I are pretty eco-conscious (we like to think) and also extremely paranoid about keeping jugs of gasoline in our basement, so most of our power tools and yard tools are electric. We first went with a low-cost corded electric mower, a Sun Joe, and it was…well, let's just say it was a "first timers" purchase. We never knew what lawn mower life would be like, we were apartment people since we both struck out of our parent's homes, so we figured that a corded, cheap, electric mower would be good enough.
… This just ended up with Steve swearing and dealing with what felt like miles and miles of extension cords to get the side and front yards cut where there were no outlets. We knew it was time to go cordless rather quickly.
A 2019 Guide to Ryobi Lawn Mowers
Cut to (ha! Get it? Sorry…) heading to our first "real" mower, the Ryobi One+ 13″ Cordless Mower. Since we're Ryobi nerds, we already have multiple One+ batteries, so to me, this seemed like an ideal solution: eco-friendly, lightweight, and easy for Steve to get around. The biggest negative was that he would need to go through two batteries to finish our yards (full disclosure: I have no idea what the size of our yard is. Our lot is .75 acre…I think?), but since we had multiple, it wasn't an issue.
We held onto that for two years and were totally satisfied until I went to Haven. Ryobi sends a team there to show us the latest products and to help answer questions, so I went over to ask if there were better solutions for our yard size. The team showed me the most boss-looking mower I've ever seen: The 20″ 40-Volt Push Mower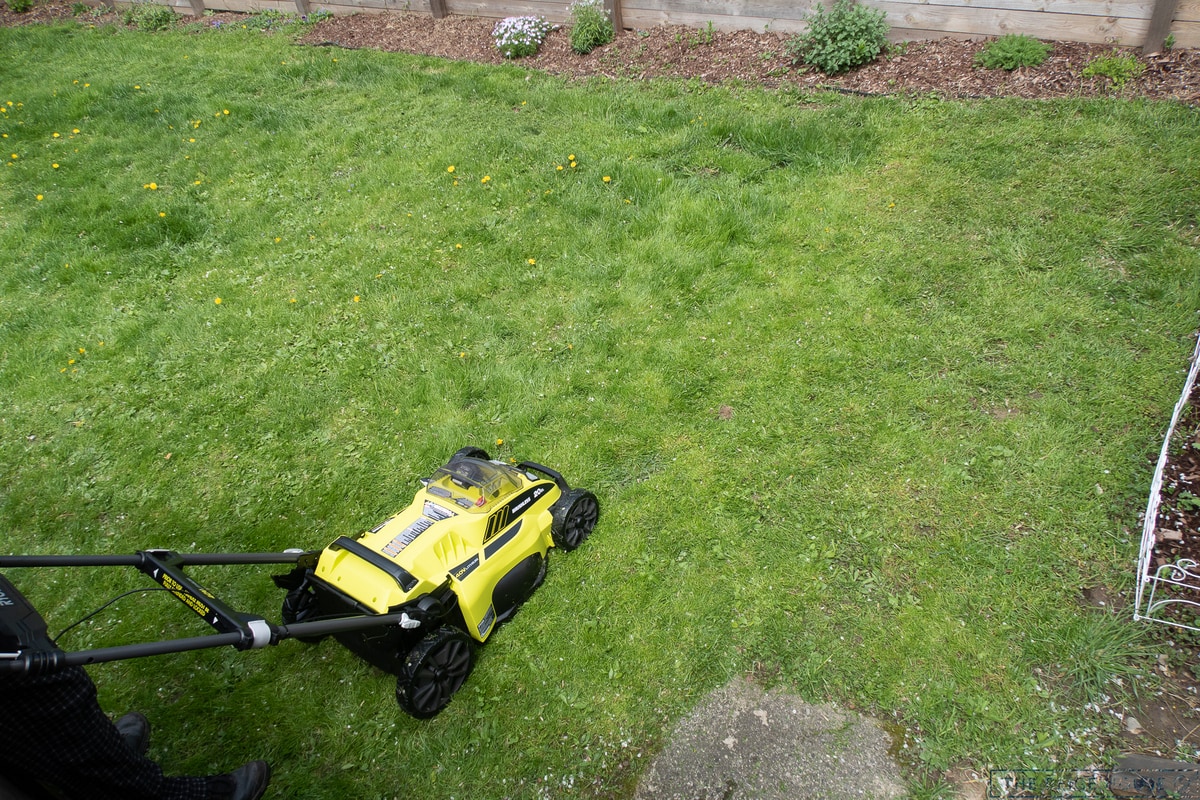 This was clearly an upgrade, and I ran to Steve (who was hanging out in the hotel room, trying to find the best place to buy hot sauce in Charleston. Priorities!) immediately to tell him it was time to make his mowing life easier.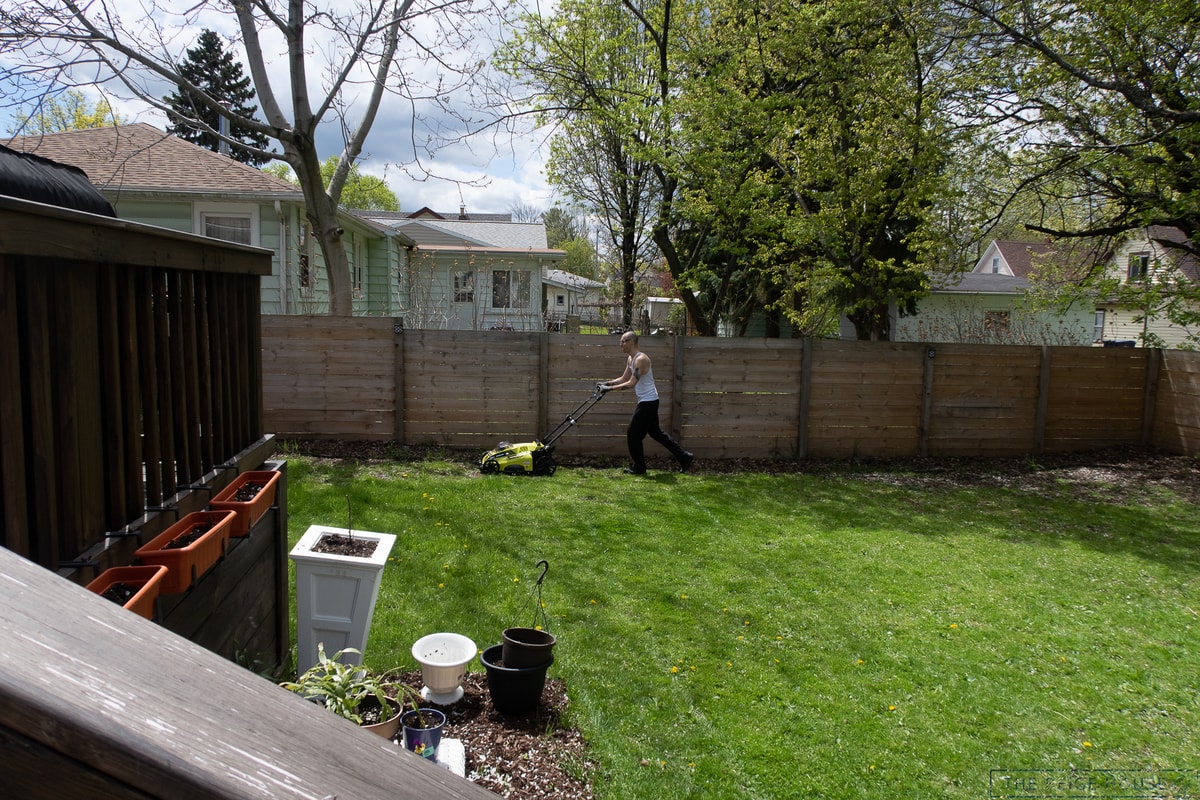 What Size Ryobi Lawn Mower Do You Need?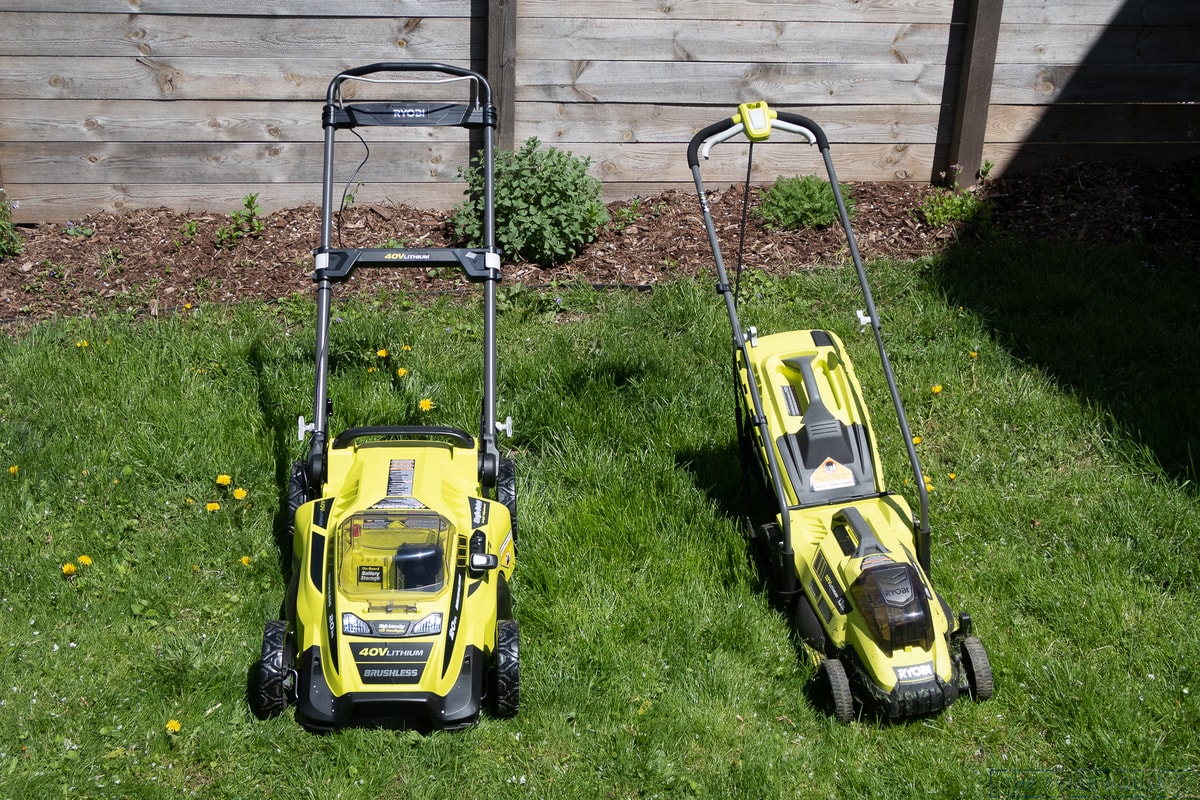 When to Buy the Ryobi One+ 13″ Cordless Mower: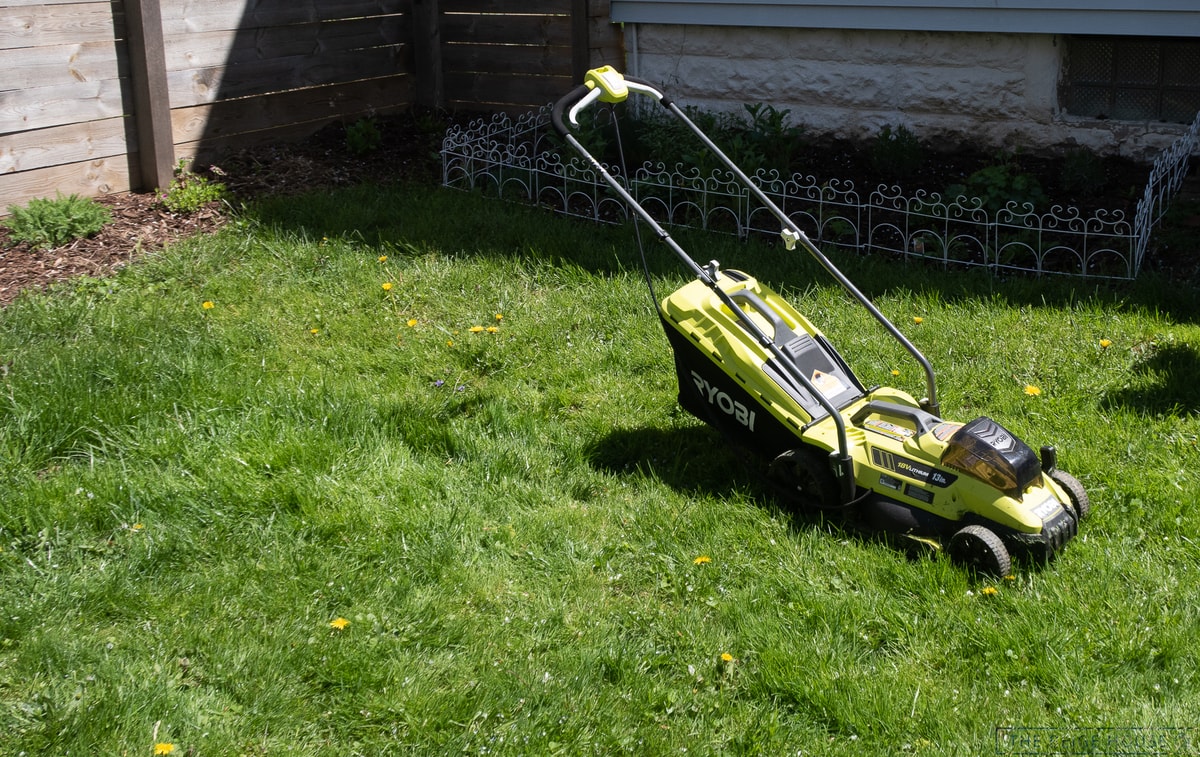 You have narrow patches of grass on the side of your house
Your yard is mostly flat and dry
You don't want to push/pull a lot of weight
Your yard is fairly low-maintenance
You already have a lot of the One+ Collection and want to keep things simple
You're on a tight budget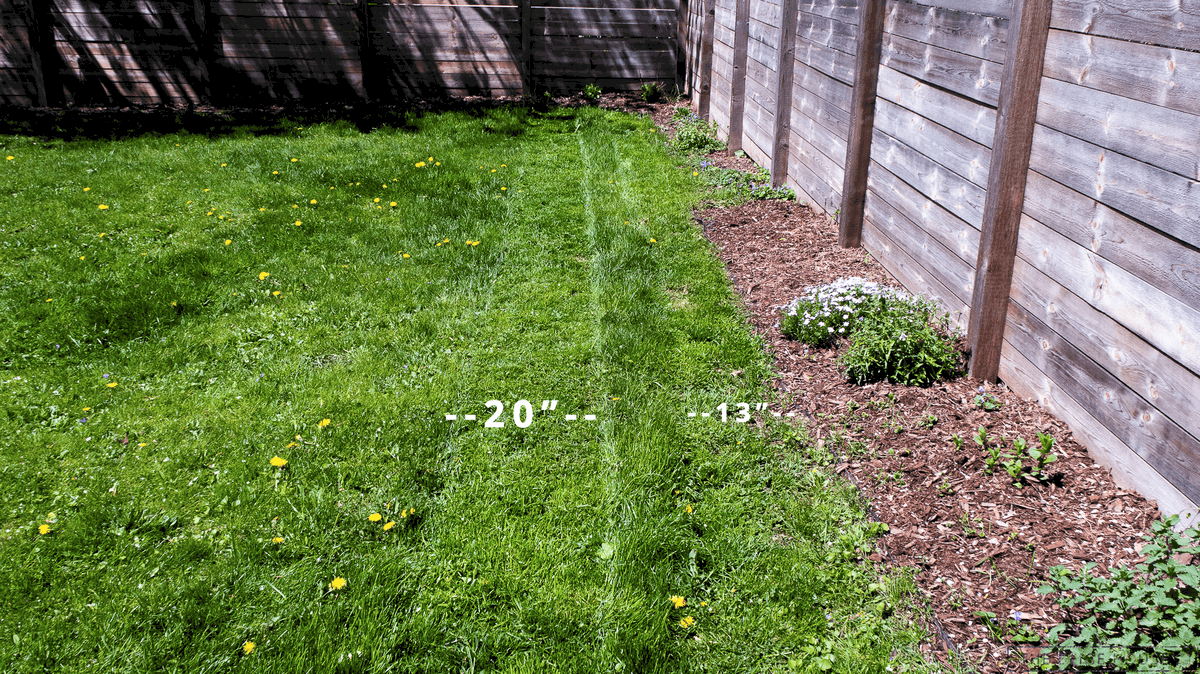 When to Buy the 20″ 40-Volt Push Mower: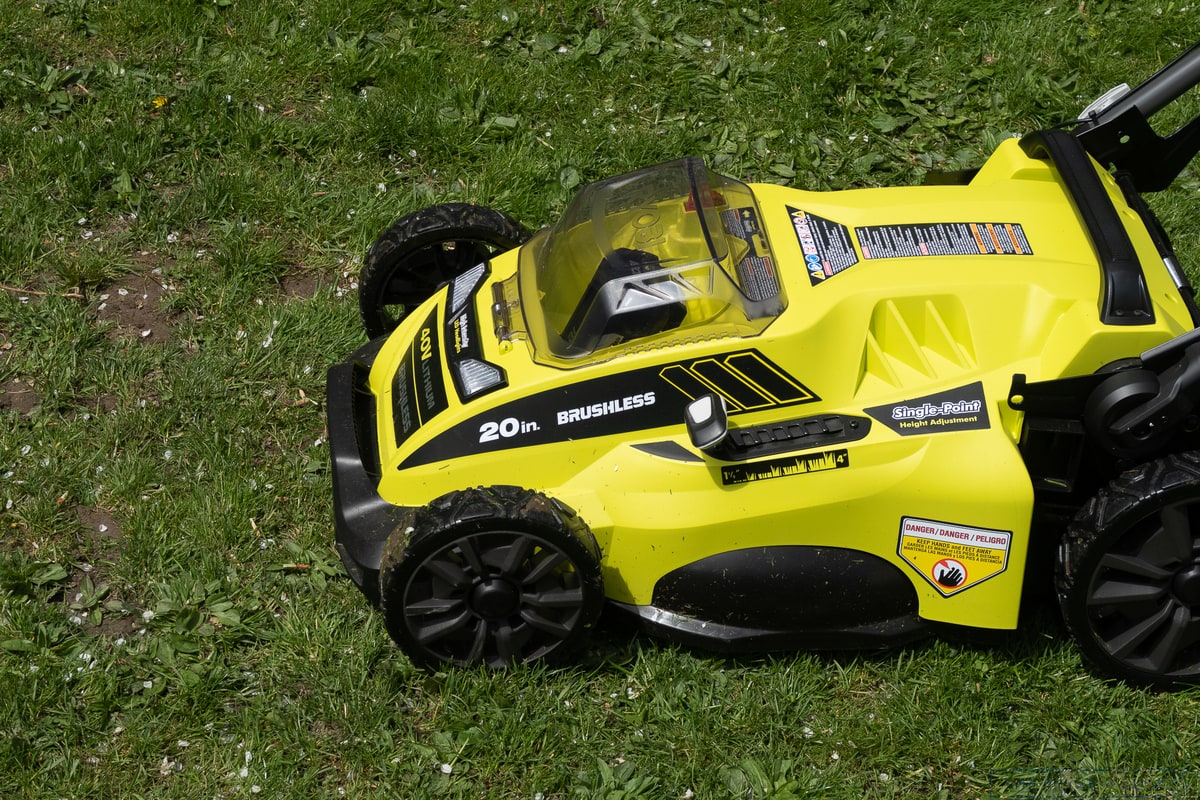 Your yard has bumps and wet patches (we have some temperamental soil that holds a lot of water thanks to our sump pump output, and this thing just rolled over those spots with no problem)

Your yard is medium-large

You want to get things done quickly

You're on the taller side (Steve is 6

'2″

and is a big fan of the telescoping handle. Less hunching over!)

You want to invest in heavier-duty equipment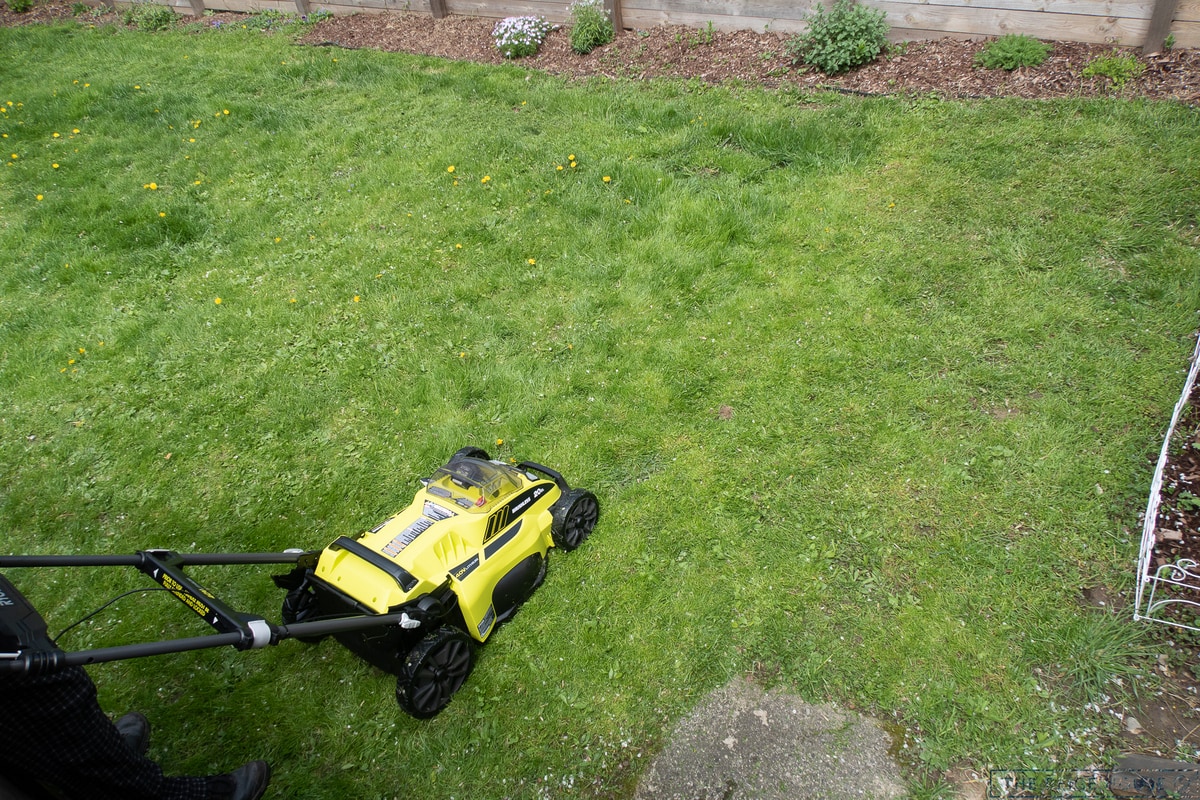 What They Both Do Well:
Clippings/Mulching – Steve usually keeps the bag off the mower and lets the clippings come out as he mows. And we've also never had any problems with our One+ clogging or giving weird outputs. The same goes for the 04-Volt, though it's definitely more powerful, so you get a better "mulchy" output.

Fold Up – They both squinch down to smaller sizes, which makes them way easier to store (and prevents me from hip-checking the handles as I pass by).

Cut – Look, at the end of the day, you're going to need a mower that gets the job done, and whether you go small or large, both are going to make sure your yard looks its best.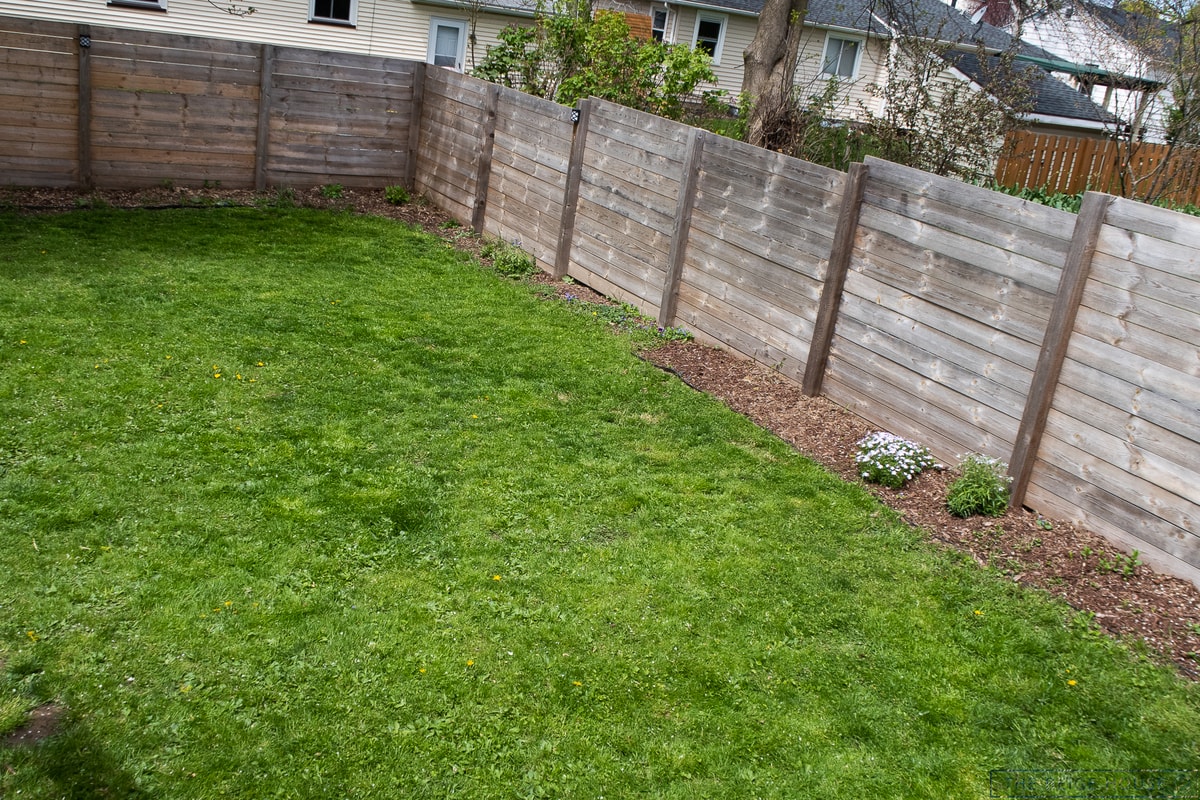 Next up on my upgrade wishlist? The biggest sexy of them all: Self-Propelled. Oh, mama.