Bohemian decor is definitely one of the go-to design trends for people with gypsy soul or just free-spirited. A little rustic, a little contemporary, and a lot of glam, Bohemian decor is a look that is a distinct blend of many different decor styles, and yet totally unique at the same time.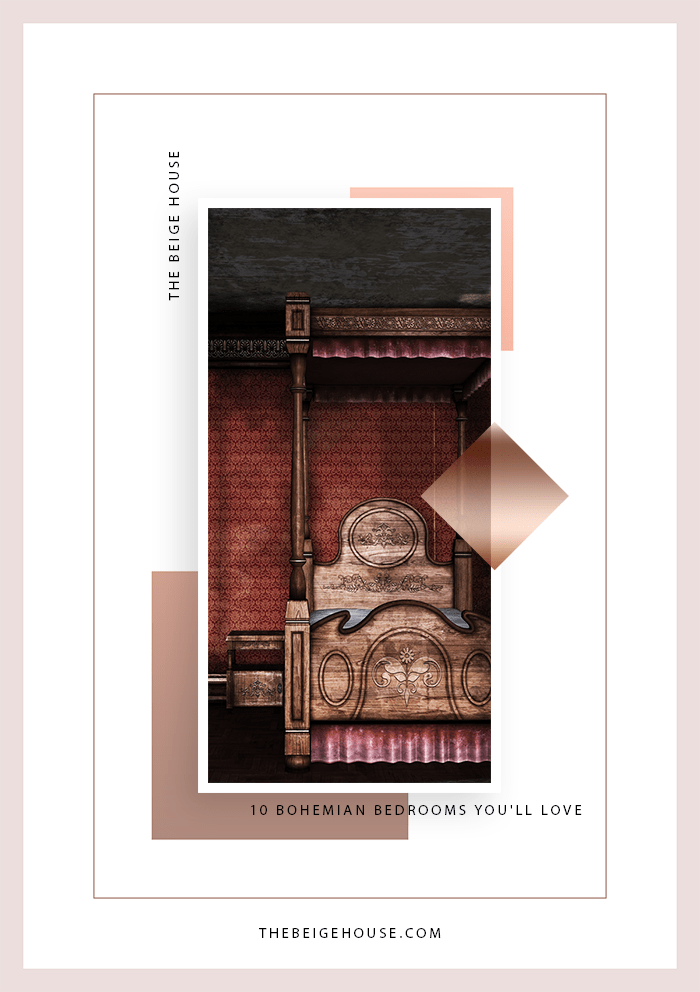 If you want a bedroom where you can express yourself and showcase your wanderlust, then Bohemian Bedroom may be just the right match for you!
Why Bohemian Bedroom?
A Bohemian bedroom is the kind of bedroom where you can lay back and chill. With its eclectic style, the possibilities are endless. You can also show off your travels by creating or incorporating a memento from your trip to your bohemian bedroom and it will be like your tangible scrapbook.
Get Inspired With These 10 Bohemian Bedroom Ideas
There are a lot of beautiful bohemian bedrooms so we listed the best 10 and how you can create your own.
Just because you have a bohemian bedroom, doesn't mean that everything has to be colorful. If you're going for the subtle bohemian look, you can start with your beddings. Pick a pillow or pillowcase with a bohemian vibe in contrast to a neutral colored wall which will make your bed pop-out.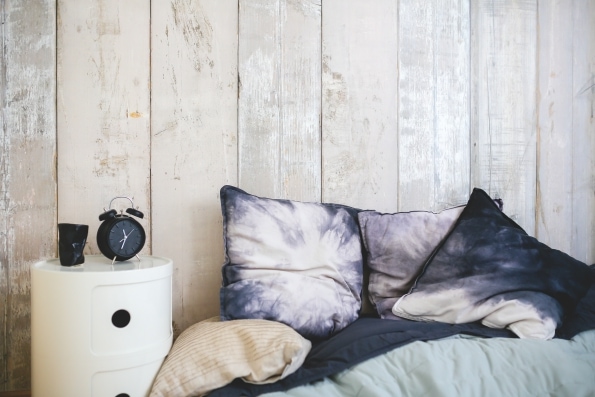 Mix and match various colored and print patterned pillows in your bedroom, this creates a unique and cozy look. You can also create a mini-seating area with different colored cushions or pillows – a perfect spot to read or spend time with friends.
Don't be afraid to add different textures and accessories to your bedroom. There is no right or wrong way to decorate your room. The more textures, the better as it adds depth to your decor.
Adding symmetry to your bohemian bedroom makes it more put together if you want to retain balance, create symmetry in your decor. This will balance out colors and it looks good, too.
If you're not ready to go all out boho, you can start with a bohemian patterned wallpaper. It's also a good alternative to tapestry, so if you want that muted boho look, this a good option.
Gemma Grey Boho Medallion Wallpaper – $70
This medallion pattern is one of the well-loved elements of Bohemian design but don't limit yourself – go for unique patterns, or you can even create your own!
Who says you can't inject your own personality in your boho room? Flaunt your girly side by going for colors like red, orange, pink light blue or pastel colors.
Bohemians are known to wander around and explore different places. Show off your travel adventures by fusing a memorabilia (like a dream catcher perhaps) to your design. And, it's also a good way to strike a conversation.
Meanwhile, if you're sharing your bedroom with your significant other, it might be a good idea to go with shades of blue or neutral colors.
Patchwork quilts are also one of the quickest and easiest ways to get that bohemian look, nothing says more boho than a quilt with multiple patterns. It may be also convenient if you have some quilt already in your house.
I hope this got you excited to add some boho to your bedroom (like me!). If you have more ideas to share, let us know in the comments below.