This past July, Steve and I headed down to Charleston, SC, for the Haven Conference. It was my second time at Haven and his first, and to be totally transparent, I was a little nervous bringing him into this world that is my nerd-dom. But he went like a champ!
My focus this year was taking as many DIY classes as possible, in addition to video-based tutorials, as that's something I always want to jump into but never get around to doing.
Wait, let me back up:
WTF IS HAVEN?
Two words: home nerds. Okay, three words: home blogger nerds.
Haven has been around for nearly a decade and is usually held in Atlanta. Home Depot is the main sponsor behind it, though it's run by 4 Southern home bloggers, each of whom is more lovely and charming than the last (yes, maybe I want to be a speaker someday, so I'm laying on the schmooze, but they're still awesome), and is basically a consortium of home bloggers and the brands (Ryboi, Dremel, Gorilla Glue, Blanco, Rustoleum, Behr, etc) that love them.
Many of the classes around the Conference deal with the bread and butter stuff that comes with running a blog: SEO, social media, organizing your blog life, so you don't burn out, etc. The other side of it is hands-on projects that let you get into the nitty-gritty world of DIY. This year, I really wanted to focus on the DIY classes mostly because I never get around to learning how to do things the right way and just end up winging it (plus, it's great to be able to speak with brands and get their advice on how to best use their products).
First, I gave staining a shot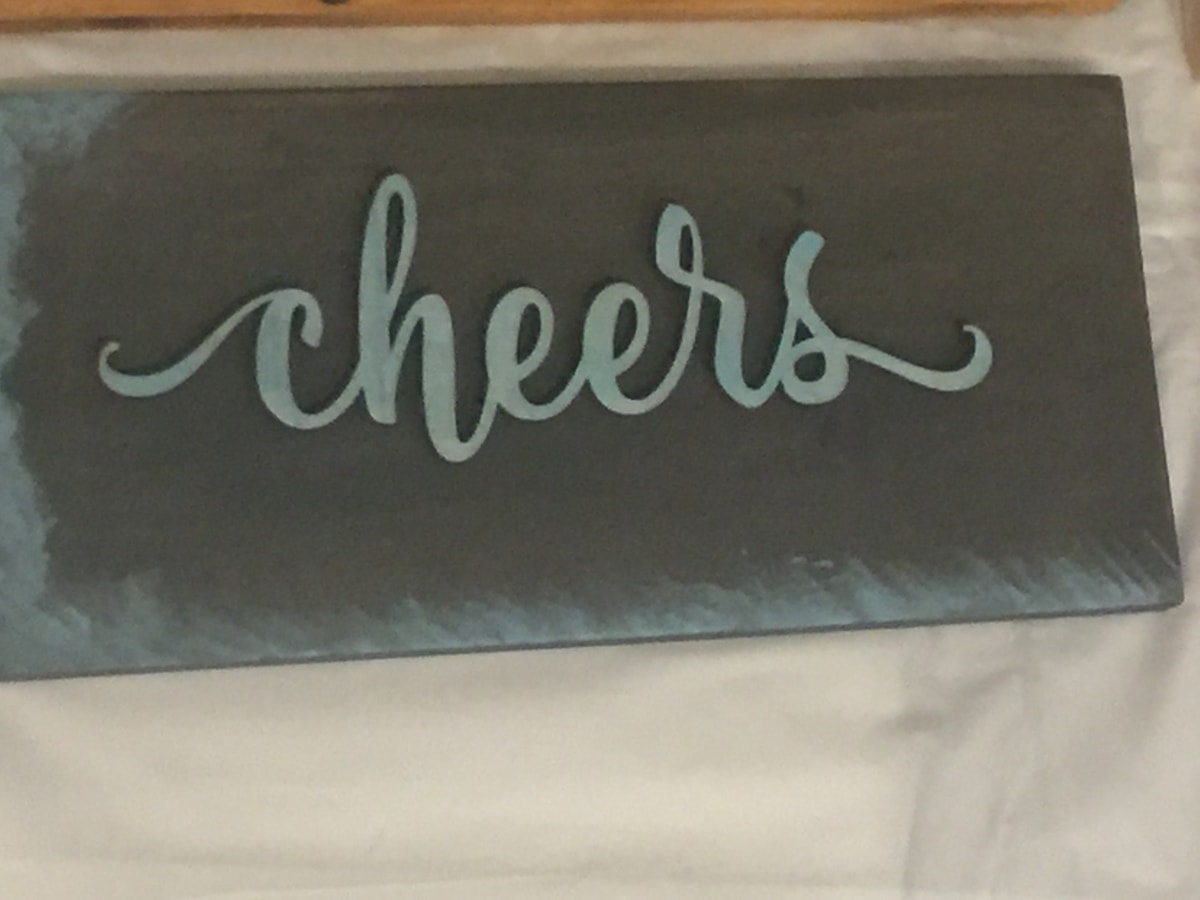 Steve did, too: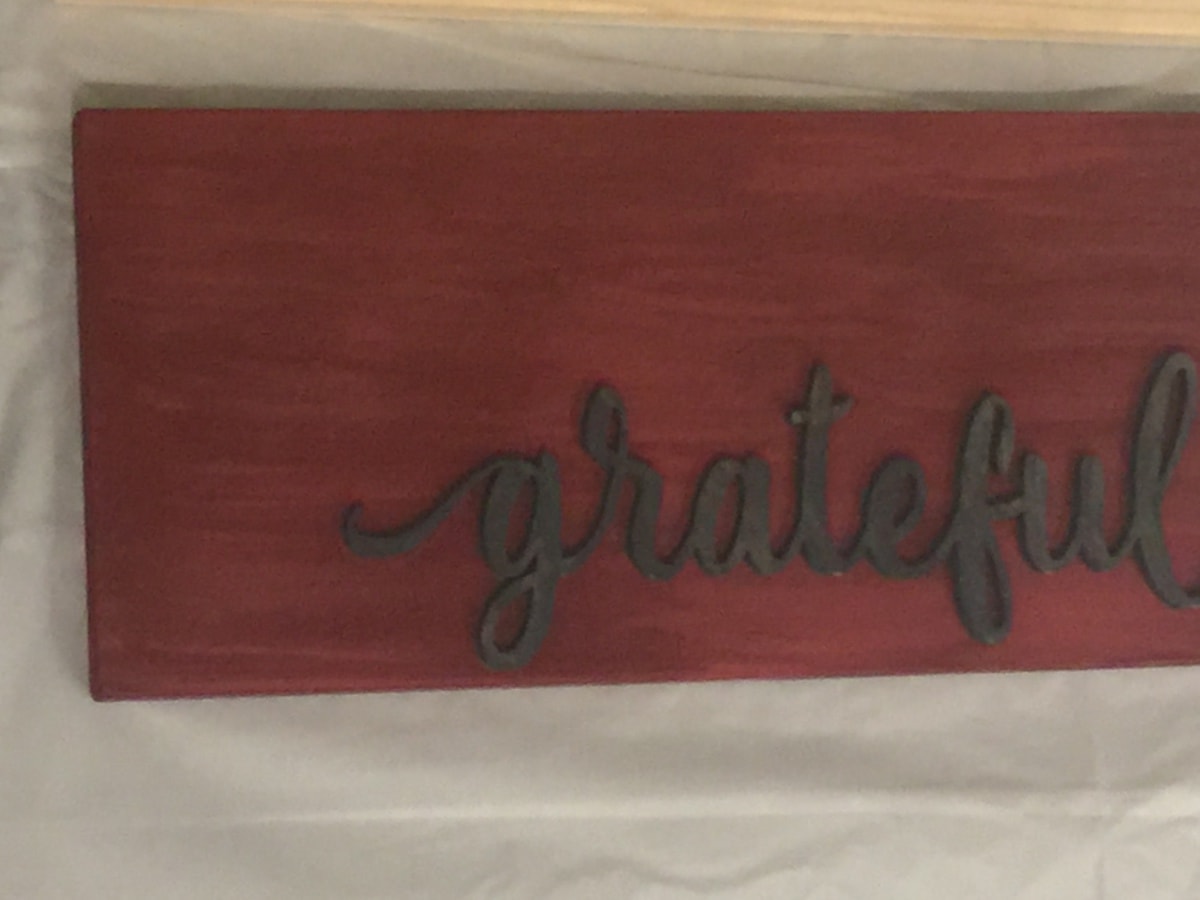 Then I gave wood carving a try with Dremel's latest product and the new Gorilla Glue gun (and, of course, I picked a coffee theme because I am me.)
Then I learned how to cut tile, which I don't have a picture of so just imagine I have a picture here showing me cut the shit out of some glass tile.
So it's safe to say that I now (probably) won't kill myself if the time ever comes to redo a tiled area in our home.
Steve took some DIY classes, but he gave up on Day 2 when he realized this wasn't his thing. Fair enough. He'd still schmooze a little and talk with other people during lunch, but I think he felt weird being in this world. There were more men there this year, but they are completely overshadowed by the amount of cute blonde female bloggers.
SHOULD YOU GO TO HAVEN?
It depends. First, the costs are an actual investment. All in all, it probably took about $3k to get Steve and me down to Charleston and into a room with a bed. For me, it's a good return because I get to speak with brands about their products and figure out how to do things, in addition to networking and meeting fellow home nerds. Plus, yes, there's a gift bag that becomes very loaded with fun treats and goodies…which I don't seem to have a picture of (I know, right? Of all things to NOT have a picture of. I suck.) so that's always fun. The classes are usually valuable for bloggers.
Now, there's a flip side to it. Like I've said in other posts (like my camera and blogging gear post), there comes a time when you hit this crossroads where you have to decide what you want to be when you grow up: are you willing to give blogging a serious go, or is it something that is kinda-sorta fun, but you feel like you'd flake after awhile? If you're not into it hardcore, don't spend the money. But if you feel like you really are passionate about home decor blogging, home improvement DIY, etc, then yes, I'd totally say you should go and meet me for cocktails.
Will I go next year? Most likely.
Will Steve?
"Nah, I'm good."
If you want a more Charleston-y focused post, it's over on Tea & Anarchy.