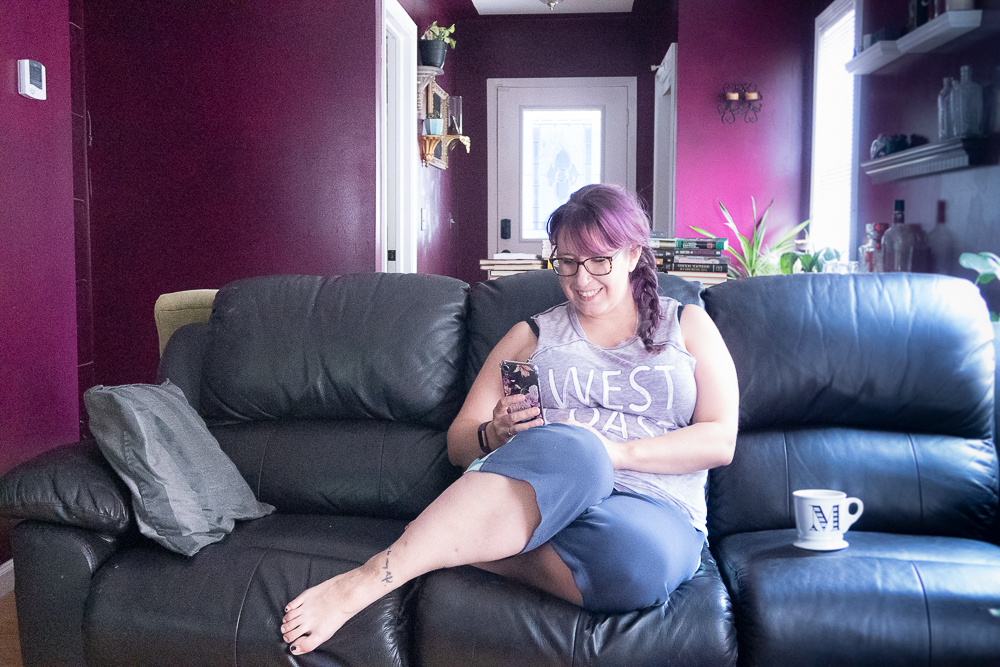 If you're looking for ways to diversify your income or want to find a new creative outlet for your writing, then blogging is a great platform to dive into. 
There are tons of articles about how to start a blog. But I wanted to give you my take on it as someone who has had a blog in one way or another since 2005. Here are things I've found to be quintessential to making a blog successful, as well as the tools you'll need to turn your blog into a profitable business.
How to Start a Lifestyle Blog
Figure out your audience first – No matter if you want to have a place to document your outfits, DIY projects, or write a series about how you're updating your home, you're going to want to write for a specific group of people. If you're trying to appeal to everyone, then you'll get the attention of no one. So it is absolutely critical that you define your audience before you get started. I have a whole bunch of posts about this on my other blog. But if you want a quick solution, I'd recommend my workbook "How to Create a Kick-Ass Brand (Without Driving Yourself Crazy)" 
Decide on a name and secure the social media accounts – I recommend this to my coaching clients and anyone else who wants to start a business. Before you take a step towards making it a brand, make sure you can secure the social media accounts first. You don't want to put tons of time and effort into naming your blog only to find out that someone else already has the name. Do some research first, and make sure your name is unique enough to set your blog apart.
Register your domain – I use NameSilo for all of my domains since they're really reasonable and easy to use. I'd recommend not letting your host register the domain for you as it becomes a pain in the butt to transfer away from them.
Set up your hosting account – There are a ton of great hosting solutions for blogs. And if you're serious about monetizing it, then you'll need to have your own site. My sites are currently on GreenGeeks, which I use because of their green practices and pricing. Prior to that, I was on SiteGround for years and they are also phenomenal. I wouldn't recommend Greengeeks as a long-term host, though they serve a purpose in the space as they are a cheap solution and good for starting a blog on a budget.
Get your branding ready – If you are good at graphic design, then I'd jump into Photoshop or InDesign (or Canva) to create your branding. You'll need logos for both dark and light backgrounds, a color palette, and 2-3 font choices. If this isn't your forte, hop onto 99 Designs and have someone else design it for you for cheap.
Figure out a content strategy and front load content – Before you officially launch, you're going to want to have some content already published and available for readers to begin binging. Usually, it is recommended to have 5-10 blog posts posted before you begin marketing your blog. So start looking up ideas for posts and schedule them out on a regular posting schedule. You can use something like an Editorial Calendar plugin, but it's also easy to schedule posts directly in the WordPress post editor.
Develop an SEO routine – SEO is crucial for getting people besides your parents to read your blog, so make it a priority to research keywords and have your posts optimized for Google to read them. I usually do a long session of keyword research for a few posts, write the posts, then go back and optimize them before I post. But if it's easier for you to do it all in one fell swoop, then create a routine that works best for you.
Engage your audience – The easiest and cheapest way to market your blog is to find your audience and interact with them. Spend time commenting on other blogs, Instagram accounts, or YouTube videos with quality comments (and not just promotional pitches). This is to get your name out there and start to be seen as an authority in your niche.
Develop your media kit – Lastly, if you plan to pitch brands for collaborations or sponsorships, you're going to want to create a media kit that helps brands understand the benefit of working with you and your capabilities. I read somewhere that it is good to have a professional-looking media kit and a separate plain-looking sheet with your rates, like something your accountant drafted up. This is a quick way to look like you have been doing this for a while and have a professional business running behind your blog. 
Now that you are prepped and ready to go, let me show you a little bit of my routine and how I manage my blogs every week:
My Blogging Routine
Writing days – Currently, Tuesdays are solely reserved for blog writing. I write 2 blog posts at a time for both of my blogs. So it ends up usually being about 5,000 words each time I write! Needless to say, it gets pretty exhausting. Thus, I try to keep the rest of the work light that day and focus solely on churning out my blog post content. I'll usually schedule posts on Wednesdays, which involves fine-tuning the posts, adding images and links, etc.
Shoot days – Wednesdays are currently the day I reserve for video creation, and I also try to do 2 videos at a time so that I have a week buffer in case something happens or I don't get to create videos for a week. This way, I'll have content going out regularly and don't have to scramble.
Planning – SEO keyword research and content planning usually happens once a month, but I'd love to get it down to once a quarter or even once every six months, for now it is what it is! I'll try to research content ideas or find new video topics during this time and sketch rough outlines of what I need to say or write.
Projects – In terms of home improvement projects, Steve and I plan those at the beginning of every year, and we try to space them out based on the time of year that would be most beneficial and our budget. I don't do a ton of DIY projects, but when I do, I try to keep them relevant to upcoming holidays or events.
Social media – I'm not the best at social media planning, but I want to be! In my ideal world, I spend a day a week creating content for Instagram and Pinterest first, then Twitter and Facebook since they are a lower priority for me. I use a few apps to help me get all of this handled, which you can read about in this post.
Newsletters – Newsletters normally go out on Fridays and are written Friday mornings. They are incredibly important to me, so I make sure to devote a significant portion of my morning to drafting them and finding good deals to add for my subscribers. Currently, I use MailerLite for my newsletters as they're super cheap and have some great automation capabilities.
Product creation/monetization – This is something I need to get better at on this blog, but I have a long list of products and courses I want to create on Megan Brame. My goal for this blog is to roll this into my content planning and have products that align with the posts. I also spend time reaching out to brands with potential collaboration ideas.
Hopefully, this will help you determine a schedule that works best for you! Remember that whatever your plan is, the best plan is one that moves your goals forward. So if you need something more strict, then tailor this to fit how you work.