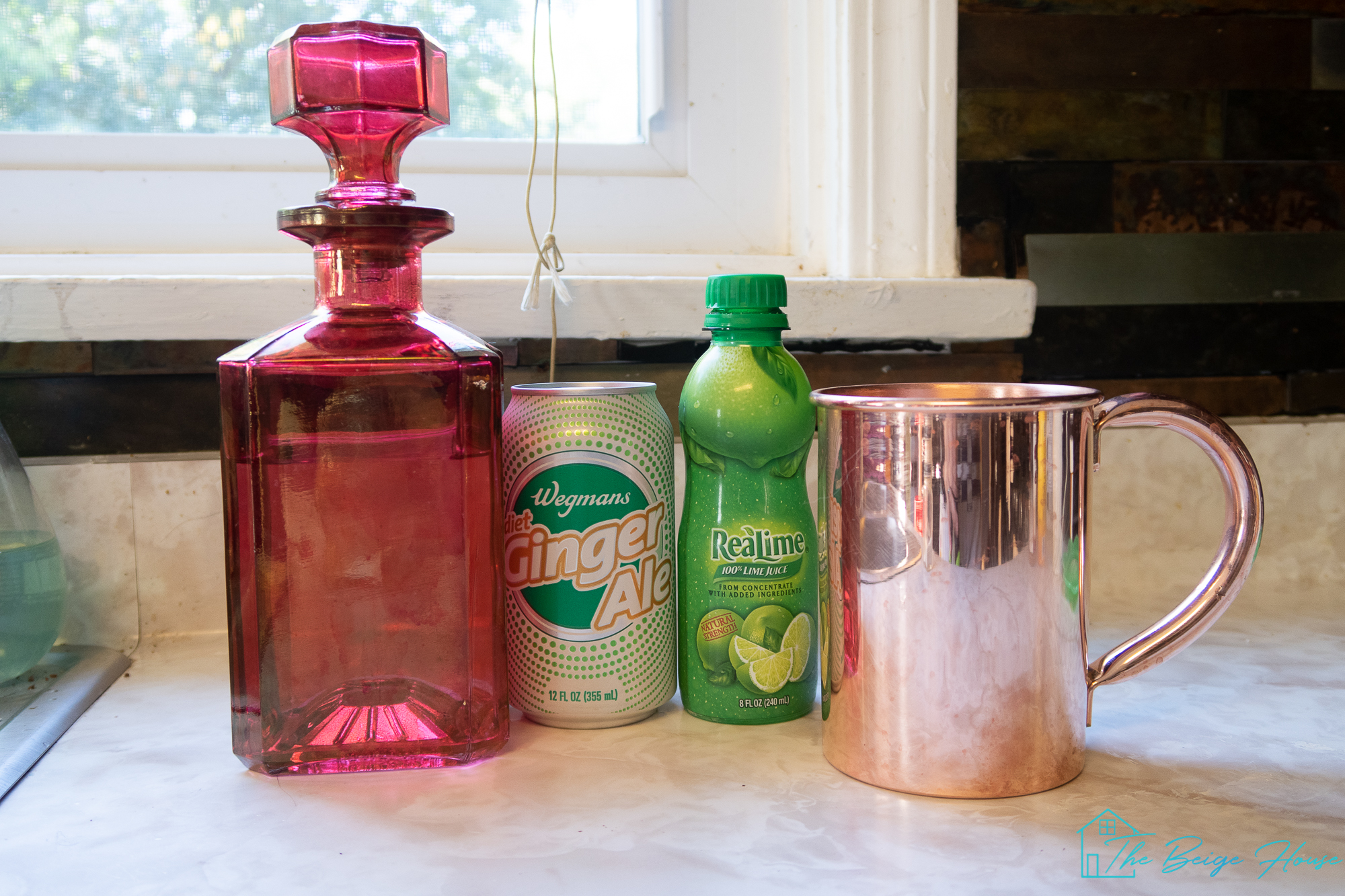 Giving you my most-loved keto recipe today! This is a variation on my favorite cocktail, the Moscow Mule, but with a keto-friendly twist. 
Being on a ketogenic diet can be hard. Especially during the first few months when you're trying to wean yourself away from sugar. While there are a lot of variations when it comes to finding a way of eating that works for your lifestyle and is still keto-based, one rule that seems to be a standard is that most alcohol should be avoided.
And that's with good reason for a number of factors. But I think the main reason it's advised is because of the amount of sugar in a lot of darker liquors and the subsequent loss of willpower we are all prone to when we consume cocktails. Keto diets can go out the window when hooch is involved. So let's try to meet in the middle here and find a compromise!
I am pro-cocktails so while there are probably better ways I can live my life, I think we all have vices. And if I'm able to practice moderation with my drinking, I can't really feel too bad about it. But this isn't a rant about alcohol. This is about finding tasty solutions for keto-dieters. So without further adieu, here is my version of the Keto Moscow Mule:

Keto-Friendly Moscow Mule Cocktail Recipe
Yield: 1 serving
Keto-Friendly Moscow Mule Cocktail
A keto-friendly cocktail using vodka, ginger ale, and lime juice. Perfect for summer!
Ingredients
1/2 Can Diet Ginger Ale
4 oz Unflavored Vodka
1 squirt Lime Juice
Cubed ice
Instructions
Add ice to copper mug
Pour 4 oz of vodka into mug
Add 1/2 can into mug
Add 1 squirt of lime juice
Stir and serve
Recommended Products
As an Amazon Associate and member of other affiliate programs, I earn from qualifying purchases.