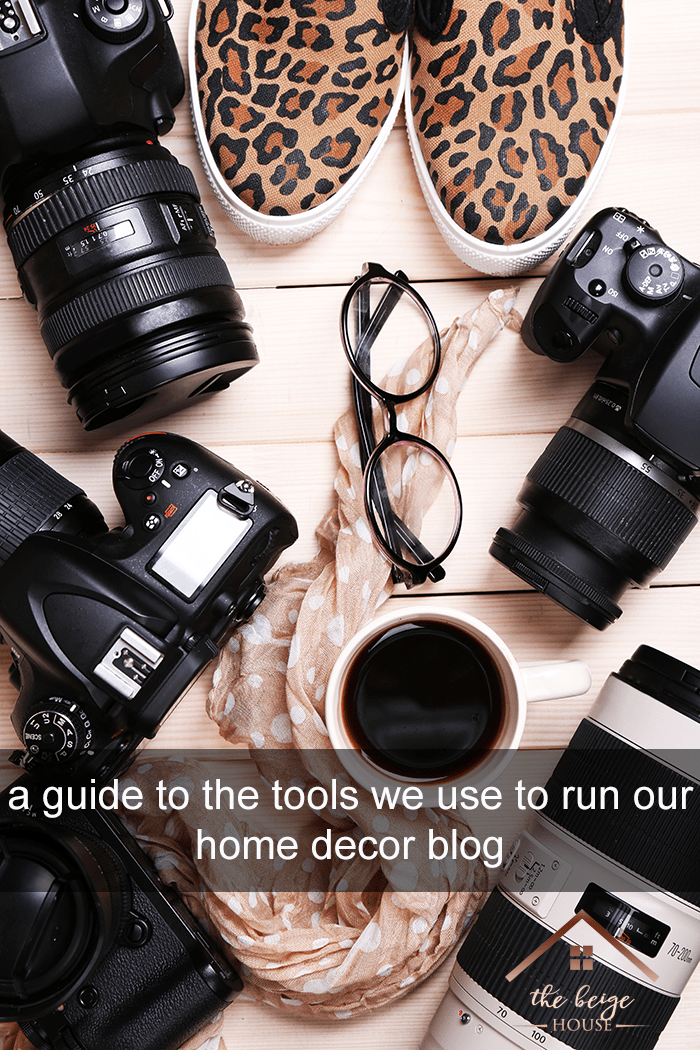 I've received a few of questions over the past year asking what I use to get my shots done for both here and Meve Vintage, so I thought I'd share! I know camera gear can feel like an investment, but keep an eye out for used or refurbished to help negate the costs. My camera is a refurbished model and works just as well as it would have brand new, but for a fraction of the cost.
My Gear
Cameras
Canon Rebel T6s – I debated over this one and the T6i, but ended up going with the T6s because it had wifi, video + sound, and a fully rotating preview screen which I felt would be essential for video. Again, I didn't know if I was ready to make a crazy investment, so I got a refurbished model and it works great.
Canon Power Shot ELPH 340 – my travel camera when I don't want to take my T6s. Gets the job done, especially when combined with Lightroom, and is way less bulky. Every time we go somewhere I envision I'll take my T6s with us and shoot beautiful pictures and have a beautiful life, but I always seem to run out of room, so the Power Shot comes instead. I actually got this before I got the T6s to move away from just taking pics with my iPhone and wanted to try to take "real" photos. It's a good starter camera and if I wanted to dip my toe in the water for blogging I would've stayed with this and been content, but I wanted more flexibility and manual functions, which is why I got the T6s.
Lenses
Canon EF Zoom Lens 28 – 90mm f5.6 – this is my go-to lens and most of the shots or video I take is with this. It covers a lot of areas and can get a nice zoom in shot without spending a ton of money. It's usually the one that lives on my camera
YONGNUO YN50mm F1.8 lens for Canon DSLRs – for when I'm feeling fancy with my shots. It was about $40 which you can't beat and works great on my Canon. I don't use it a ton because of the mm limitation, but when I need a good bokeh effect I whip this bad boy out.
Sigma 10-22mm f/3.5 Super Wide Angle Lens – before you click, let me tell you: this one is my biggest investment (save for the camera) where I really had to think "what do I want to be when I grow up? Am I serious about this?" I got it solely for room photography, especially for my upstairs where it's hard to get a full room shot due to the small spaces. Worth every penny for my blog and business, but I totally had to close my eyes when I hit "submit order."
Apps
Lightroom – always, always, always. I get the Creative Cloud membership which has this and Photoshop. It's $10/month and is so worth it for all of my business ventures. Also, the phone apps…use the phone apps! I love them, I wish they were a little more connected to the desktop version, but the Lightroom iPhone app is a shiny object that I love to play with.
Canon Camera Connect App – takes longer to get going than I'd like, but it's a great app to have for when the remote won't go far enough. I use it more for the ELPH than the T6s.
Stuff and Things
Vanguard Alta Pro 263AP Aluminum Tripod Kit (old tripod, still have)- I had the shitty $20 tripod everyone gets before this and hated it. When I got a nicer camera, I splurged on a good tripod that I felt could support my camera and get the shot I needed. I almost had a panic attack for spending so much money on a tripod, but it's been so worth it, especially when I'm using my lightbox.
Neewer Camera Tripod Monopod with Rotatable Center Column for Panoramic Shooting – This tripod is an upgrade of my upgraded tripod and I got it because I had my old tripod, plus a 90 degree tripod that clamped directly to the table, but I never used it and thus improvised any time I wanted to get overhead shots. I decided it was worth the investment to get an all-in-one tripod and stop being such a baby.
Canon Remote Shutter – life is so easy when I don't get the "camera anxiety shakes."
Limo Studio 16 x 16 lightbox with built-in LED lights – Again, I had a shittier version of this before, but when I wanted to make sure my shots were amazing, I upgraded to this. I don't use this for Beige House a ton, it's more for Meve, but it's made my products shots worlds better and saves me time in Lightroom.
Blue Yeti microphone – I bought a used one on Amazon for recording voice over on video (and maybe someday getting back into podcasting, but eh). I like the old school look of it, and it's not so obtrusive that it gets in the way when I don't need it. It usually lives behind my computer monitors until I need it, then plugs right into my USB port and goes.
Seagate Expansion 3TB Desktop External Hard Drive USB 3.0 – my photo backups live on this and Dropbox. It might be overkill to save so many images, but it makes me feel better knowing that that one shot I wanted that was taken a few years ago is still around and accessible (as I've learned the hard way. Ugh)
Yimidear Waterproof Shockproof Partition Padded Camera Bag – I hate camera bags that don't account for all of your shit, which is why I got this one. It has velcro dividers so it has room for all my lenses, my camera, and the weird little cleaners and extra lens caps and filters I've collected along the way
Selens High-Capacity Shockproof DSLR SLR Camera Padded Bag Case – Turns any bag into a camera-safe travel bag. I take it when I know I really need to take my T6s and not the Power Shot.
Classes I've Taken and Recommend
Photography for Beginners – DSLR Photography Camera Settings – this is the first class I took that really helped me get f stop, aperture, and all those other goodies. It made my camera feel way less complicated and was easy to follow. I also took Rosie's second class, but I feel like this was the best place to start if you're new to your camera.
Lazy Girl's Guide to Lightroom – I first took a seminar she ran at Haven and immediately fell in love with how Beth teaches. This doesn't get into all the nitty-gritty Lightroom can do, which I love because Lightroom can feel overwhelming and made me shut down the first time I tried to use it on my own. Beth's class tells you how to get your photos to look perfect for blogs and editorials, which is all I needed to know.
But wait, there's more! If you want to know what I use specifically for Meve Vintage and my product-based business, check out the gear over there.