My Latest Amazon Purchases
Oh man, this is going to be a good one. 
My rekindling of the relationship with Amazon began as a coping mechanism for the grief of losing Jeter and needing to find something to focus my energy on. It became really hard to find things to look forward to while learning how to live without his floofy face coming through the bedroom door every morning for pets. 
Now that it's been a few weeks, we've been slowly moving on. But the packages haven't stopped coming, especially since I did a major spring cleaning haul for our house and needed new things to spruce the place back up.
Here is what I bought: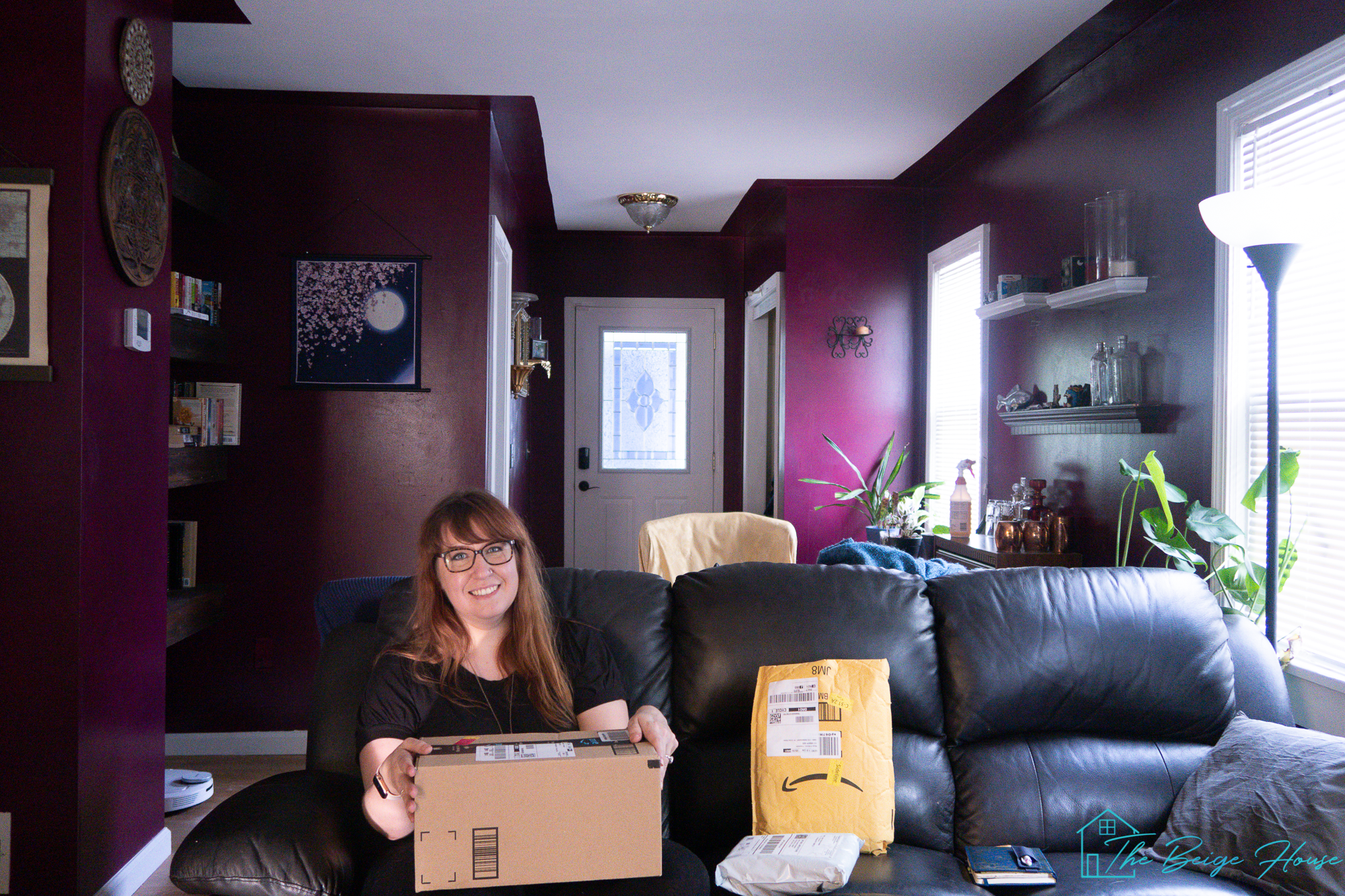 New Purchases from Amazon
PET STUFF
A new bed for Bettie – Jeter had this ottoman thing that he loved, but Bettie was never interested in using (can't yet bear to throw it away, especially since it still has some of his fluff left) but lately she's been spending time in the cat carrier. I think it's partly because it was the last thing her companion was in and maybe smells like him. And partly because she is a weirdo and has really liked sitting in cat carriers. (Despite knowing what it means when we bring it out.)The carrier is really obtrusive though. So I got her this enclosed bed to try out. I'm going to put the towel that has been in the carrier in there and see if she becomes acclimated to it. Fingers crossed.

Himalayan Yak Chews – Jimmy is obsessed with these. And we've found them to be a good alternative to Bully Sticks (which he also loved, but seemed to want to choke on no matter how hard we tried to keep the ends away from him). We are trying a new brand this time so hopefully, they'll go over well.
PLANT STUFF
These plant support stakes – My Monstera has been relying too heavily on the window it leans on. So when I rotated the plant so that the light could hit some new spots, most of the plant fell over. These have been AMAZING at propping my guy up. I used the other ones to prop up some Easter Lillys that were coming out of hibernation.

Indoor plant food – I had a gift card so I opted to buy it on Amazon rather than one of the stores around here. Plus, I like that it's a two-pack.
KITCHEN STUFF
Dishtowel set – we got these to replace the worn, stained dish towels I got from Fisk & Fern and have had for YEARS. Unfortunately, they began to show their age and it was time to switch them out. I got a blue set to match the plans for our blue kitchen overhaul.

Smoothie blender – I've gone back and forth on if I've really needed one of these. But since I'm doing the Always Eat After 7PM challenge, I wanted a way to make quick lunch smoothies without a ton of cleanup. I love this one because the cup clips directly to the motor, so I can blend the stuff and go! I'm on the lookout for a second cup, but they have been out of stock lately.

Yedi "Instant Pot" – I put that in quotations since it's not the name brand one, but is made by the same manufacturer. After years of resisting, I finally broke down and got one. I loved this one because it's the same manufacturer as Instant Pot. But it's cheaper, comes with a ton of accessories, and it's copper. I got a cake pan for it, too, cause I need my cheesecakes! (Let me know some recipes I should make by leaving a comment below!)
OTHER THINGS
PS – This list and more of my favorites are all at the Amazon shop!