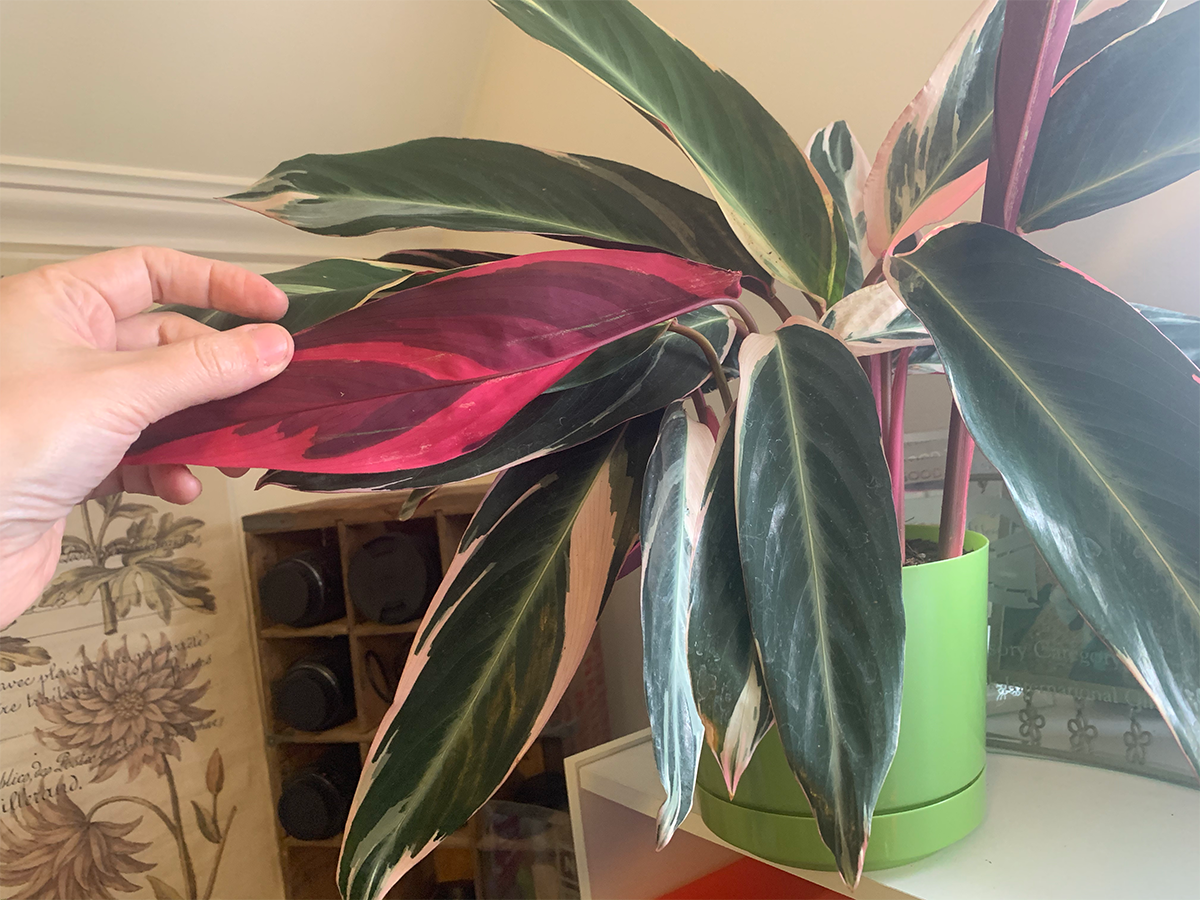 My beloved plants have finally come off of their hibernation on the front porch and are now attempting to wake up in my outdoor triage area (AKA my mulched area that keeps losing its lawn furniture to the elements):
While I normally head (repeatedly) to the Clearance section of the Garden Center at Lowe's, the pandemic has made those days gone, at least for the near future. But I have been keeping an eye on my local garden centers and their Instagram pages to get a little inspiration.
Tricolor Stromanthe Prayer Plant
My newest addition, though, isn't from a local center but actually from Amazon. Behold my Tricolor Stromanthe Prayer Plant. I got her as a reward for launching my book last month and have decided to name her "Petunia."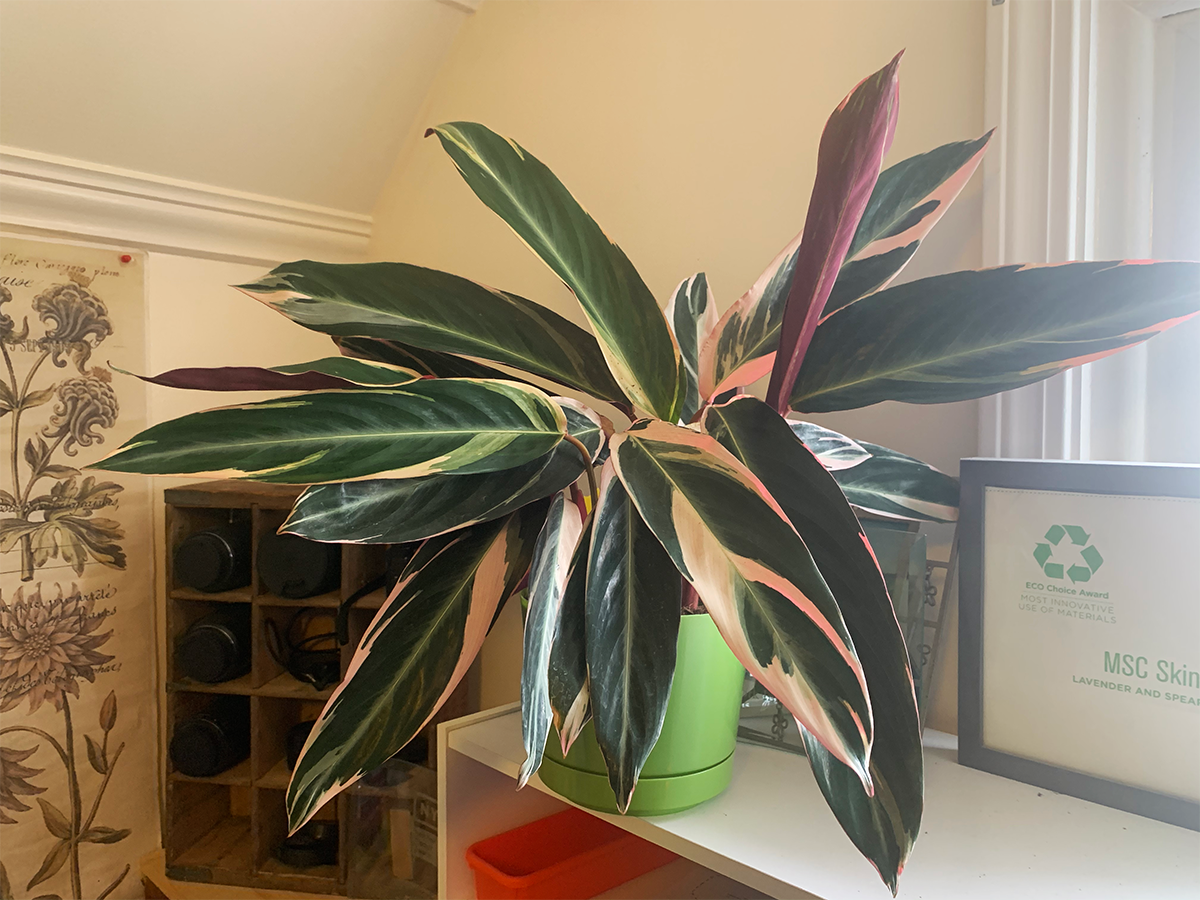 Next up is also from Amazon and it's a packet of mixed Sunflower seeds. I planted a few clearance live Sunflowers last year but the squirrels dug them up before they had a chance to root. So this year I'm going to try and seed bomb the area of the yard I want to plant them in and try to take some steps to protect them from the squirrels once they begin to grow. 
Speaking of Amazon, I just re-upped another order of these little sticky traps for fruit flies. We keep getting them on my orchids and they've become SUCH a menace, especially in my office. They are super cheap but do an incredible job of collecting those little buggers.
More Recent Plant Purchases
This week I made my first ever online order from Hirt's Gardens. Normally I want to support my local garden centers, but their stocks are fairly limited at the moment. I got a new batch of citronella plants to keep around our lounge chairs on the deck and decided to live dangerously and order a few bare roots of the Sarah Bernhardt Peony. I'm not entirely sure how they'll do in the space I'm thinking of for them since it's partially shaded, but we'll see how it goes!
All of my local big box stores seem to be out of potting soil which is crazy pants to me. Luckily, Target had a few 1 cubic foot packs. And I got to utilize their drive-through pick-up which was CRAZY efficient. The guy and I commiserated over how we can't get the whole "face mask + eyeglasses" combo right without having our glasses fog up.
Lastly, though I haven't gotten her yet but she's going to be here soon. (Once I finish another goal this month. I'm making myself use plants as a reward like I talk about in my self-care video below.) And it's from a local plant center called The Garden Factory. It's a gorgeous, budget-friendly alternative to the variegated Montserras I keep seeing all over Instagram: White Fusion Calathea. 
Look at this beautiful thing:
Soon she will be mine.
Plant Love