My wee little coffee spot has gone through different iterations as we've lived here. And it's still an evolving part of the kitchen, but one that gets heavy use (probably the most popular part of my kitchen, at least for me!). And it's an area that was so hard to keep clean and tidy, until I intentionally made it a dedicated spot.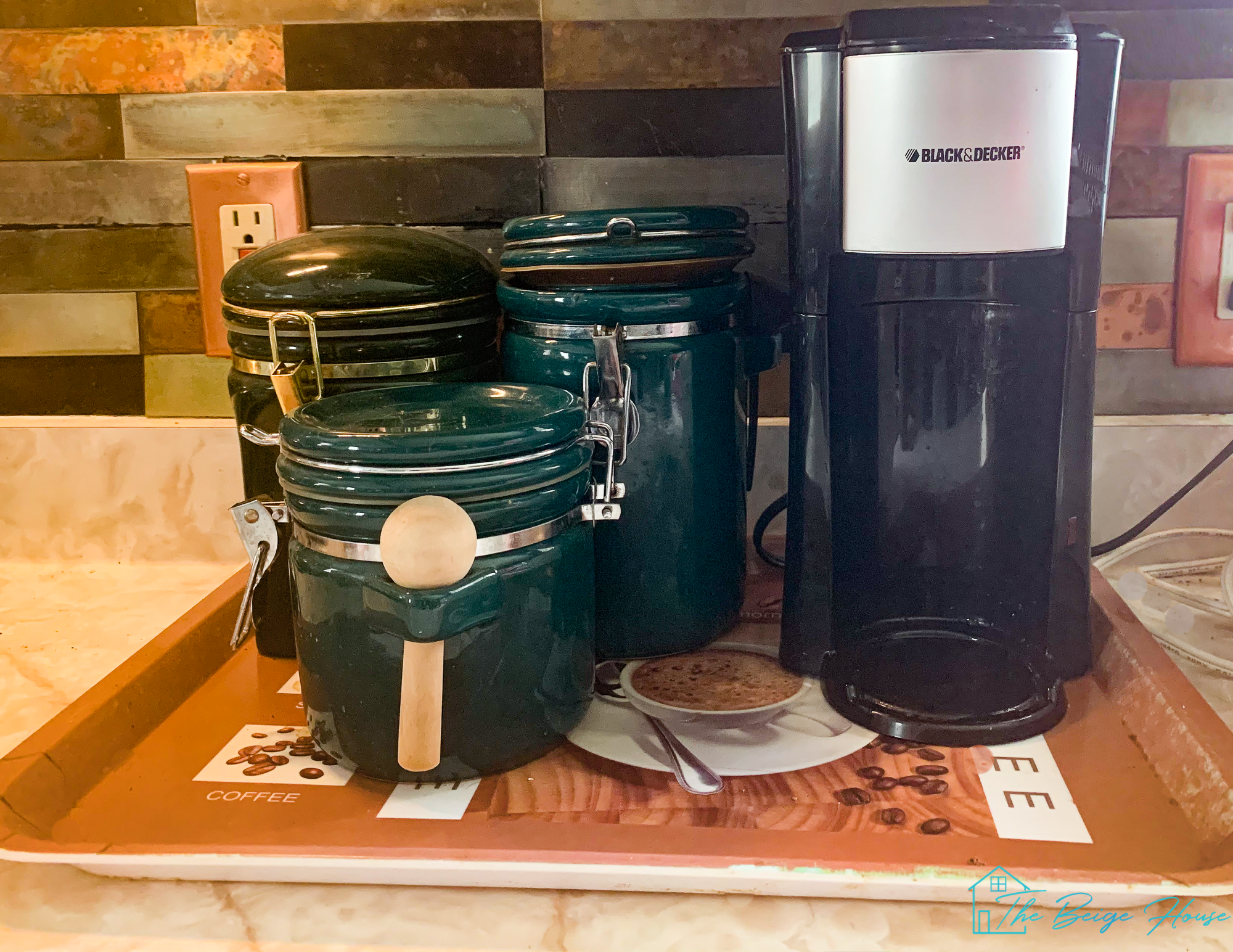 Right now I've got a small Black and Decker single-serve coffee maker which I found brand new at a thrift store. Though as I mentioned before, I'm on the hunt for a new-to-me DeLonghi or Miele once the thrift stores in the fancier neighborhoods open back up.  For now though it gets the job done, though I'm missing the luxuries of keep-warm and auto-timer functions. My cannisters hold ground coffee, tea bags, and sweeteners.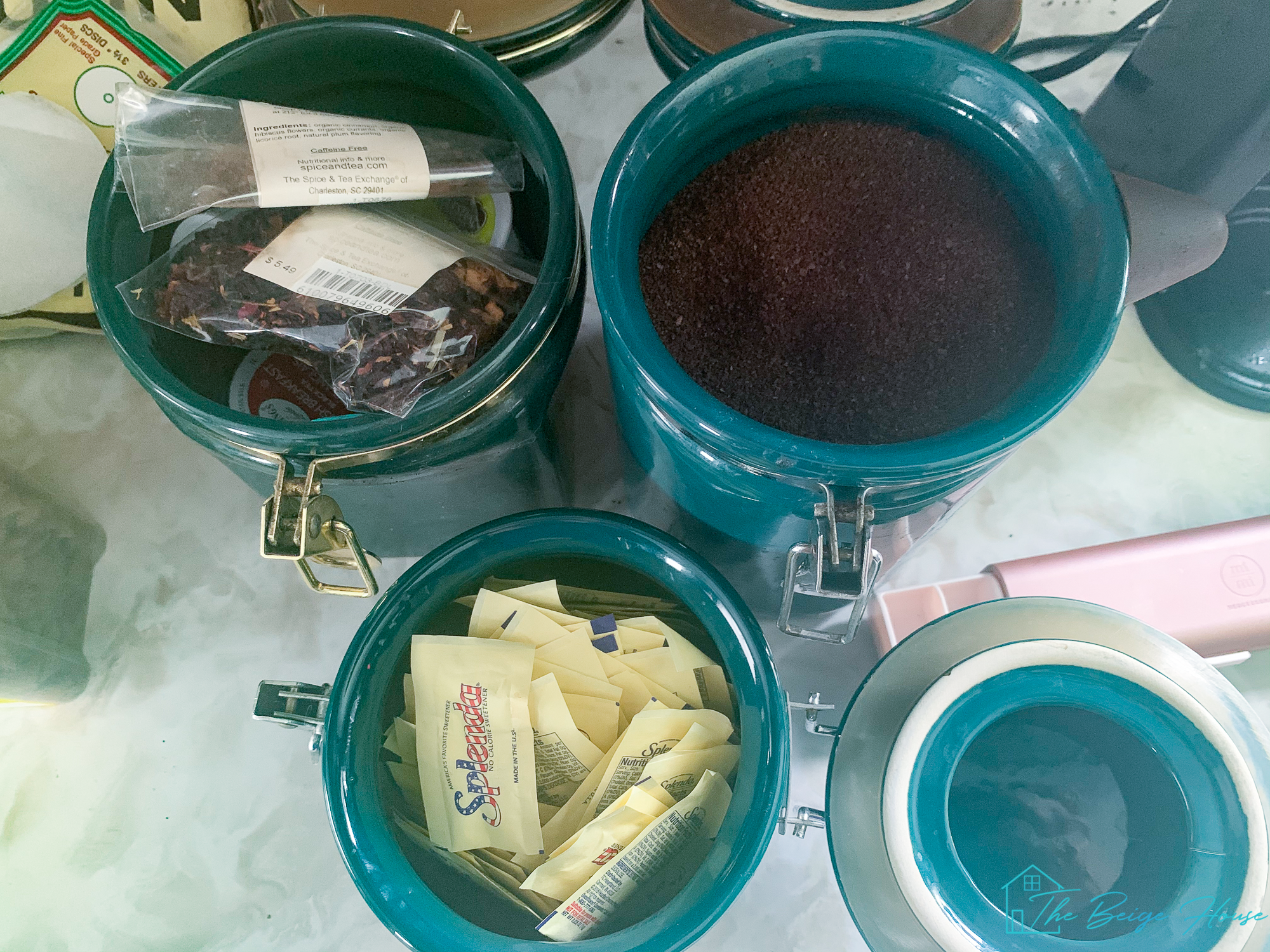 The tray is something I go back and forth on, as I'd like to find something a little fancier. (I made this tray at a home blogger conference.) But for now, it serves its purpose. 
My tips for how to build a coffee bar
Consider the space
Whether you are building a standalone coffee bar or just simply creating a dedicated space on your counter like I did, you're going to want to keep the space uncluttered and inviting. Consider your coffee or tea routine in the morning, and make the space work for you. As an example, I'm left-handed. So I keep my coffee canister to the left of the coffee maker so that it's a better flow for me. (Especially in the mornings when I am desperate for caffeine.)

Use containers and keep the spot tidy
I used to just keep the bulk bag of coffee I get from Costco next to the coffee maker. But it feels and looks so much nicer now that I use coordinating cannisters (I got them at Goodwill) to hold my coffee and tea. It feels more "complete" I guess?

Try different iterations to get the flow right
For a while, I had a few MyMugs kept in the station because they're a perfect fit for my coffee maker. And it felt a little like I was making it easier access. But in the end, they went back into the cabinet as space began to feel cluttered and a little much. If I had higher cabinets, I might get some mug hooks for my handled mugs. But as it stands, the space feels better with a more minimal style. I keep tweaking it, though, and advocate you do, too!

Trays are great for containing the bar/station space
For a long time I didn't use a tray under my coffee station as I thought it might be too bulky of an aesthetic. But after seeing others do it, I am now a convert. Not only do I like how the tray "blocks" the space, making it a contained area, it's also clutch for helping contain loose coffee grounds. Or preventing spills from hitting the counter and potentially staining the countertop.
Some tray ideas for your coffee bar: