Oh, my beloved deck, how we've wronged you. You looked so sad so quickly due to the short-lasting Sherwin Williams Charwood Superdeck, we knew we had to find a way to make you look new again. It was time to have the deck painted by a professional.

Let me back up a little:
We had our deck and fence built in May 2017 and we SO happy with both. We still get compliments on the fence design (I don't see many around the city that are like it!) but, well, the deck is another story.

After letting the deck cure for ~4 months, we decided to stain it ourselves. I've stained a ton of things, so I felt like I knew the drill. We got 6 or so gallons of Sherwin Williams Superdeck (semi-transparent water-based) in Charwood and went to town. We did everything right, I swear! And yet within a few months, we began to see peeling.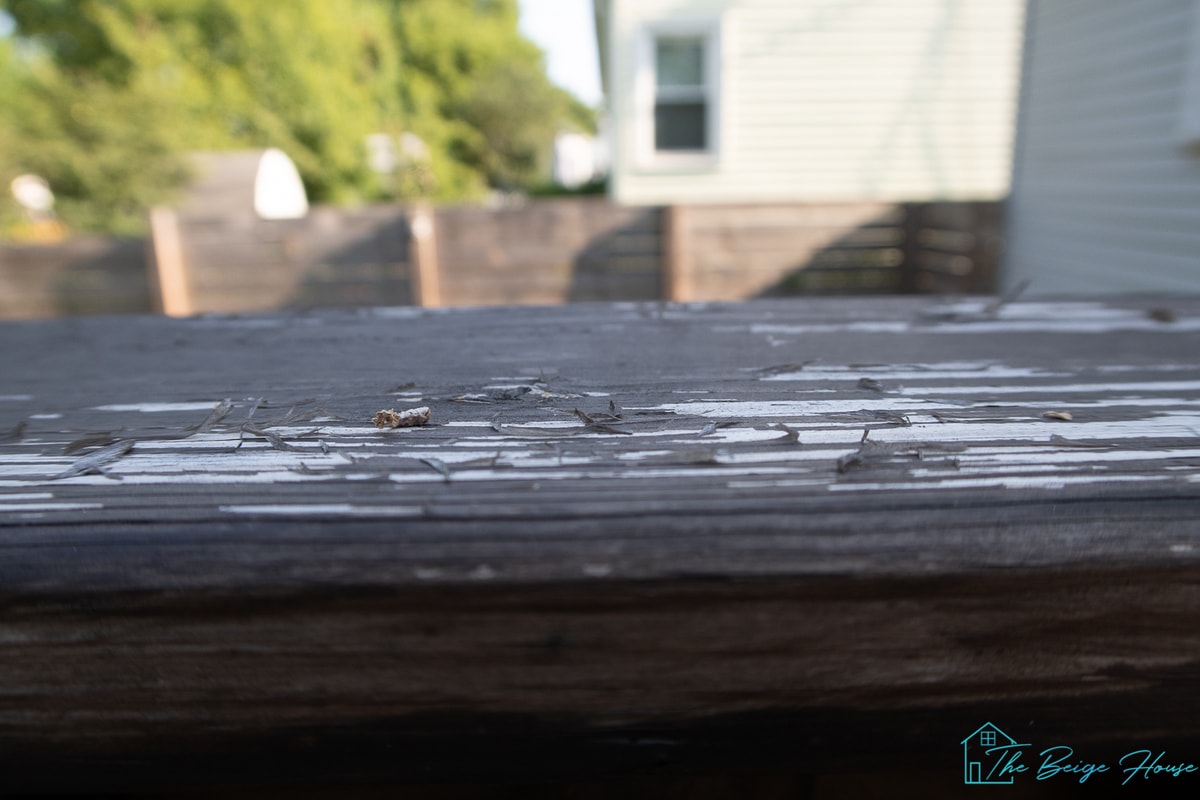 Peeling. Of wood stain.
It came off in slivers…first on the steps, then the top rails. Suddenly our less-than-a-year-old deck looked like it had been through The Great War and was subjected to shrapnel shelling. After scouring Reddit to see what we did wrong, we found out that we weren't alone in this; many people had come to find out Superdeck should be renamed Superwasteofmoney.

But this post isn't a teardown of SW. Instead, it's a celebration of our lovely renewed deck. Behold!
Painting our deck
Mr. and I decided to get the whole thing professionally done this time around as we figured it would be better to have it done by someone experienced in this area to get it right, then we could just keep the maintenance going ourselves.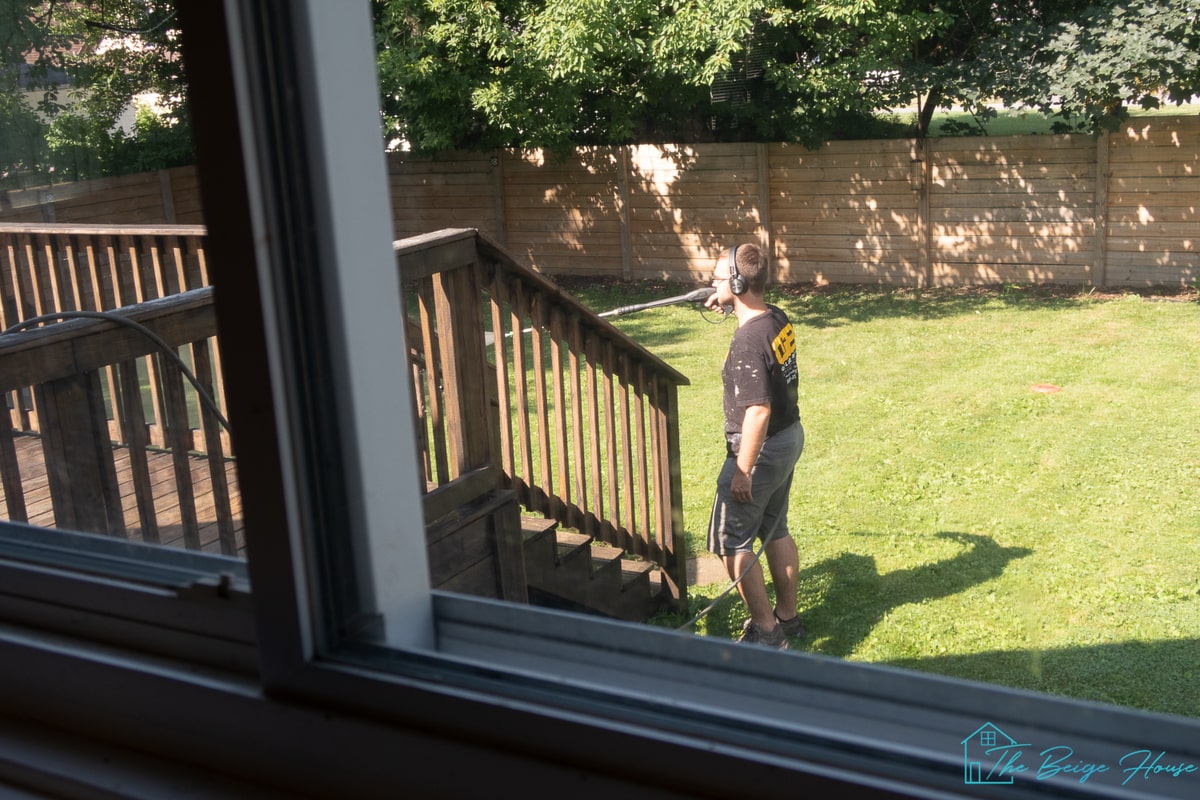 We ended up using a local contractor to handle the cleaning, stripping, and painting of the deck. They recommended that I give up the ghost when it comes to preferring stain, and instead opt for an opaque paint. I convinced Mr. to agree to a blue-gray color that would complement the blues of our house, shutters, and front door.
The contractors ended up using Benjamin Moore Aborcoat Exterior Waterborne Solid Deck and Siding Stain in Westcott Navy.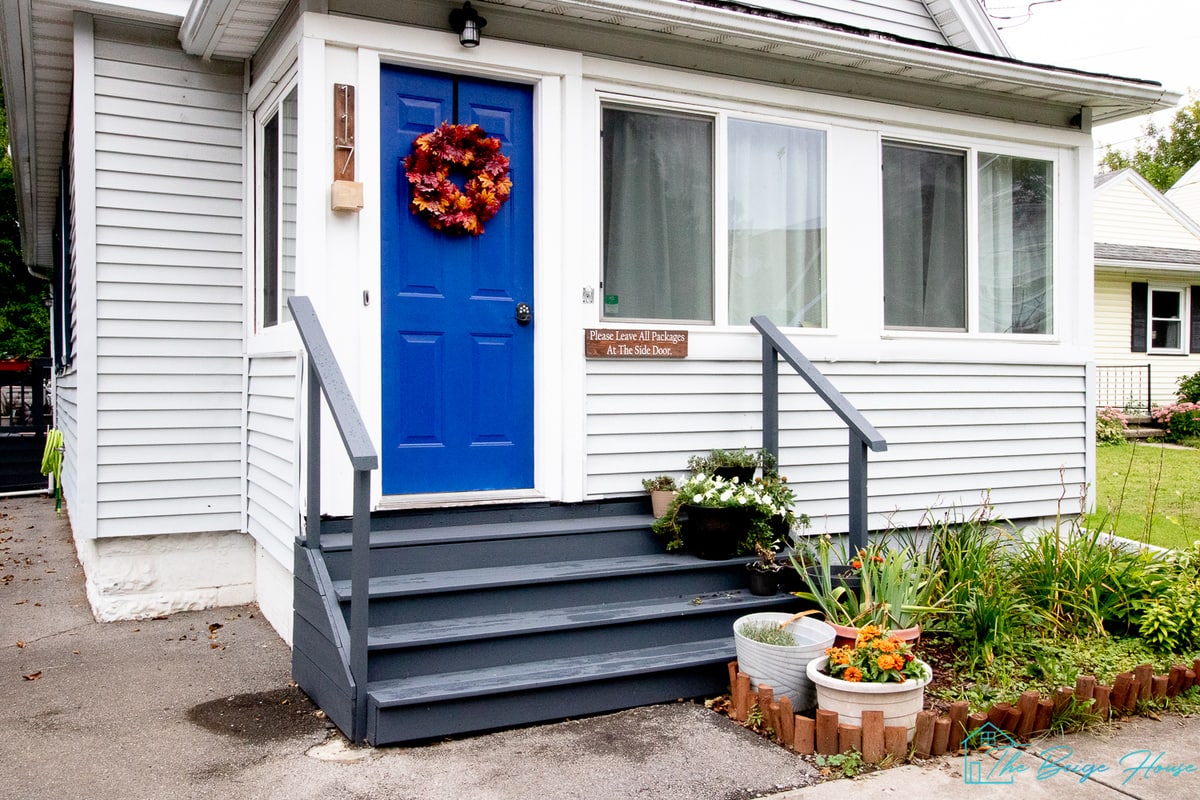 Also, it makes my lemongrass plants look bitchin.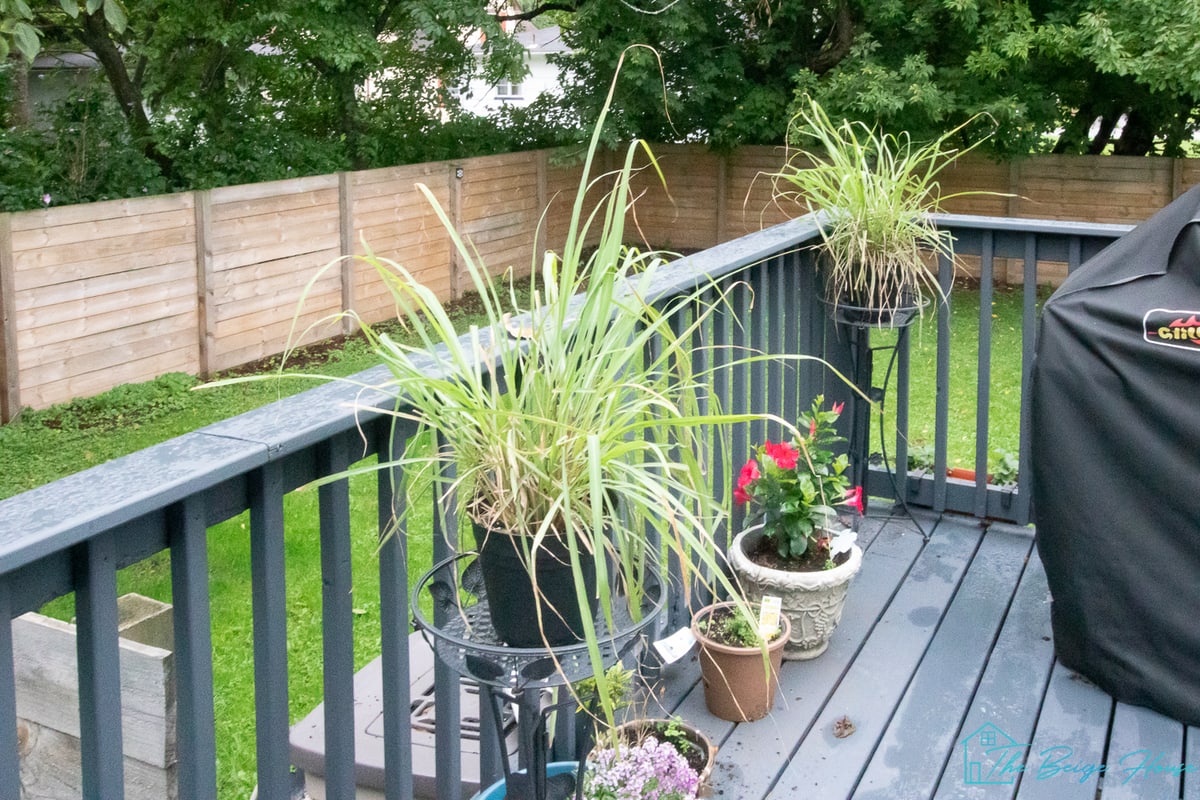 [/fusion_builder_column][/fusion_builder_row][/fusion_builder_container]