This series is sponsored by Always Eat After 7 PM, thanks guys!
Last week I spoke about why fitness expert and nutritionist Joel Marion's new book Always Eat After 7 PM: The Revolutionary Rule-Breaking Diet That Lets You Enjoy Huge Dinners, Desserts, and Indulgent Snacks – While Burning Fat Overnight spoke to a low-discipline night owl like me and so this week I want to put my money where my mouth is and show you how I've been doing so far.
I've finished the 14 Day Acceleration phase from the book and holy moly, this feels like it was written for someone like me! I've been dieting since I was a pre-teen (which is a sad thing to state but that is a topic for another day…and session with my therapist) and fighting my natural instincts to eat intuitively, which for me is later in the evening. So it's really refreshing and in a way, a little emotionally satisfying to read a book where someone says "you've been right all along."
Joel's 14 Day Acceleration was designed to kick start weight loss and get us out of the rut we've been in with other diets before this. And become better attuned to our hunger signs while breaking out of some bad habits. (Which, admittedly, was the hardest part!)
But look, my degree was in Social Sciences so I know my claims can be considered dubious at best. So check out this video on the science behind Always Eat After 7 PM
Results from the Always Eat After 7 PM 14 Day Acceleration Phase
And now, let's talk about my results!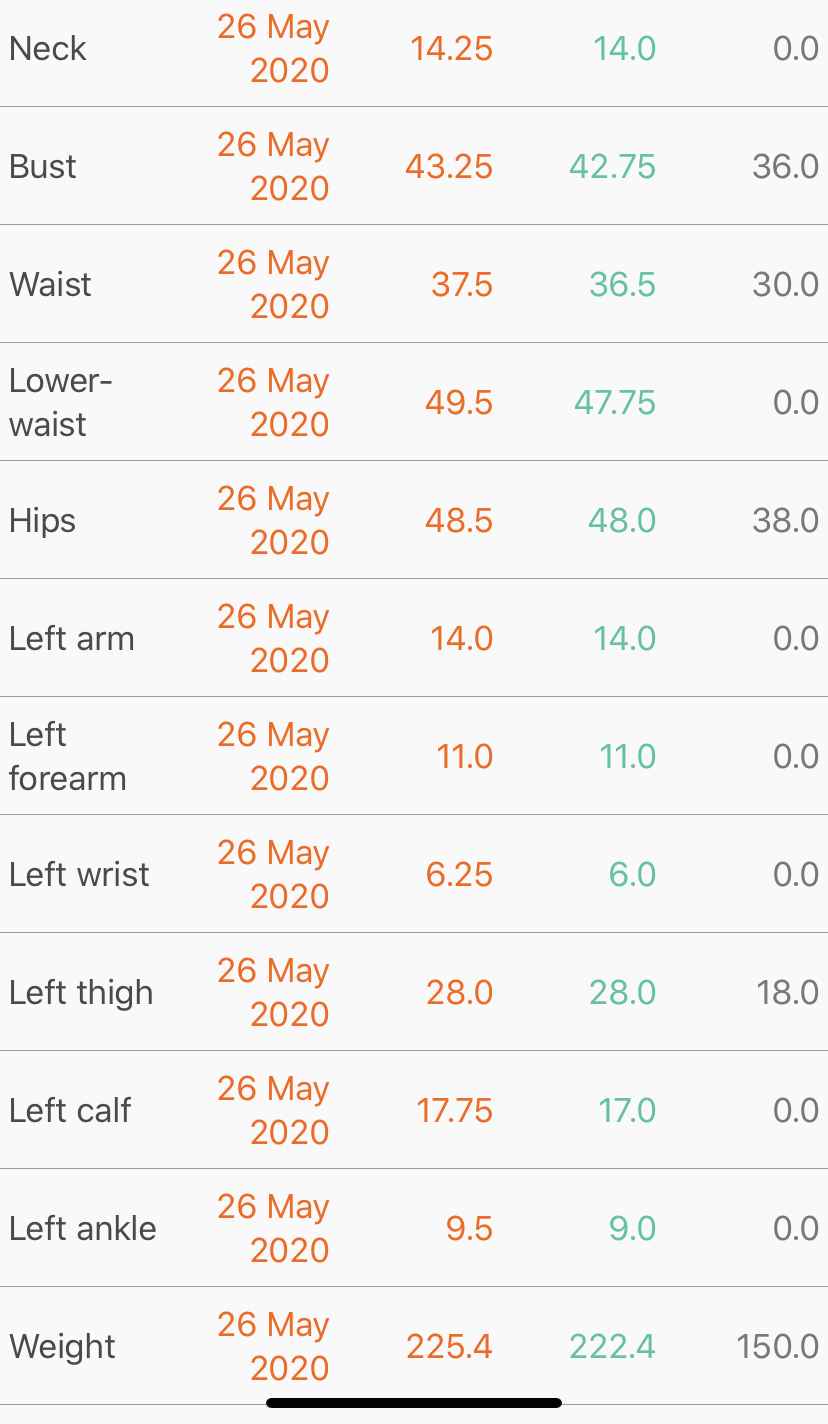 I did pretty good the first week and lost a consistent amount of weight daily. I hadn't gone completely off of breakfast. Having a protein shake every morning and slowly weaned off of that.
The second week, unfortunately, I had a few grief binges so I gained about 2lbs back. Also, I've noticed the days I don't drink a lot of water are the ones where I have a stall. So I've been trying harder to drink at least 96oz of water every day. (3 of my nalgene bottle.)
But the good part is the change in my measurements. In two weeks I've lost a total of 5.25 inches off of my body!
I'm now moving onto the Main Phase of Always Eat After 7 PM so next week I will dive into how that's working out. But if you want to follow along with me or are ready to start your own journey, you can pick up Joel's new book here.
This series is sponsored by Always Eat After 7 PM, thanks guys!