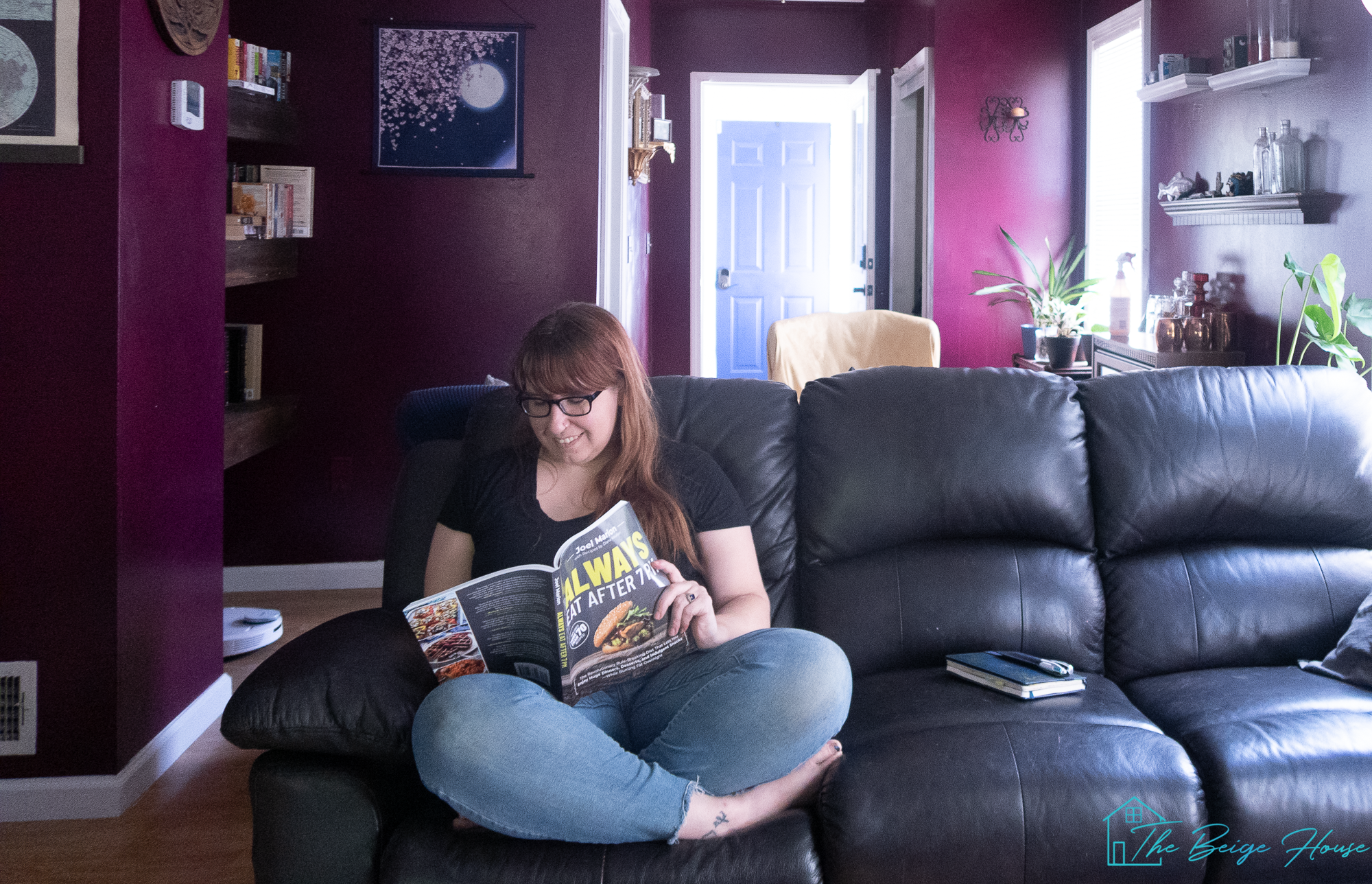 This series is sponsored by Always Eat After 7 PM, thanks guys!
Last week I went into how I felt after clearing the 14 Day Acceleration phase from the book Always Eat After 7 PM: The Revolutionary Rule-Breaking Diet That Lets You Enjoy Huge Dinners, Desserts, and Indulgent Snacks – While Burning Fat Overnight by fitness expert and nutritionist Joel Marion. And now I'm moving onto the Main Phase of the diet. So I wanted to talk a little bit more about what I've found to be helpful in navigating this way of eating.
I will admit that starting something with the name "14 Day Acceleration Phase" made me a little nervous thanks to my days following strict low carb diets. But I've found it wasn't really as restrictive as those others were, especially since I was able to eat most of my favorite snacky foods. (Nuts and berries are clutch to me.)
What I found to be the easiest way to navigate this was to prepare myself in advance for cravings by making it idiot-proof. I meal prepped a few days worth of food ahead of time using the recipes in Always Eat After 7 PM which were really easy to make. And I say that as someone who is not a natural cook!
The Next Step from the Always Eat After 7 PM 30 Day Challenge
My favorite recipes were fruit tarts, which…come on, look at these:
But I really found honey garlic chicken and the protein smoothie recipes to be good staples of my diet that filled me up without making me feel too full or gross.
Throughout this challenge, I've actually felt better about my body. And have found myself in a better place when it comes to my appearance and self. Finding this program which let me eat more intuitively and gave me permission to eat when I'm naturally more inclined stopped a lot of feelings of "otherness" or wrongness if you will, that I've had instilled in me from an early age when I first began trying to limit my diet. 
Now that I'm on the Main Phase, I've begun to think about how I'm going to continue doing this way of eating as I go on. (Because yes, I liked this enough to keep going!)
I've thought of 3 things I'll try my best to do:
Prep ahead of time with meals to lower my lazy cooking excuses
See this as self-care and not as a restriction or punishment, which is how so many other diets have felt
Forgive myself when I have an off day and jump back on the horse.
Please pick up Joel's book here and let me know what you think!
This series is sponsored by Always Eat After 7 PM, thanks guys!