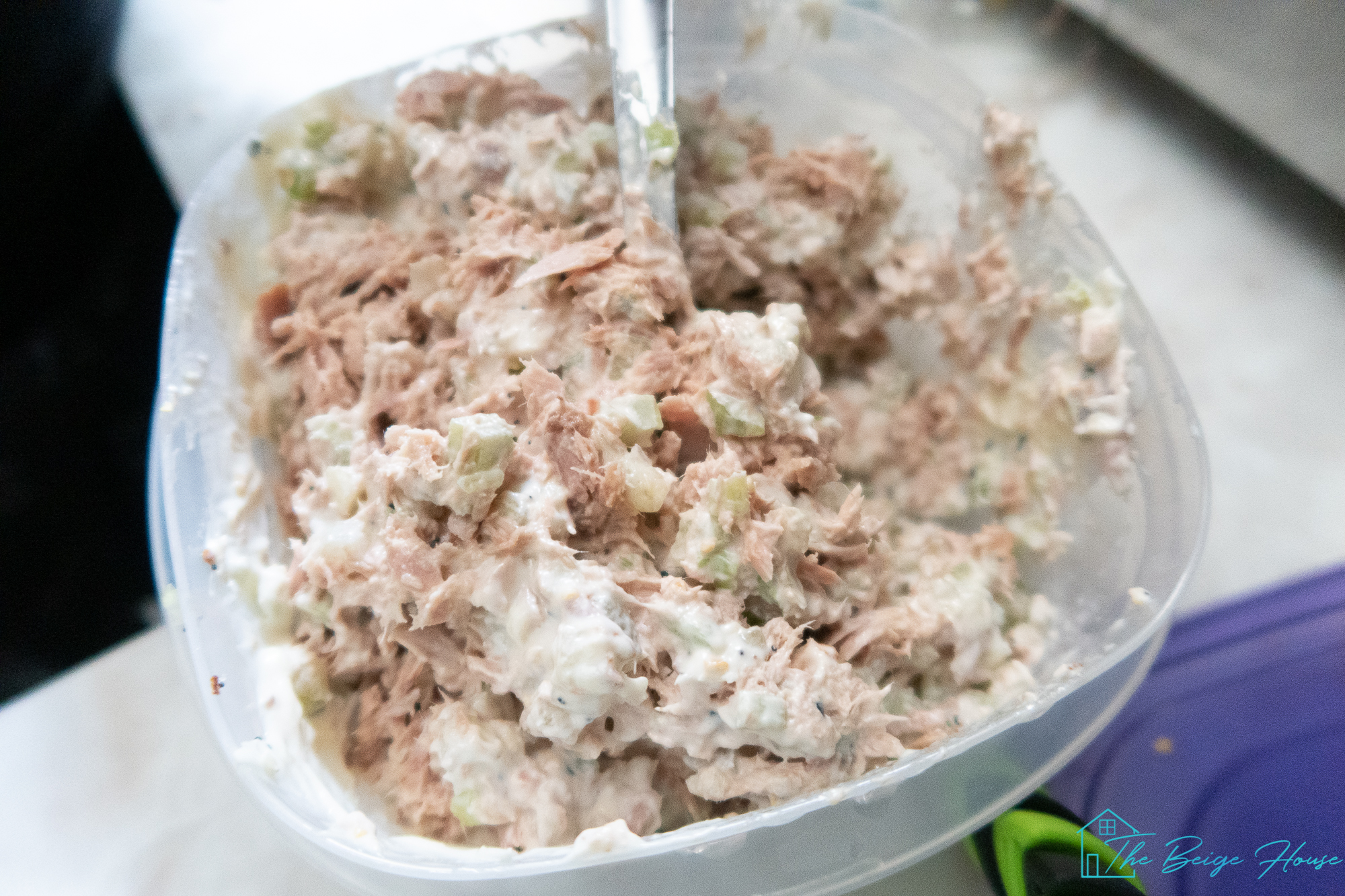 I have a love/hate relationship with cooking. I really enjoy the fruits of my labor, and I do very well on a diet when I eat meals instead of straight snacking, but getting me to cook or prepare things ahead of time requires the planets to align just so, on a full moon, when I get a random bout of motivation.
But most of the time, my time in the kitchen is spent wandering from cupboard to fridge in a pathetic attempt to find something meal-esque. So I've tried to split the difference when it comes to my lazy cooking style and my need to ingest nutrients by making recipes as easy as possible.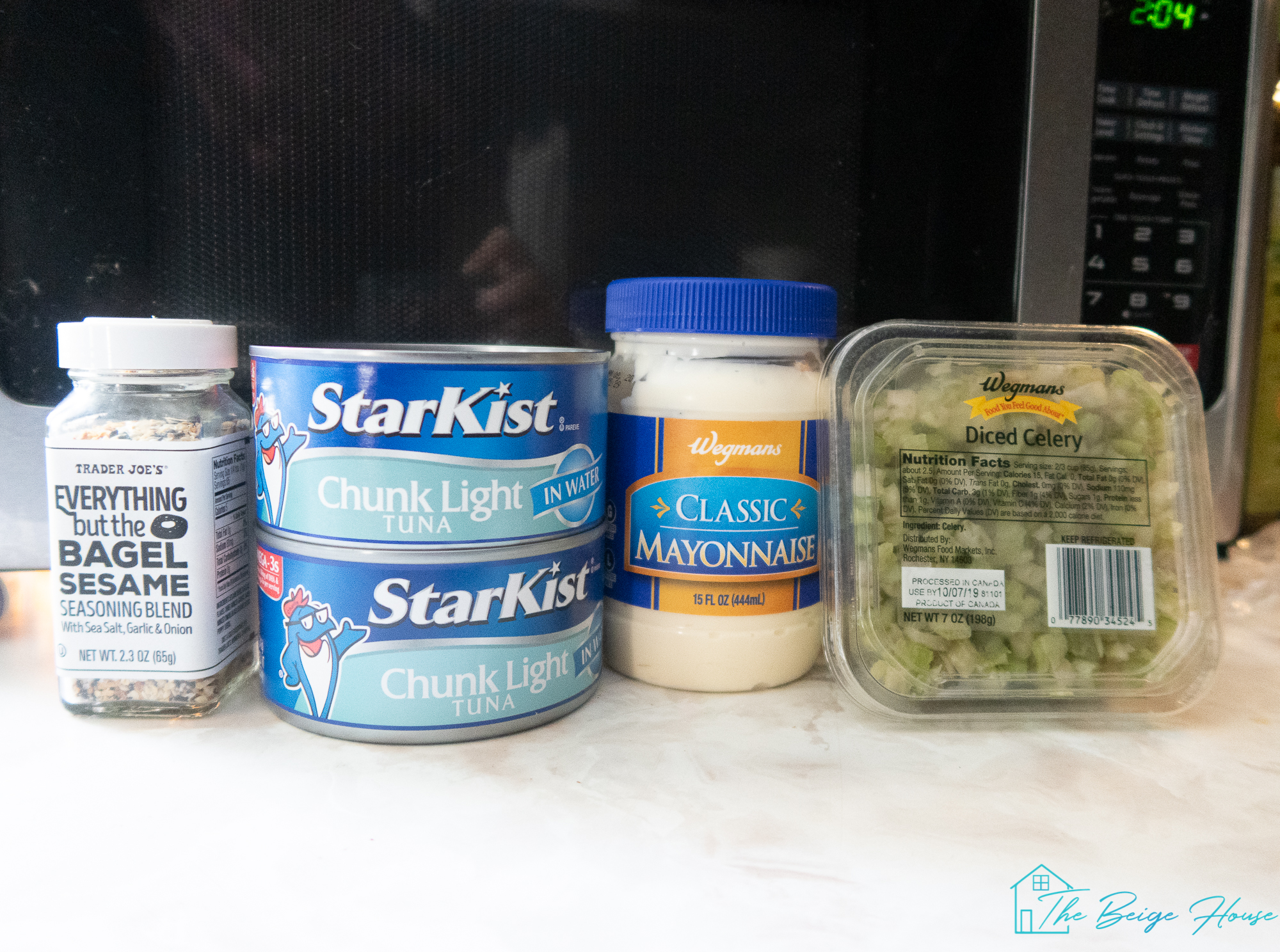 Keto-Friendly Tuna Salad
This tuna salad is a perfect example of it. I'm almost afraid to list this as an actual "recipe" because it's so easy. It's one of my all-time favorites. This is a variation of the recipe my Gram used to make me after school. It was absolutely perfect on fresh, white bread.
Now that I eat mostly low-carb, I've had to sub the fresh, white bread out for low-carb tortillas, but it is still so worth it. Though I have Mama Lupe's tortillas showing here, I've actually moved on to X-Treme Wellness High Fiber Tortillas (because I miss the 90's and its obsession with all things X-TREME!!! but also the calories and carbs are way lower)
One note about the celery: I buy the pre-diced versions. I know, I'm the worst! My reasoning, though, is that a head of celery is too much for me to get through (since Steve is not a fan). The pre-diced container is a perfect size for my tuna salad recipes, so I've stopped trying to fight how first-world I am when it comes to this, and just embrace that this method saves me from wasting food.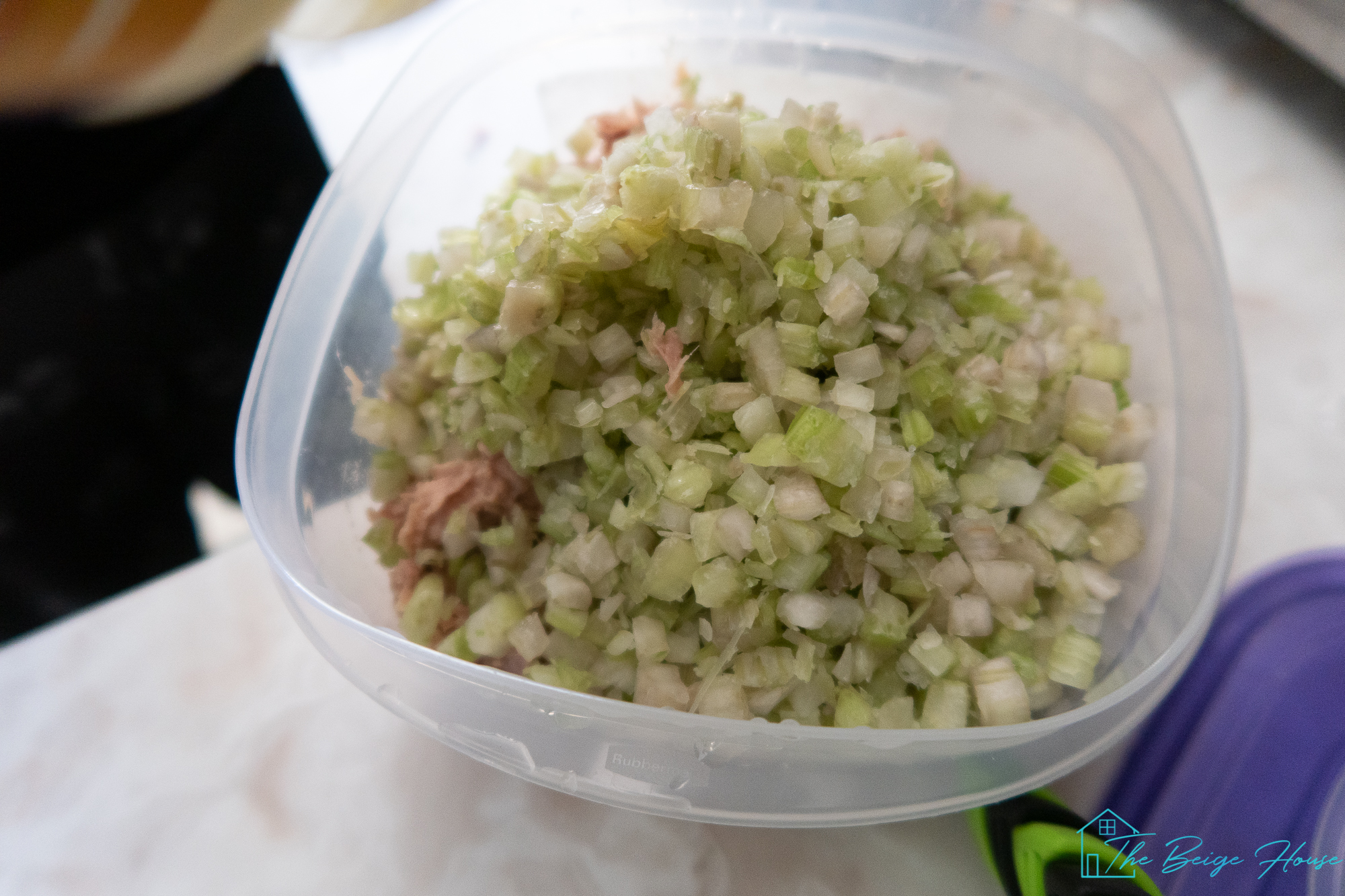 Yield: 6 Servings
Lazy Keto Tuna Salad
A ridiculously easy, low-cal and low-carb salad that goes great in a low-carb tortilla or just on its own.
Serving size = 1 heaping tablespoon
Ingredients
2 cans tuna in water (or 1 of the giant "family-sized" cans)
2 tablespoons mayo
7oz container of diced celery (or diced onion and pepper if you're feeling fancy)
Everything But the Bagel Seasoning from Trader Joe's
Instructions
Drain tuna and add to an empty container
Dump the diced celery into the container
Add 1 tablespoon of mayonnaise for each can of tuna used
Optional: Add Everything But the Bagel seasoning to taste (I usually keep this out and add it to individual servings)
Mix it up!
Serve as is or in a low-carb tortilla
Nutrition Information:
Yield:
6
Serving Size:
1
Amount Per Serving:
Calories:

157
Total Fat:

5g
Saturated Fat:

1g
Trans Fat:

0g
Unsaturated Fat:

4g
Cholesterol:

26mg
Sodium:

413mg
Carbohydrates:

11g
Fiber:

1g
Sugar:

2g
Protein:

16g
Nutrition data calculated by Nutritionix. Please utilize your own calculator to get specific information.