This feels so silly to say, but I've been a poor stereotype for a while. My clothing life has been so blah for such a long time, I pretty much stuck to V-neck shirts and jeans (well, still kinda do). However, my Day Job requires I look presentable some of the time (though everyone in my final interview was in cargo shorts, so "some of the time" is more a ME rule than a "they require it" rule), and my town has freaking BALLER thrift stores around here. The stores are so great that I've even begun to get Steve into becoming a clothes horse (though he is so much easier being a slender, tall man). I mean, homeboy got a Calvin Klein suit here for $7. SEVEN DOLLARS. I hate him sometimes.
Anyhow, both of us have acquired a number of clothes that are bordering on the "schmancy" side of things…and now that I think about it, we also have an abundance of our V-neck and jeans pieces, too. My point is, I am 35 and only now have had the need to switch out my clothes for the seasons.
Side note: that's not entirely true. I had to do it when I was a teenager, but I'd say college is really when I began to wean myself off of…well…having "stuff," I guess.
It became obvious to me when I began to get anxious about hanging things on my closet rails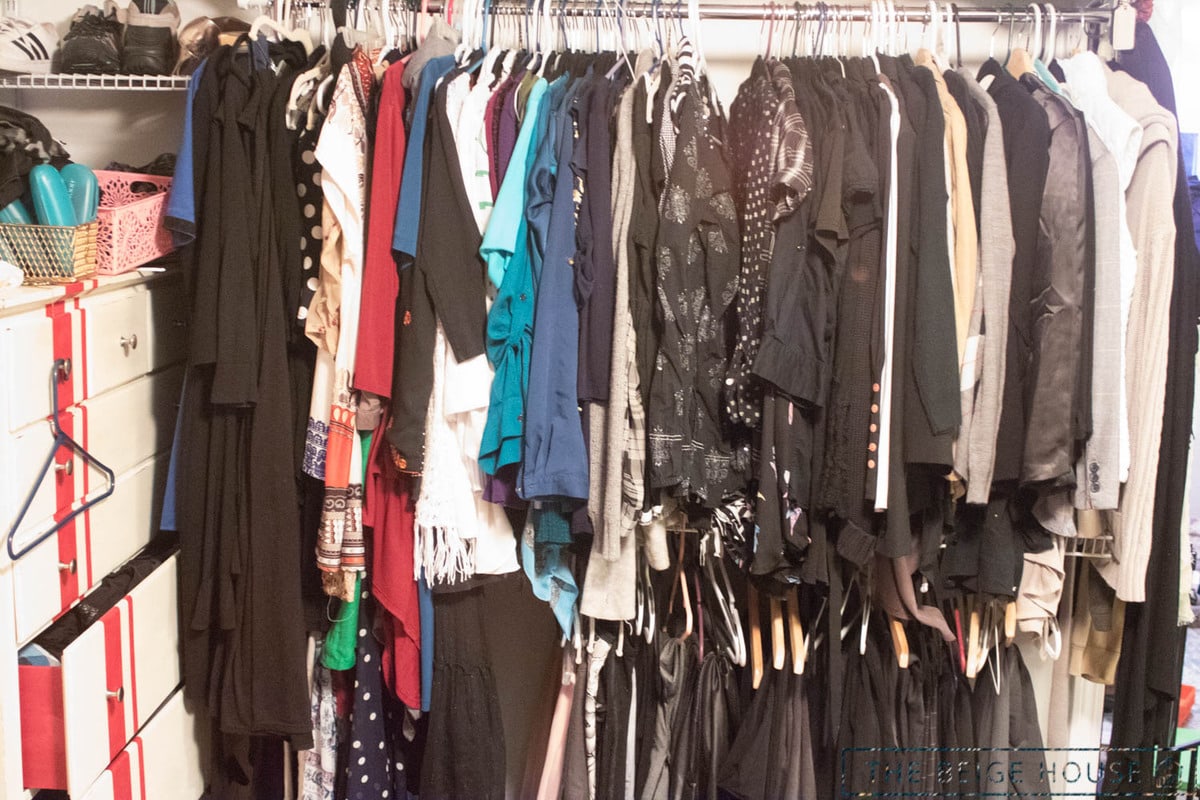 And gave up trying to fully close my jeans and tees drawers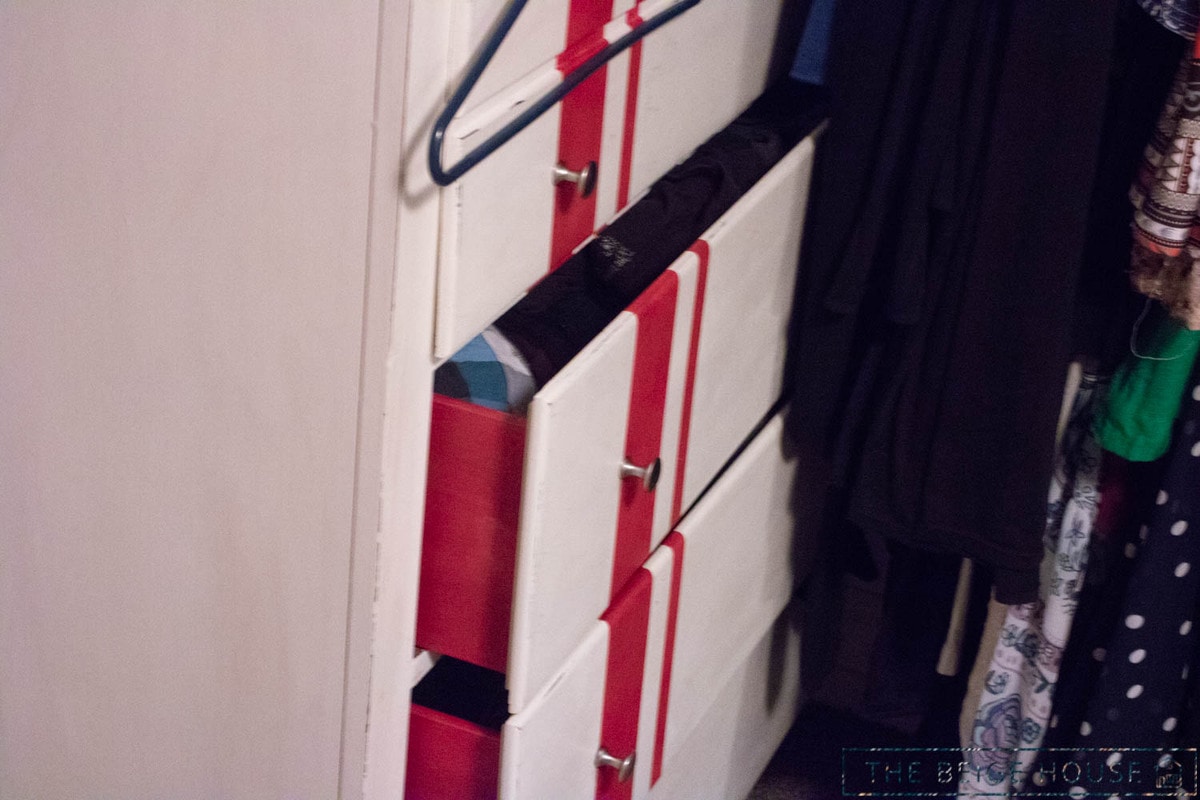 I went over to Amazon (because: lazy) and looked for storage solutions that would fit under the bed, had a little give (because I knew I'd stuff the shit out of them), and were cheap.
I ended up with one of these for my clothes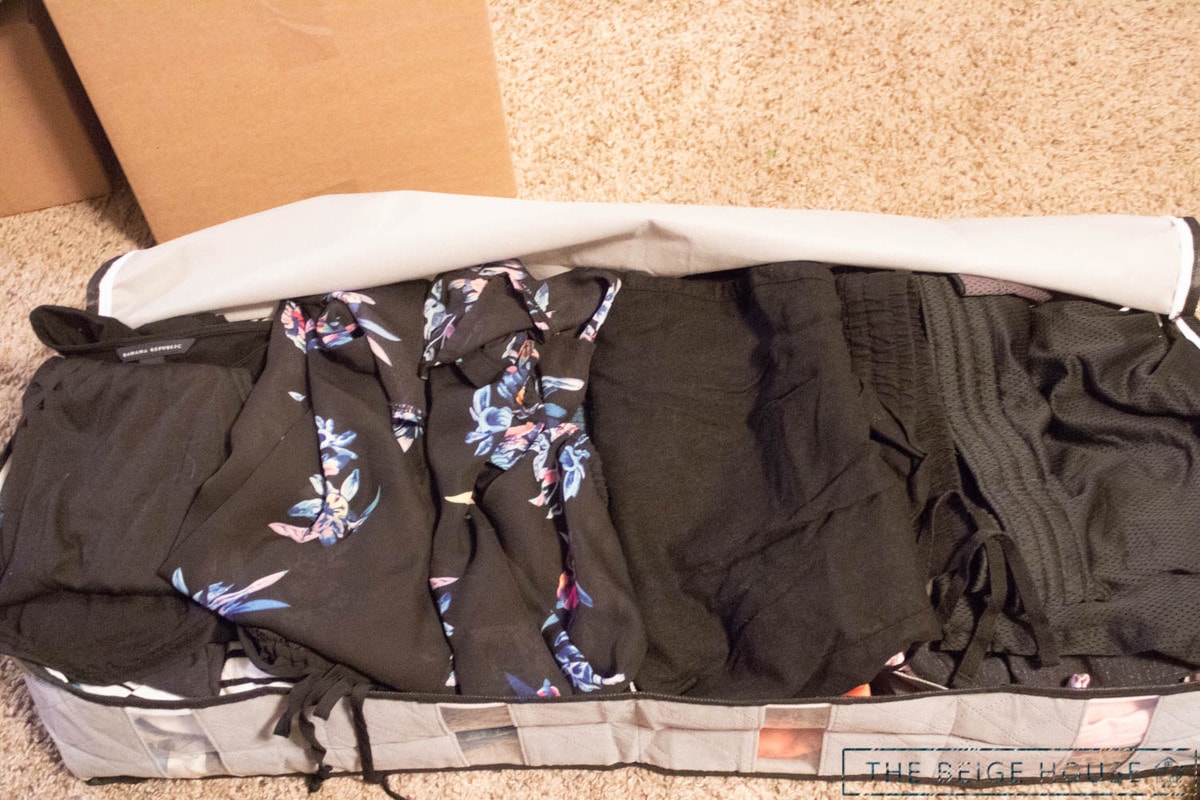 Then realized, oh yes, I definitely need a second one. What have I become?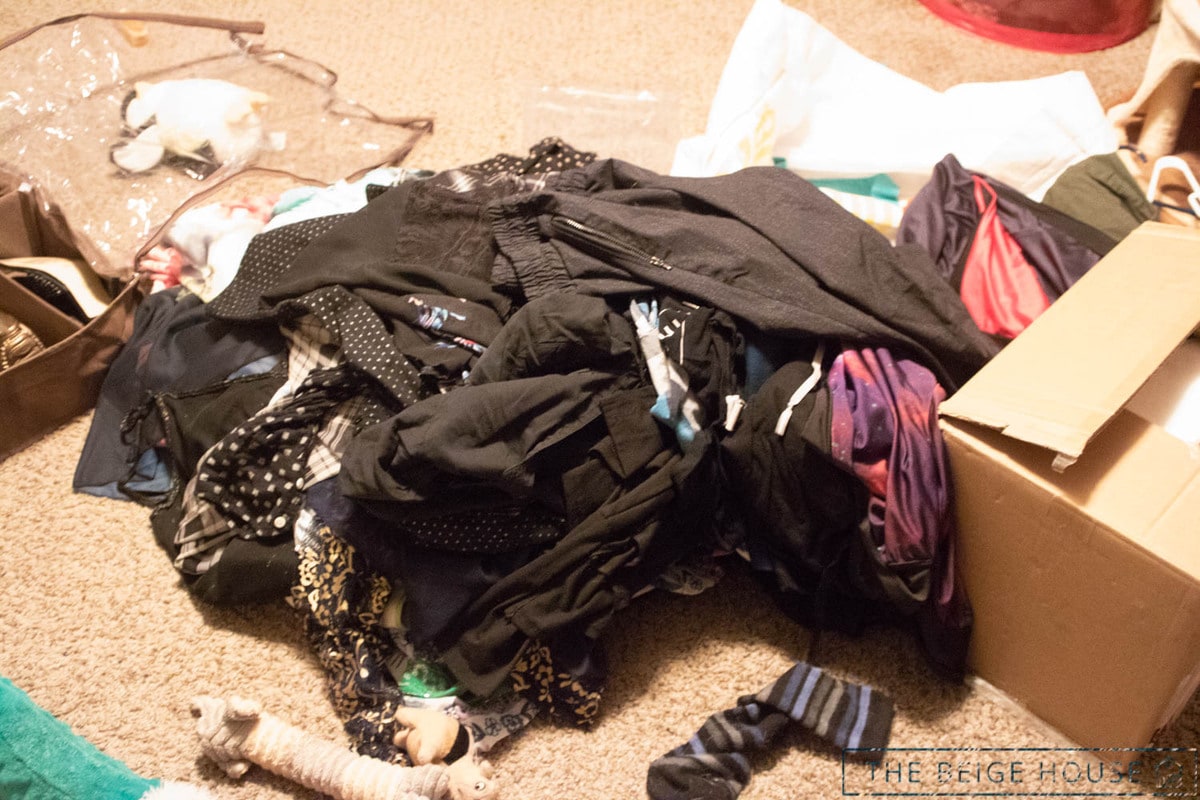 And this guy for my sandals.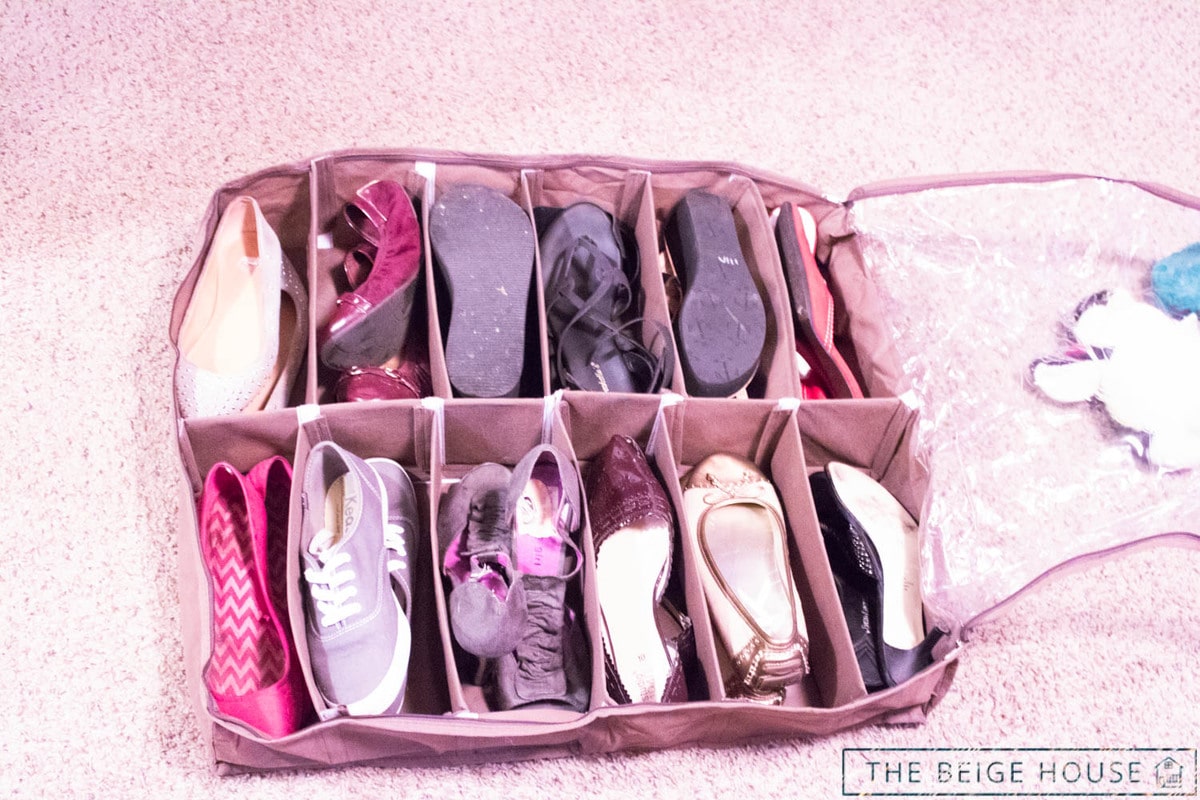 Am I the only one who gets a little bit of a hoarder's anxiety doing this? What if I NEED these open-toed sandals in January?! (I'll need them in February for our anniversary trip to Cancun, but that's a later problem.) I've been talking myself down about it and am, for the most part, okay with the decision to move everything 40 ft over to where our bed is. But still…you know…anxiety.
The shoe storage slid under our bed uber easily, and I would recommend it. The clothing ones probably would have slid under easily if I had bought a third one, but it's the principle of it all…two is plenty, and I am NOT getting a goddamn third clothing storage bin.