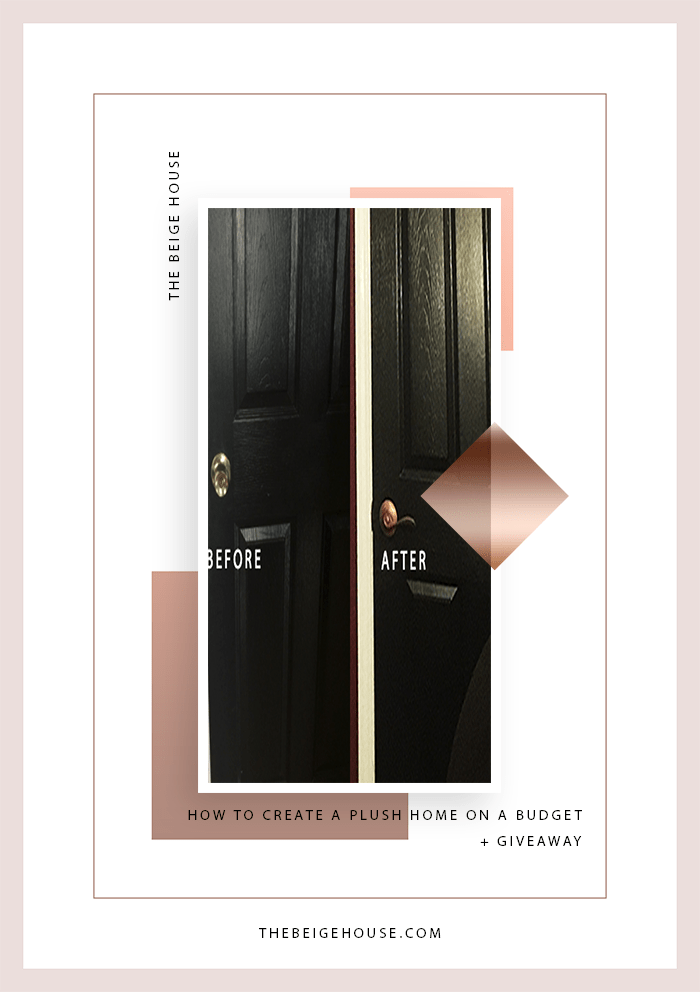 RugPadUSA sponsored this post, but the opinions are my own.
For me, our house is my sanctuary. Being a big fan of things like hygge decor and comfortable surroundings, I really try to create an atmosphere that welcomes you in and makes you want to take a nap.
But look, plush life isn't cheap life unless you take intentional steps towards the upgrades. Here are three ways I've given it a go without blowing my budget:
Upgrade Your Door Knobs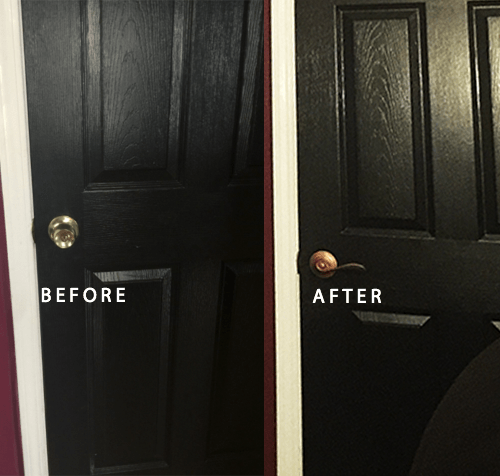 This may seem like a random thing to suggest, but even the Mr. noticed the change:
"Our house is like a fancy hotel now!"
Originally our house came with brass door knobs as far as the eye could see. We upgraded both our upstairs and downstairs to handles, some of which were spray painted copper to match the aesthetic (though they may get repainted a darker color, but I digress!). These are one of those changes that seem little but have a big impact. If you're a fan of something more traditional, like glass knobs, hit up a local architectural salvage store, Craigslist, or thrift store that carries home hardware, and you might be able to score them at a deal.
Change your light bulbs or add a dimmer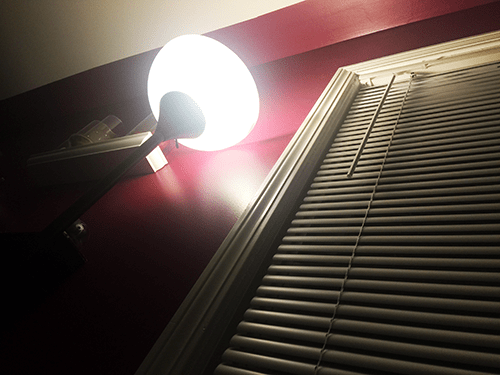 Mood lighting can create a world of difference in a bedroom or sitting area. I wasn't really comfortable messing with our electrical system just yet (maybe someday!) so I went the easy peasy route and got a Smart Bulb for our main living room light. It's connected to our Smart Things hub so turns on and off at certain points, but I invested in it primarily for the ability to change the color of the lighting. Let me tell you, nothing says plush comfy home than having a soft light just barely illuminating the room. It feels very "snuggle up and settle in," and wasn't a deal breaker for my budget.
If you're not ready to head the smart bulb route, adding a dimmer switch is a budget-friendly fix that can solve any lighting needs you might have (just make sure you have dimmable bulbs!)
Upgrade your cheapo rugs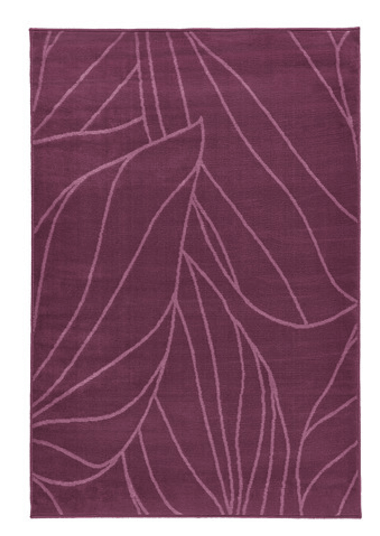 Bless IKEA, our savior of cheap and pretty living. We've had the same $25 area rug from them for years, and "plush" is definitely NOT the first thing you'd think of when standing on it. It just sat there, being boring…until RugPadUSA reached out to me about doing a partnership. They sent me a custom cut Superior Lock rug pad and let me tell you, this is one of those things that once you get, you never knew how you lived without it 
First, it shipped super small: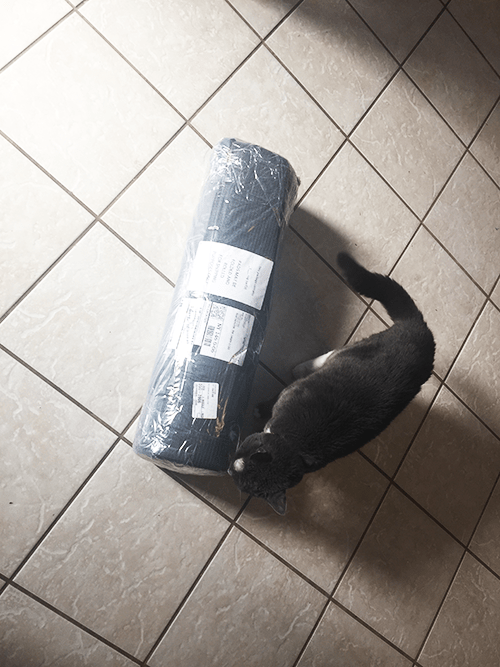 But it's like getting a mattress shipped: once you open it up and give it some time, it decompresses into this rug pad o' awesome.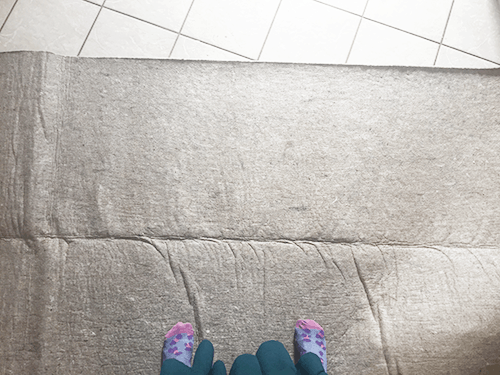 I put it under the area rug without carpet tape to see what would happen and I think we're safe to never have to use carpet tape again (which seems to be hard AF to remove. We gave up on it when we left our apartment)! Both the rug pad and the mat stay put and now I feel like I have a much more chi-chi (she-she? chic chic?) rug, it's so comfy and feels like a plushy high pile rug now! I also love that it's made in the US…also, you know, gotta show those NY companies some love (they're my people!).
RugPadUSA wants YOU to have the same luxe experience I did, which is why they're giving away a custom (as in made to your size specifications), made in the USA, Superior Lock Rug Pad to one lucky winner! [Contest has now closed, sorry!]