Continuing the series where I show you where all of my Amex payments go, let me show you one of my favorite rooms to shop for at thrift stores: our bedroom.
As I've mentioned, our master bedroom is one that is in a transitional phase (in my head, at least), but it is a room that I really love to build on and spend time in. It usually feels like an extra treat to find something for this room when I go thrifting!
Thrift Store Finds for My Bedroom
Here is what I've picked up for cheap: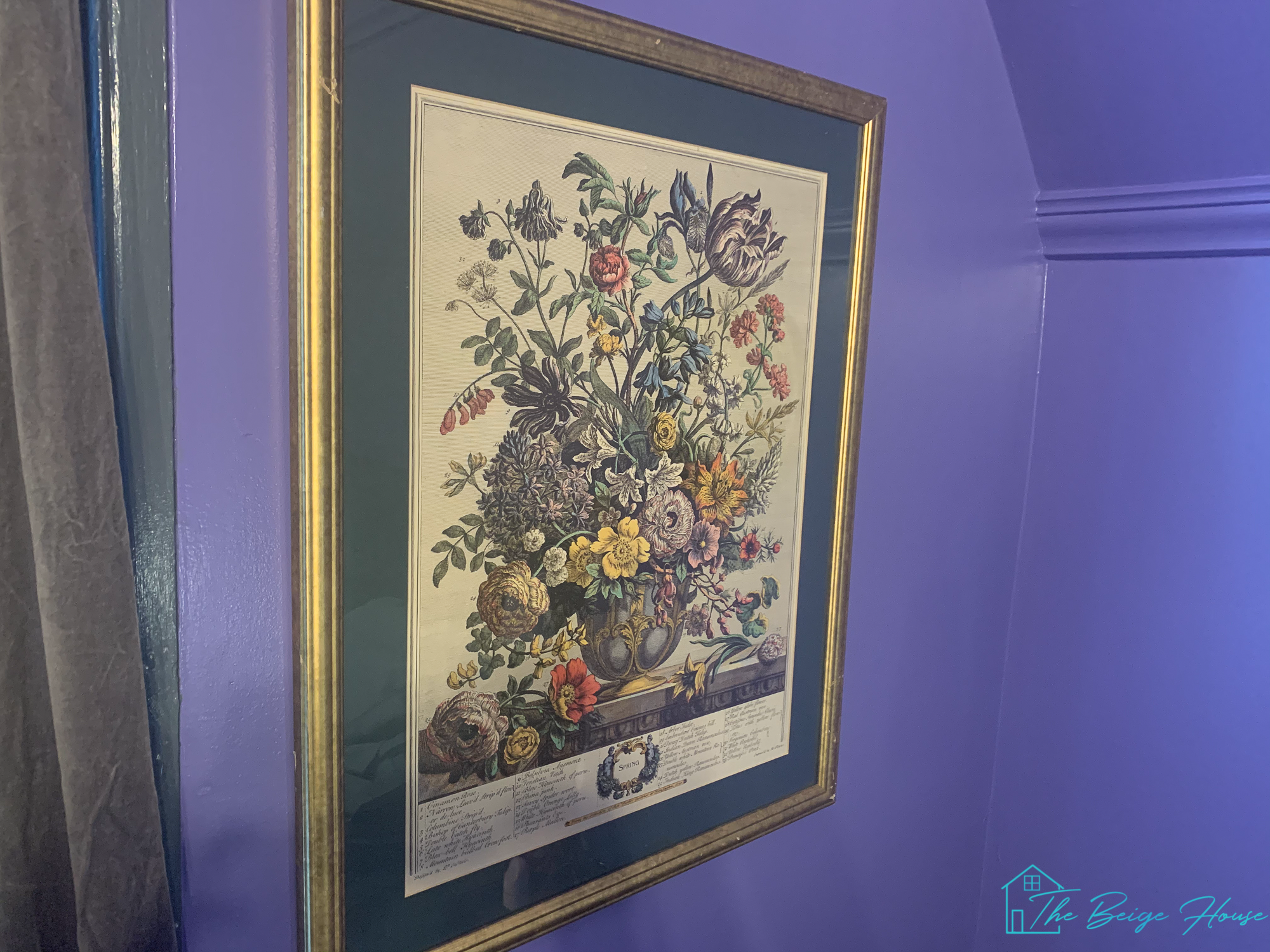 This floral print.
I love this print and got it for $5, including the frame! The woman behind me in checkout asked if I was just buying it for the frame and I was almost indignant that she wouldn't consider how lovely and perfect this picture was!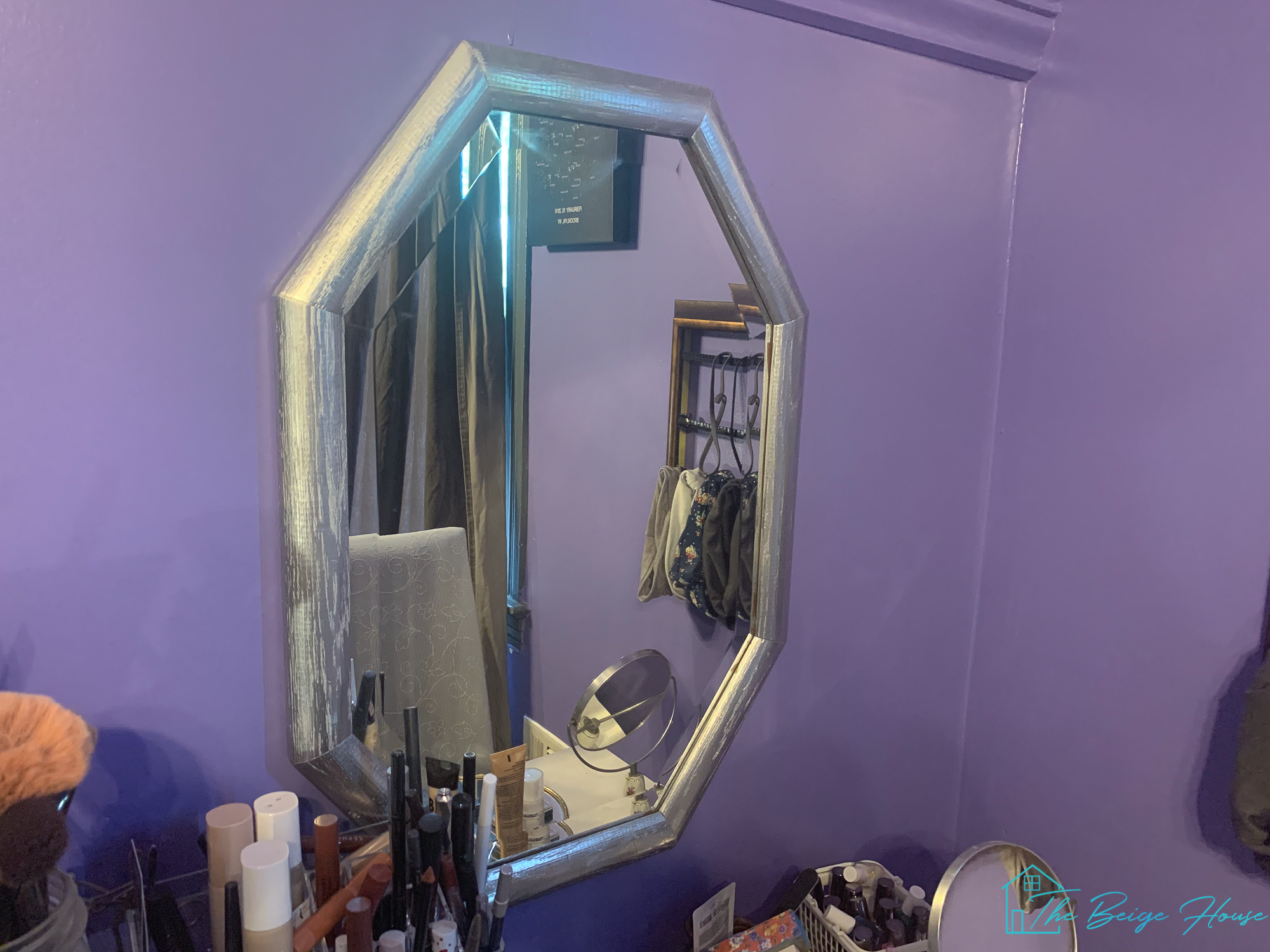 Vanity mirror
This mirror had a honey oak finish that I sprayed with mirror spray paint, which you see didn't make it very mirror-y, but more of a brushed silver. I have vanity lights that I want to put behind it but haven't gotten around to setting up just yet.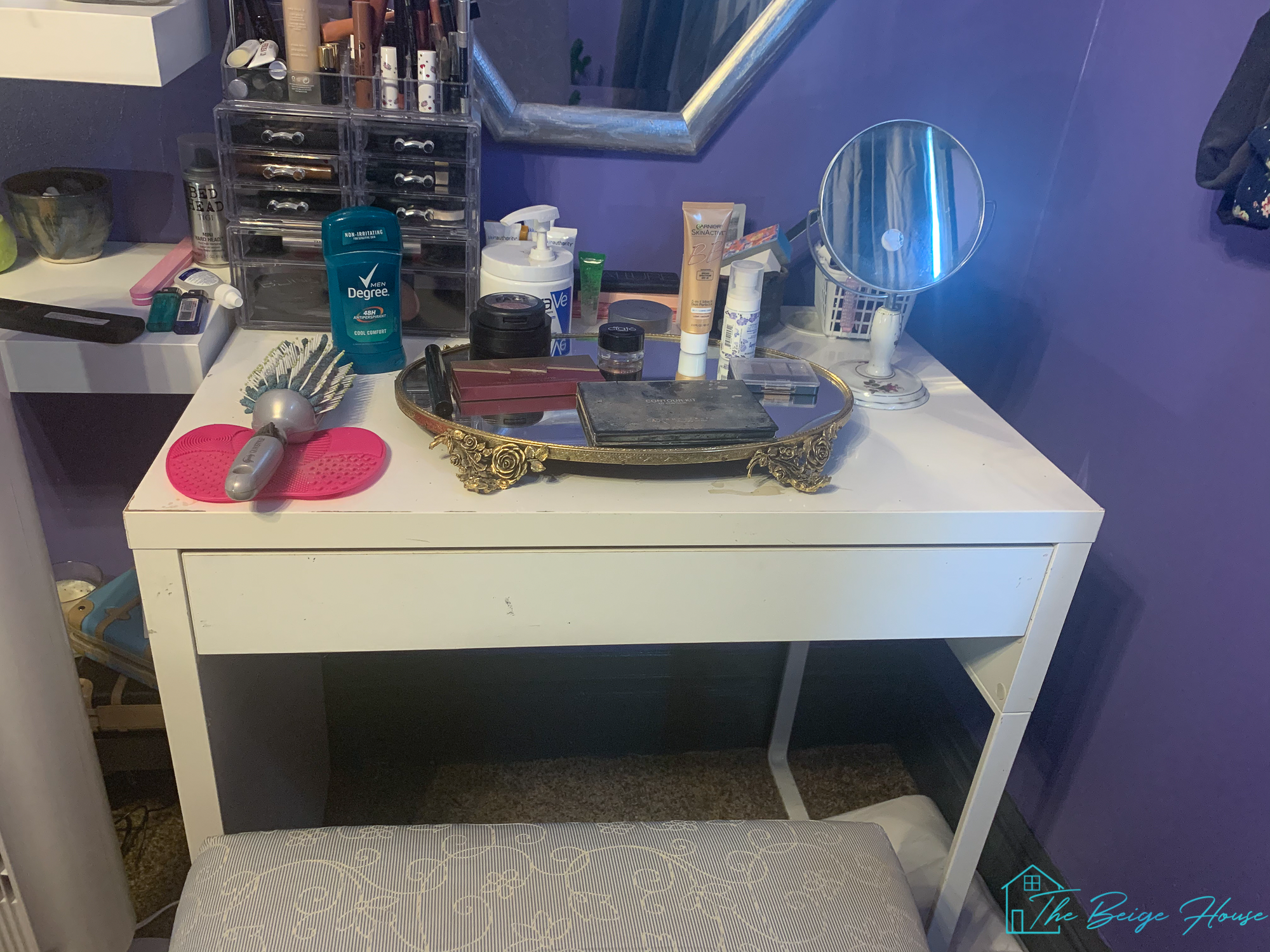 My vanity
My vanity is actually an IKEA MICKE desk that I picked up used for free. But it is perfect for my wee tiny space and holds so much!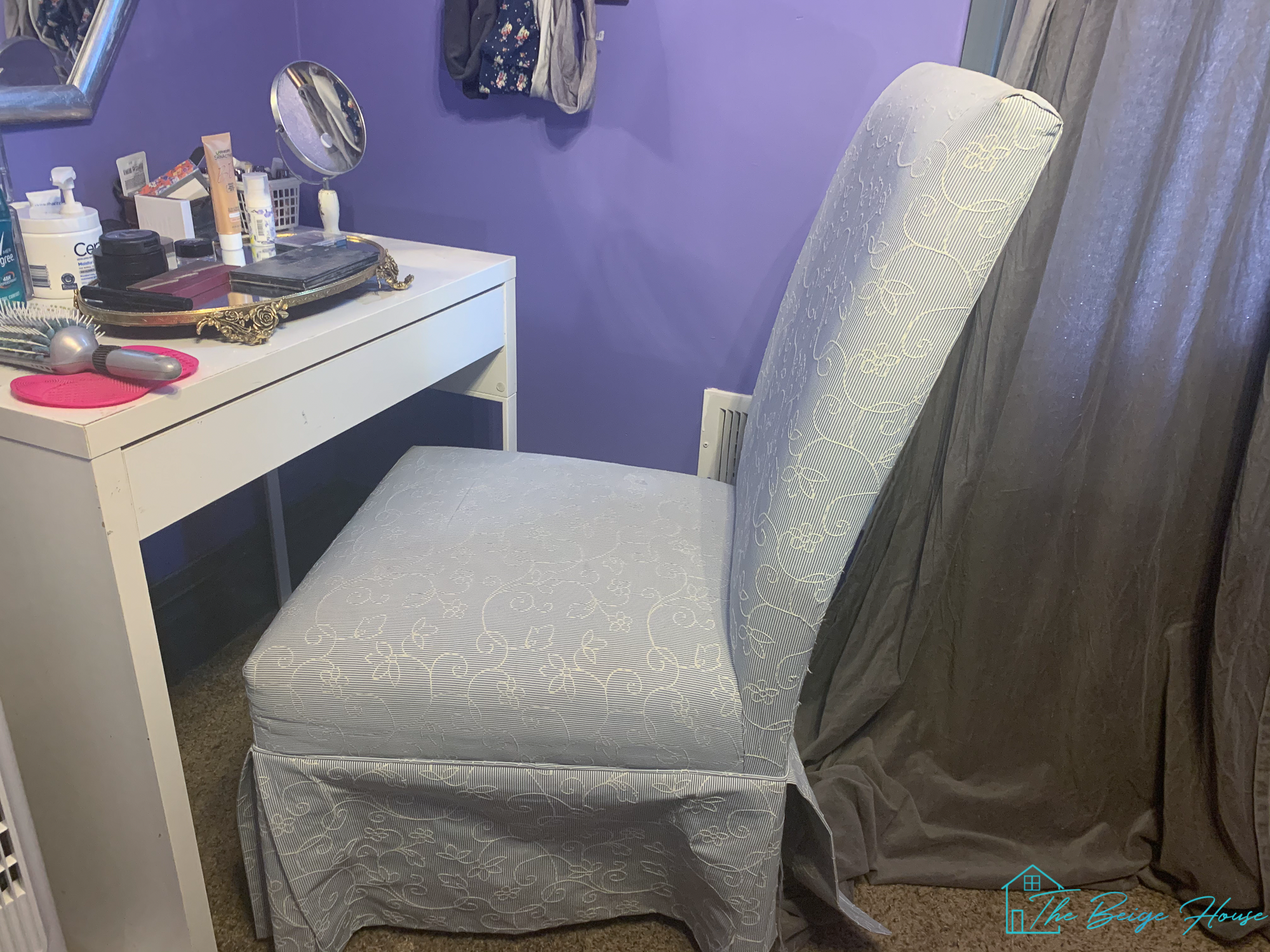 My parsons chair
This is just the perfect vanity chair, and I got it for $3. Jeter used to love hiding under the flaps, taking naps away from the dog. 
The mirrored trays
I am a huge fan of mirrors and love the drama behind mirrored vanity trays. The one on my vanity has a foot missing but it was too lovely to not bring home and it still works incredibly well. The second, rectangular mirrored tray I picked up at a thrift store in Brooklyn. And if I can be honest, have some remorse about getting it solely because it's metal trim is SO sharp. 
Lamps
Our bedside tables aren't huge so I tried to keep an eye out for small lamps and lucked out when I found this IKEA wall lamp for my side. It's perfect for reading or for trying to find my charger at night which somehow just blends in to the floor every freaking night.
Bedside tables
Both of our bedside tables are thrift store pickups. Steve's table is a cube table I found at a thrift store back in college. And it's held up surprisingly well! Mine was another find that I picked up on the same trip in Brooklyn as the stabby mirrored tray.
Wall hanging
This reminded me of Celtic knotwork and was one of those pieces where I knew it would be perfect for our home, but couldn't think of where. Since it was $1 I figured it was worth buying and finding a place for later. I love it on my side of the bed in this spot! It's actually much lighter than it looks. It's one of the few things that we've successfully been able to use Command Strips to keep up.
Things I'm still on the hunt for
Honestly, unlike my other rooms, this room feels pretty much complete. I'd like to find some more art that fits the space. But I get such anxiety over trying to find the "right" art for a space that I usually just avoid it altogether. Considering the space, I think that, for the most part, my thrift store finds going forward would be more upgrades than new additions (like, I'd love a more ornate mirror)