We've officially closed on our home.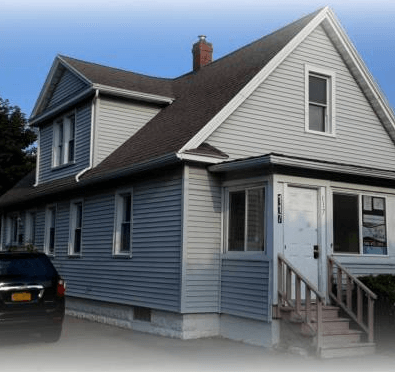 We're homeowners. What a strange, surreal, adult feeling. This morning we woke up in our 1 bedroom apartment and closed on a 3 bed, 2 bath home. With a yard. And stairs.
Our cats have never had stairs. Bettie used to escape my first apartment and run up the steps to the apartments upstairs, but Jeter has never had them. Ever. And now they have stairs…and can get away from each other. They're going to have so much space now.
We all are.
In our new house. What a day!
Our house…in the middle of the street